Welcome to BunnySlippers.com
---
We're your source for all things
slippers
! In addition to our growing selection of
bunny slippers
, we offer a wide assortment of
animal slippers
,
novelty slippers
,
character slippers
, socks and other unique gifts.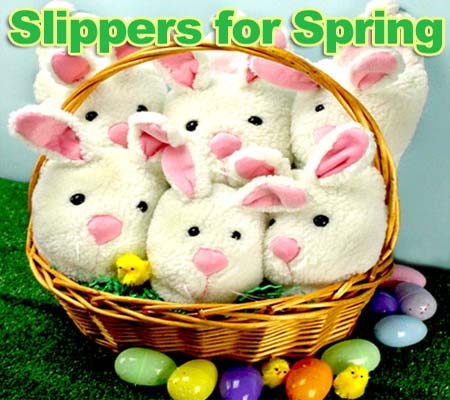 New Additions!
---
From Our Blog
---

Crazy Kitty: Cat Gets Stuck in Slipper, Hilariousness Ensues
Those slipper predicaments can be quite something, especially if you happen to be a cute little kitty. This guy made sure everyone has a hoot by w...
Click to Read More
8 Things You Didn't Know About Easter
Happy Easter everyone! With the world's most famous bunny-related festivity being here, we thought we'd delve into the trivia domain and bring you...
Click to Read More
We Found Your Slippers...
Not a member of our mailing list yet? List members can win free slippers! You could win free slippers from BunnySlippers.com, just by sig...
Click to Read More