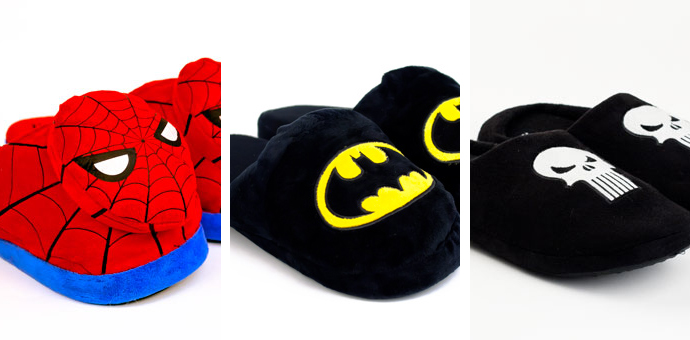 With this year's comic-book alpha and omega event just around the corner – yes, it's Comic-Con 2014 we're talking about – we decided to delve into the geeky domain for a little while and bring you a collection of the finest comic book slippers the web has to offer.
Batman Slippers
Who's better to kick off the list then savior of the Gotham city himself. Not only will you feel way more comfy, but also more comfy, as you have one of the world's most renowned protectors watching over your tootsies.
Spiderman Slippers
Another Marvel Comics hero, Spiderman, continues the rundown. The movie world is still buzzing with the latest sequel, as well as the feet of so many satisfied slipper owners.
Punisher Slippers
His story is a rough one, but the comfort he'll bring to your feet is the exact opposite. It's Punisher slippers everyone!
Domo Slippers
Finally, we have the one and only Mr. Domo. Just a brief glance at those glasses and that mouth are more than enough. A must-have for all the fans out there!