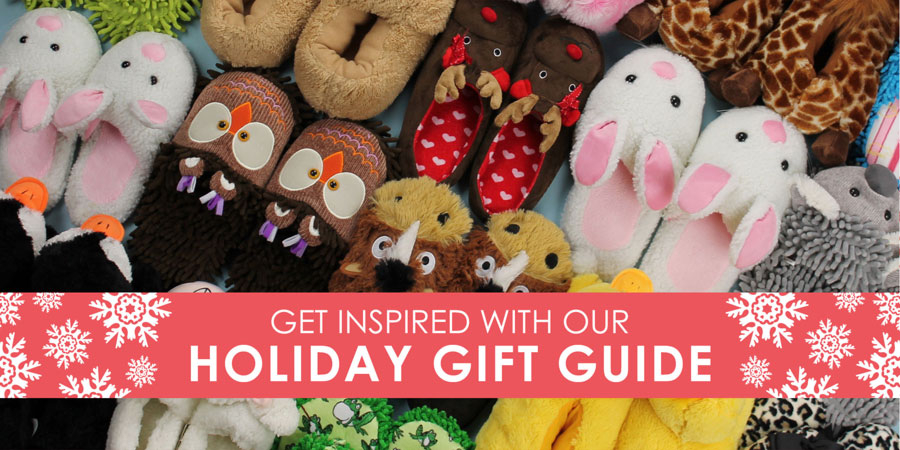 Christmas is fast approaching and if you need a little inspiration to get your hop on, check out our 2015 Holiday Gift Guide! Jam-packed with dozens of great ideas, the gift guide makes shopping for that special someone even easier. To whet your appetite we're listing a few of our favorites here.
Slipper Envy
These Freudian Slippers (ha!) have a smart, bookish design that allows your toes to slip into Sigmund's tongue; wiggle them at others (or yourself) for comedic effect.
'Tis Only A Flesh Wound
Well okay, so the title references the Black Knight but we all know who's the more vicious enemy! That's right, it's The Killer Rabbit of Caerbannog from Monty Python and the Holy Grail.
Man's Best Friend
Warm and comfortable with loads of soft snow-white faux fur, these Husky Dog slippers will be extremely difficult to give away as a present (so get a pair for yourself, too!).