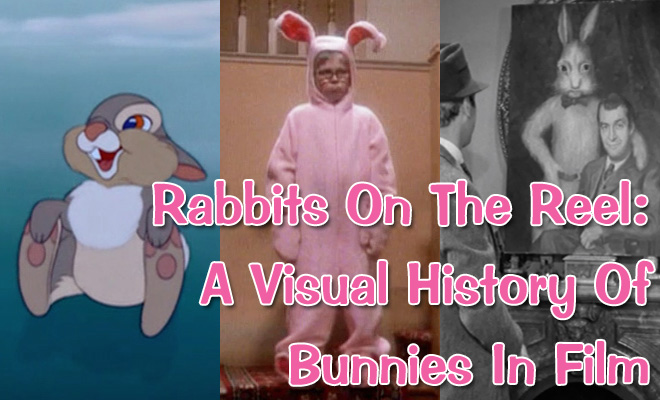 In honor of our favorite holiday, Easter, we've cobbled together a supercut of our favorite movie bunnies and embedded it below.
The edit includes classic selections from Bambi, Harvey, and Who Framed Roger Rabbit?, but is leavened with a selection of lesser-known, and carefully vetted, dark horse entries, showing the versatility of our rabbits friends; they're more than just inspiration for our cute slippers.
Congrats to Kai Peter, the winner of our contest! He correctly identified all of the movies in sequence and they are now listed below the jump!