If you're a big fan of cozy clothes, fall and winter are the best seasons of the year, because you can bundle yourself up in a big, warm scarf every day. These bunnies are just like you: they love anything that will keep them warm and toasty, especially if it's knitted. Check out how these bunny fashionistas are styling their cold weather wear!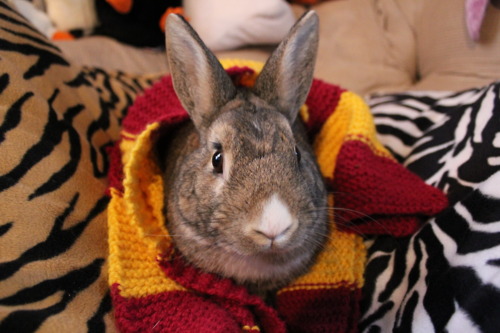 This bunny enjoys snuggling up by the fire with a cup of tea, the Harry Potter book series, and a cozy Gryffindor scarf. (via The Daily Bunny)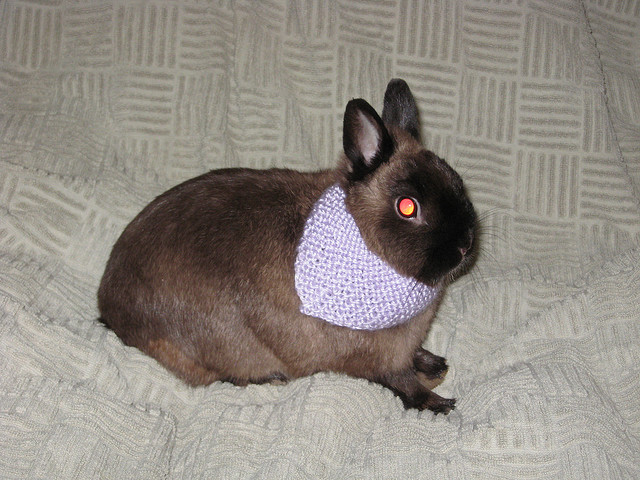 Not only is this bunny's bandana scarf adorable, it's nice and warm, too. (via What Not To Knit)
Fuzzy animal slippers are a great gift.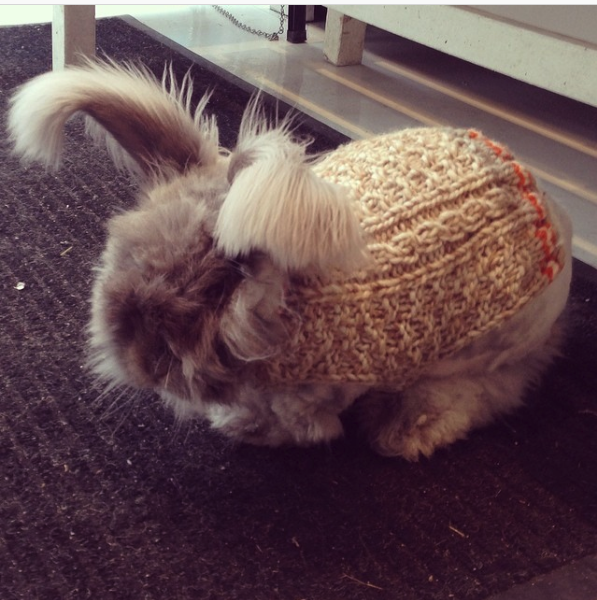 Merlin the bunny loves a good sweater for fall: this one matches his fur! (via @merlin_manhattan)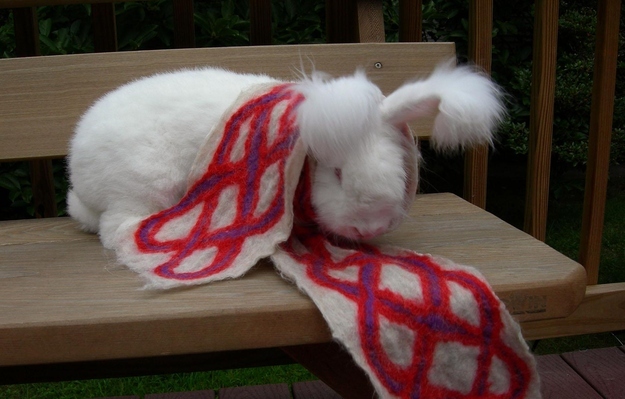 Even the fluffiest of bunnies enjoys a stylish and warm scarf.   (via Buzzfeed)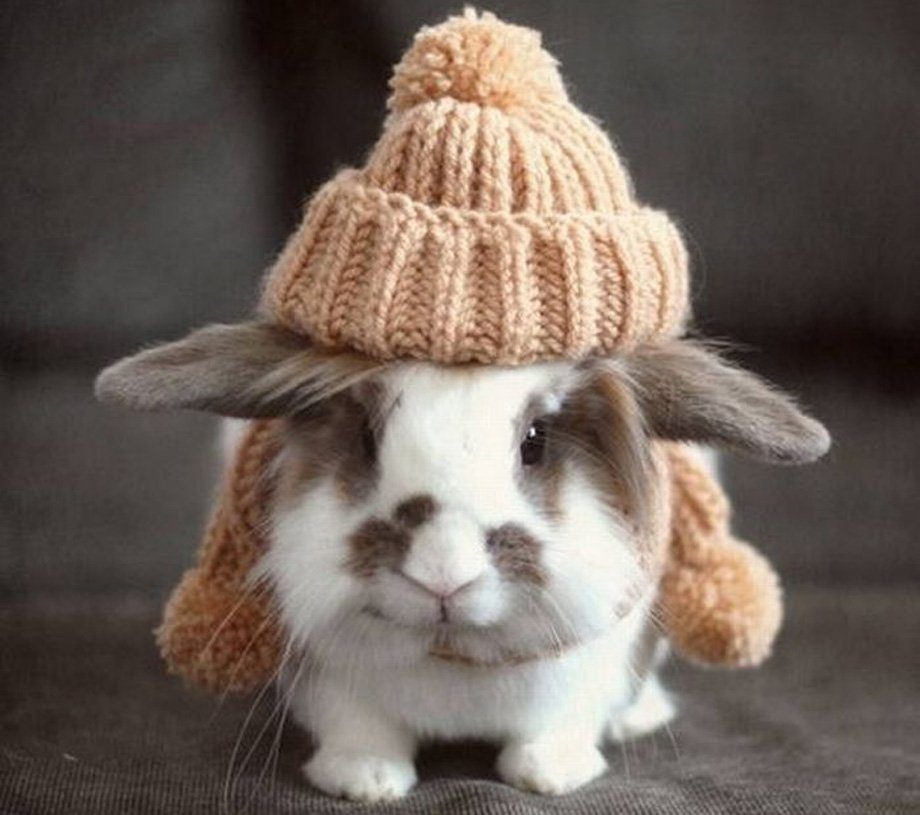 A cute matching hat and scarf set keeps this bunny nice and warm, no matter what the activity. (via The Berry)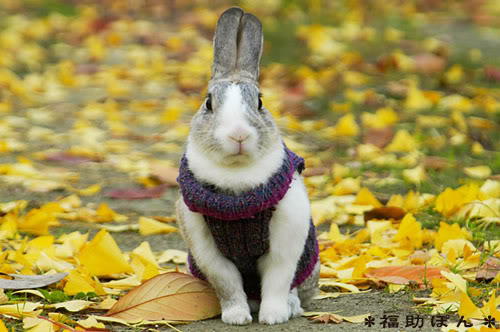 What could be better than playing in the autumn leaves with a cozy hand knit sweater? Not much, says this bunny.
Perhaps these men's bunny slippers.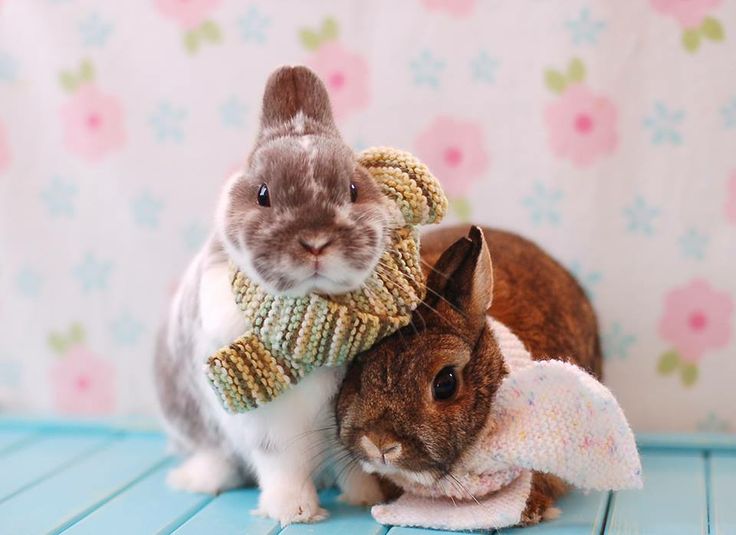 These bunnies know that the only thing better than wearing a scarf is wearing a scarf with your friend! (via Pinterest)
Another thing that's warm and comfy are grizzly bear slippers.