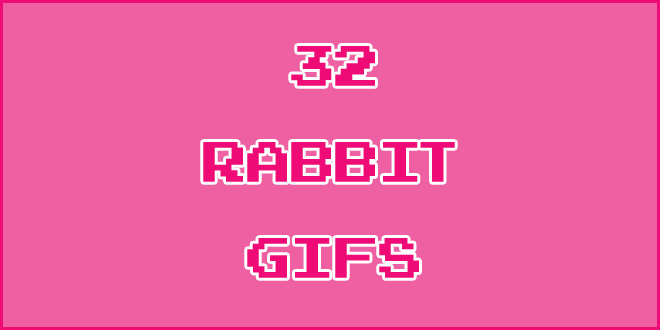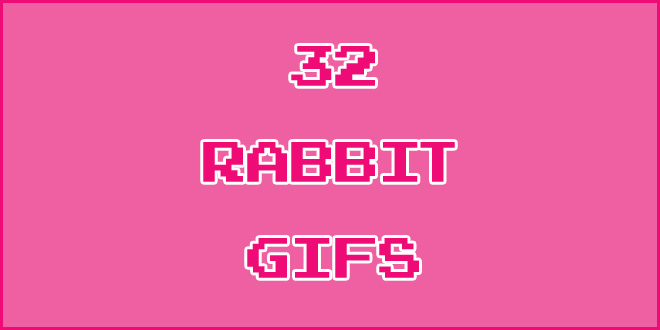 Animated GIFS – what was once the humble vessel of mindless entertainment has become, in the eyes of some, a legitimate art form. Here then are 10, no 32, examples of the form, ranging from the cute to the clever, that honor bunnies in motion (if static, click on the image to activate).
1. Just one of the many perks of having a rabbit to call your own.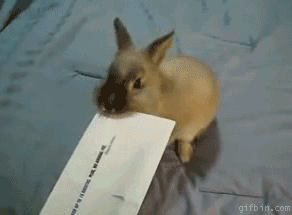 2. Check out this adorable snow bunny tearing down the slopes!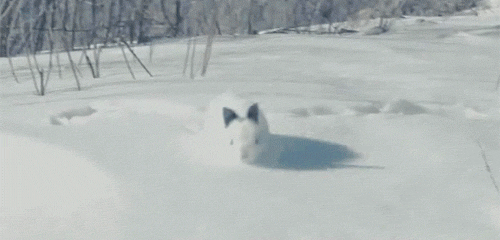 3. This rabbit is old school. I bet he used to hang out on AOL message boards and spend all day making websites in Geocities.