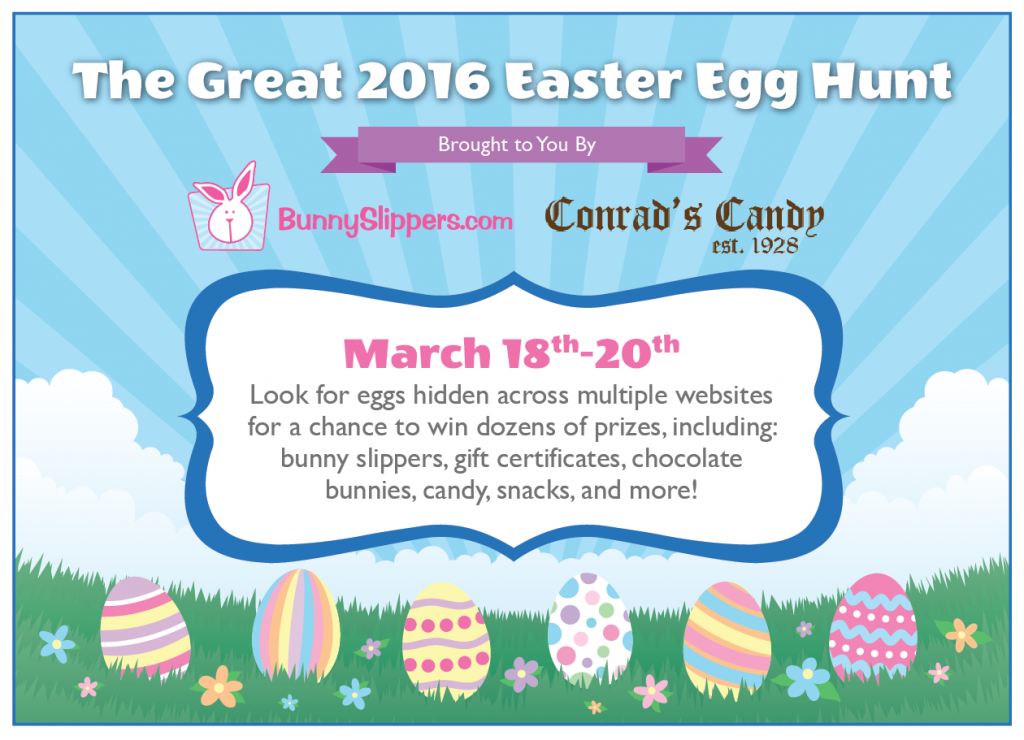 Hi there Hoppers! Get ready: the 4th Easter Egg Hunt is almost here!
Starting Friday Mar. 18th and running through March 20th NEW for this year is some extra exciting news! Participating with us will be Conrad's Candy. Join in as there are new prizes this year and new places to search.
Get all the information about the Egg Hunt, including a list of prizes and rules for play right here.