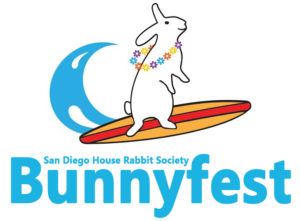 BunnySlippers.com is proud to be a sponsor of San Diego BunnyFest 2018! This fabulous event features face painting, bunny games, a bunny agility course, educational presentations, a silent auction, vendor booths, a photo contest, bunny grooming services, and more! Come one, come all, and revel in the bunny rabbit cuteness!
All proceeds from the event go to support San Diego House Rabbit Society, an organization that rescues abandoned rabbits, finds adoptive homes, and provides other essential medical services and support to these sweet rescued bunnies. We here at BunnySlippers.com love all things bunny, so this wonderful organization really warms our heart.
BunnyFest is BYOB (Bring Your Own Bunny). Current and prospective rabbit guardians (and their friends) are welcome to attend.
Saturday, September 23
10 am – 4 pm
Balboa Park
San Diego, CA
Admission is $2