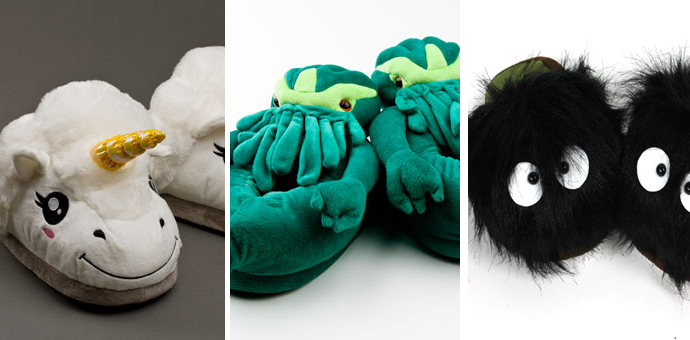 So for this week's traditional Slippers Guide we decided to delve into the world of mythical creatures and spice up your week like never before. They're all available in our store, so make sure to check out a pair or two.
Cthulhu Slippers
Basically the toughest creature that ever lived, Cthulhu kicks off the list as H.P. Lovecraft's most famous brainchild.
Unicorn Slippers
Any list of mythical creatures without unicorns simply isn't complete, so we've really felt compelled to bring you a pair. Did you know that Miley Cyrus owns a pair?
Soot Sprite Slippers
Picking it up a notch in the cuteness department, we have soot sprites!
Killer Rabbit Slippers
Watch out, there's a killer rabbit on the loose! These are just classic stuff, right?
Dragon Slippers
Finally, the one and only, the dreaded, fire-spitting dragon. If you thought about toughing it up a bit, this is the product you've been looking for.