Have you been working hard lately? Spend a day pampering yourself and let yourself relax! Draw yourself a hot bath, light a few candles, put on some soft music, and grab a pair of our spa slippers: you'll be feeling rested and renewed in no time at all.
Keep reading to learn more about our collection of spa slippers and flip flop slippers: you're sure to find something you'll love!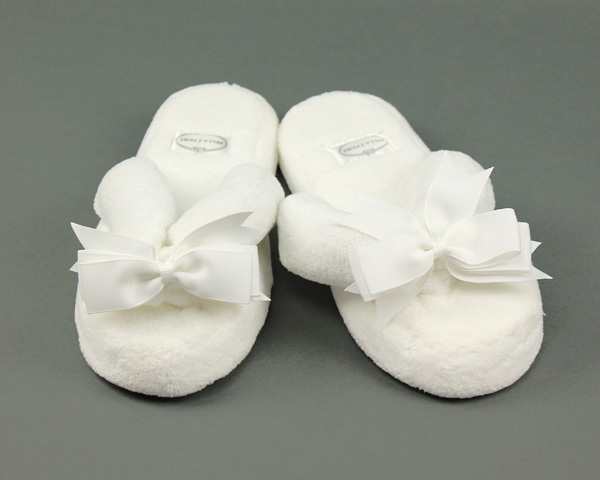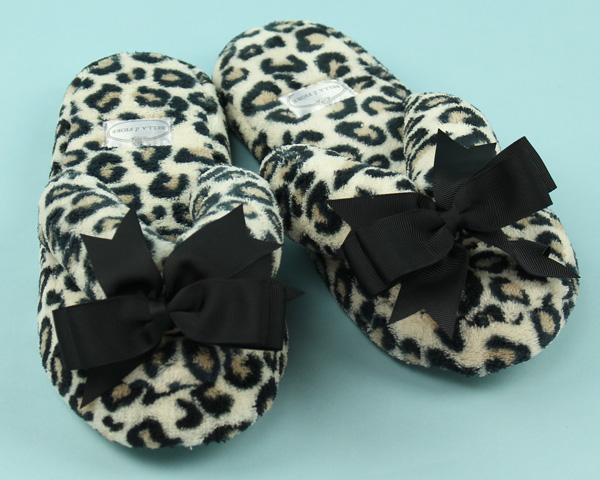 Step into the luxe life with our new Bella il Fiore spa slippers! Available in pink, white, and leopard print, these plush, comfortable slippers will have you feeling relaxed in no time at all.
Hop into a comfy pair of our Flip Hop Bunny Spa Sandals! These adorable slippers feature whiskers and ears, and are a fun addition to a spa day that's all about you.
Put your feet up in a pair of our animal-themed flip flop slippers! We have 6 fun and unique styles to choose from, including bear, moose, monkey, horse, and frog designs.