Welcome to BunnySlippers.com
---
We're your source for all things
slippers
! In addition to our growing selection of
bunny slippers
, we offer a wide assortment of
animal slippers
,
novelty slippers
,
character slippers
, socks and other unique gifts.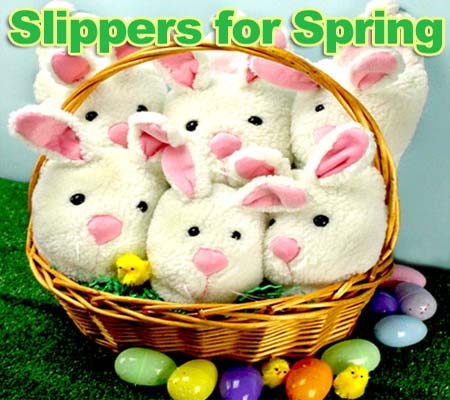 New Slippers!
---
From Our Blog
---

Cuteness Overload: Animals Using Other Animals as Pillows
Thread carefully everyone, we've got a massive cuteness overload heading our way! Sleeping animals are enough to take cuteness stats off the chart...
Click to Read More
Slippers Guide: Slippers for Sport Fans
If you happen to be into sports, you'd probably want a pair of matching slippers to go along with you fan spirit. So if you're looking to find sli...
Click to Read More
10 Amazing Lego Animal Sculptures
If you happen to be one of the naysayers insisting that Lego can't be turned into art, we have a few picks to prove you wrong. Requiring an immens...
Click to Read More