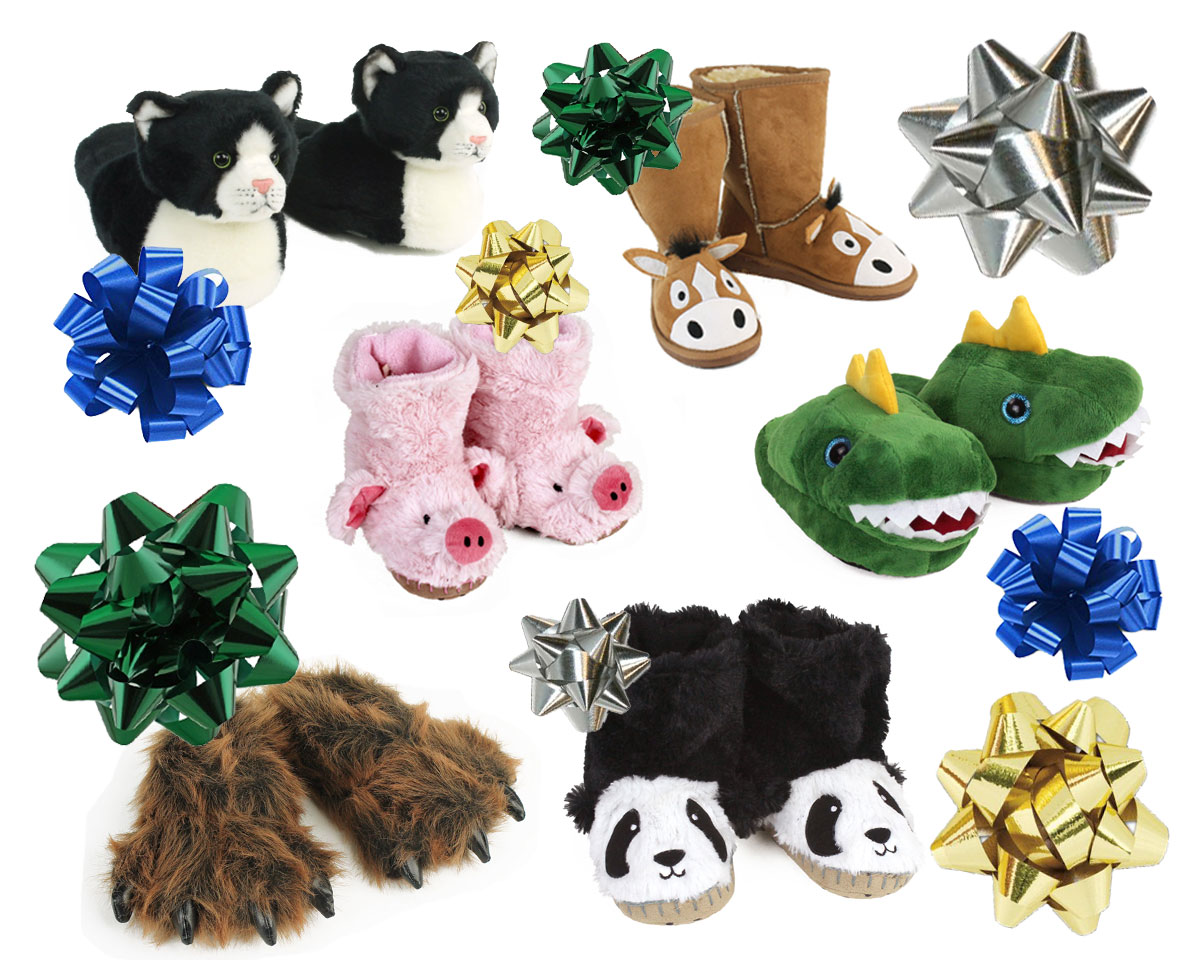 The holiday season is here, and we've got tons of super cute, super cozy, fun and cuddly animal slippers for the little ones in your life!  Animal slippers are not only comfy, they can also inspire imaginative play.  Help kids channel their favorite animal this holiday season, and give a gift that's both practical and fun!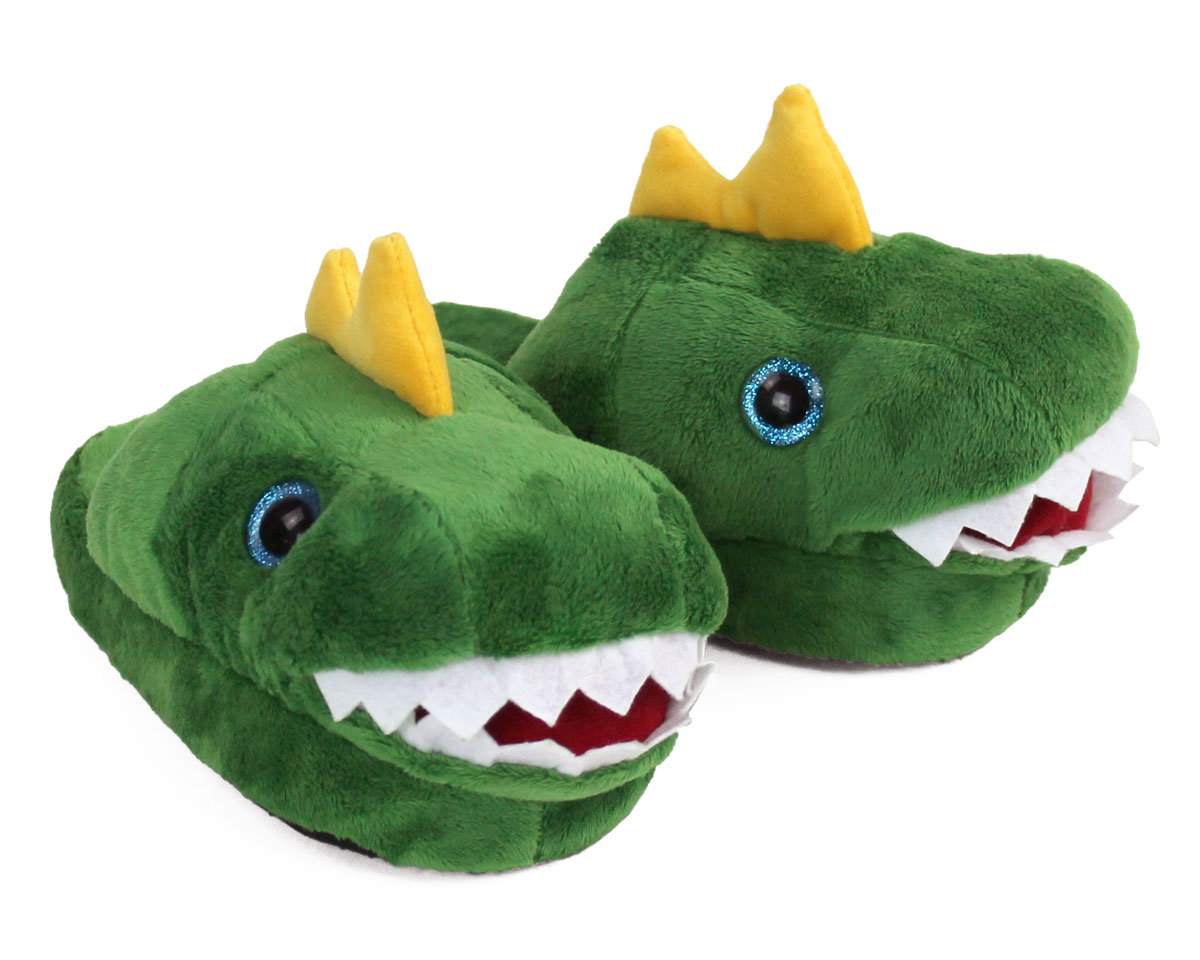 These Kids Dinosaur Slippers are brand new this year!  With ferocious felt teeth, sparkly blue eyes, and yellow spikes, these are the perfect gift for a li'l dino lover.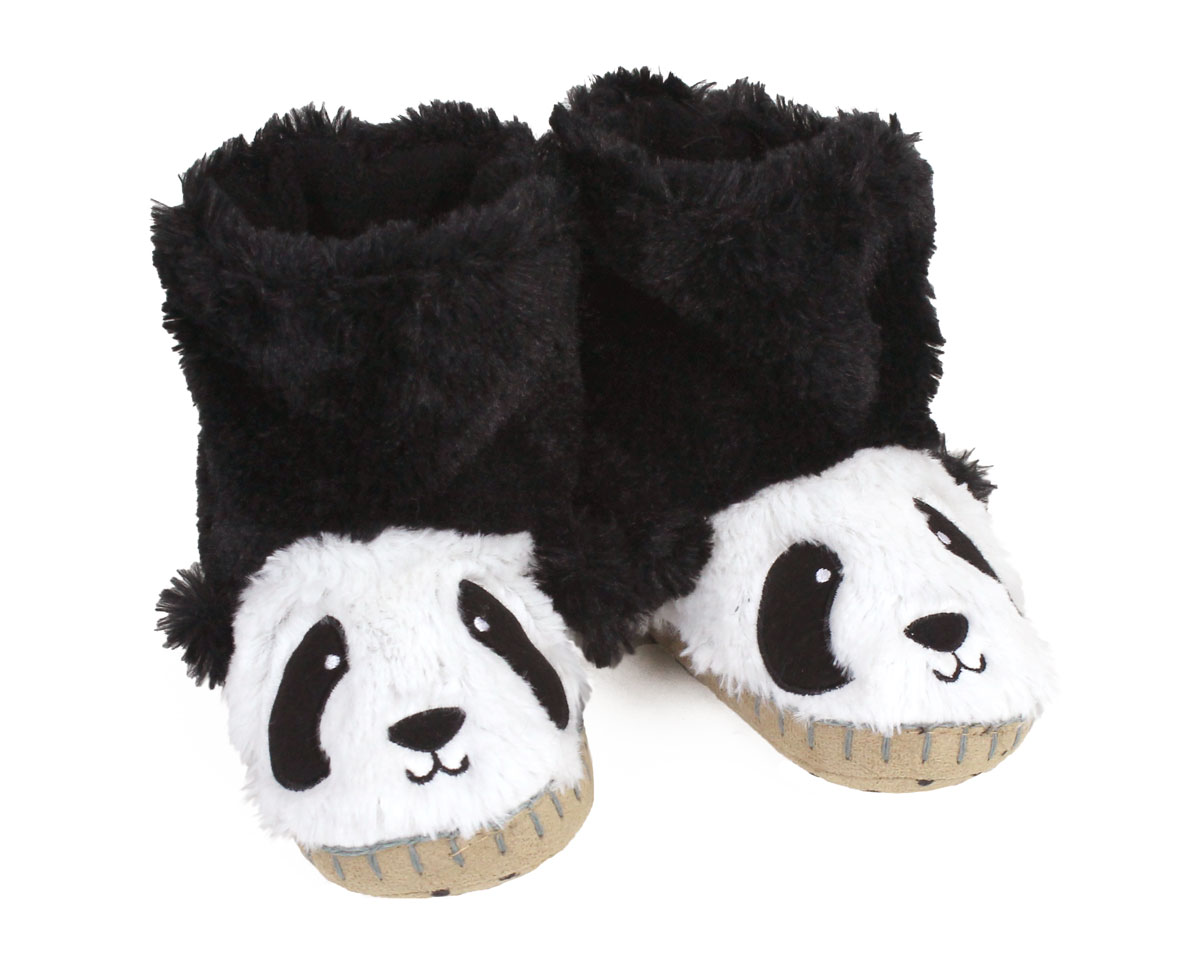 These Kids Panda Slouch Slippers are so sweet!  They're made with embroidered features, furry little ears, and the classic black and white markings of a panda.  Not only are they cute, they're also lined with fleece and have ultrasuede soles with non-slip grips, making them both warm and secure.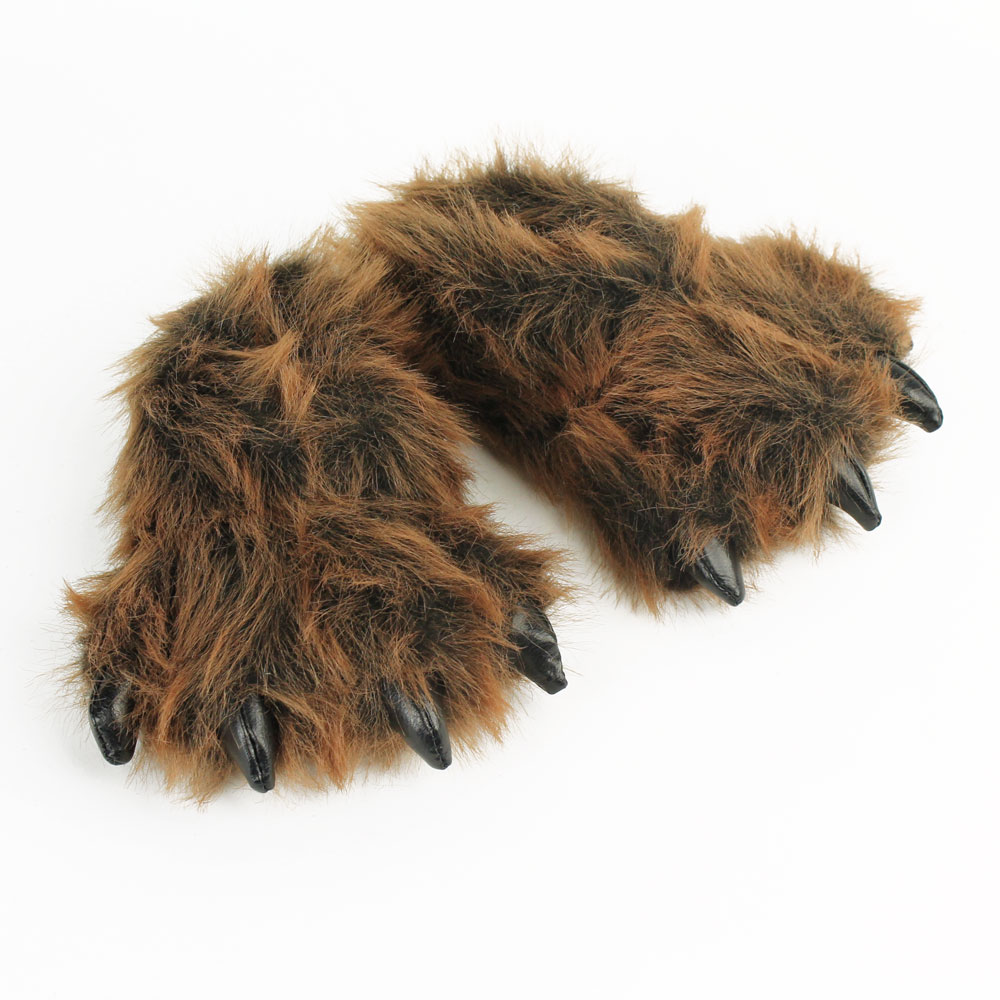 From eating berries to prowling through the woods, these Kids Grizzly Bear Paw Slippers are sure to inspire lots of fun for your little bear cub!  These are made with super comfy plush, black "claws" and soft brown fur.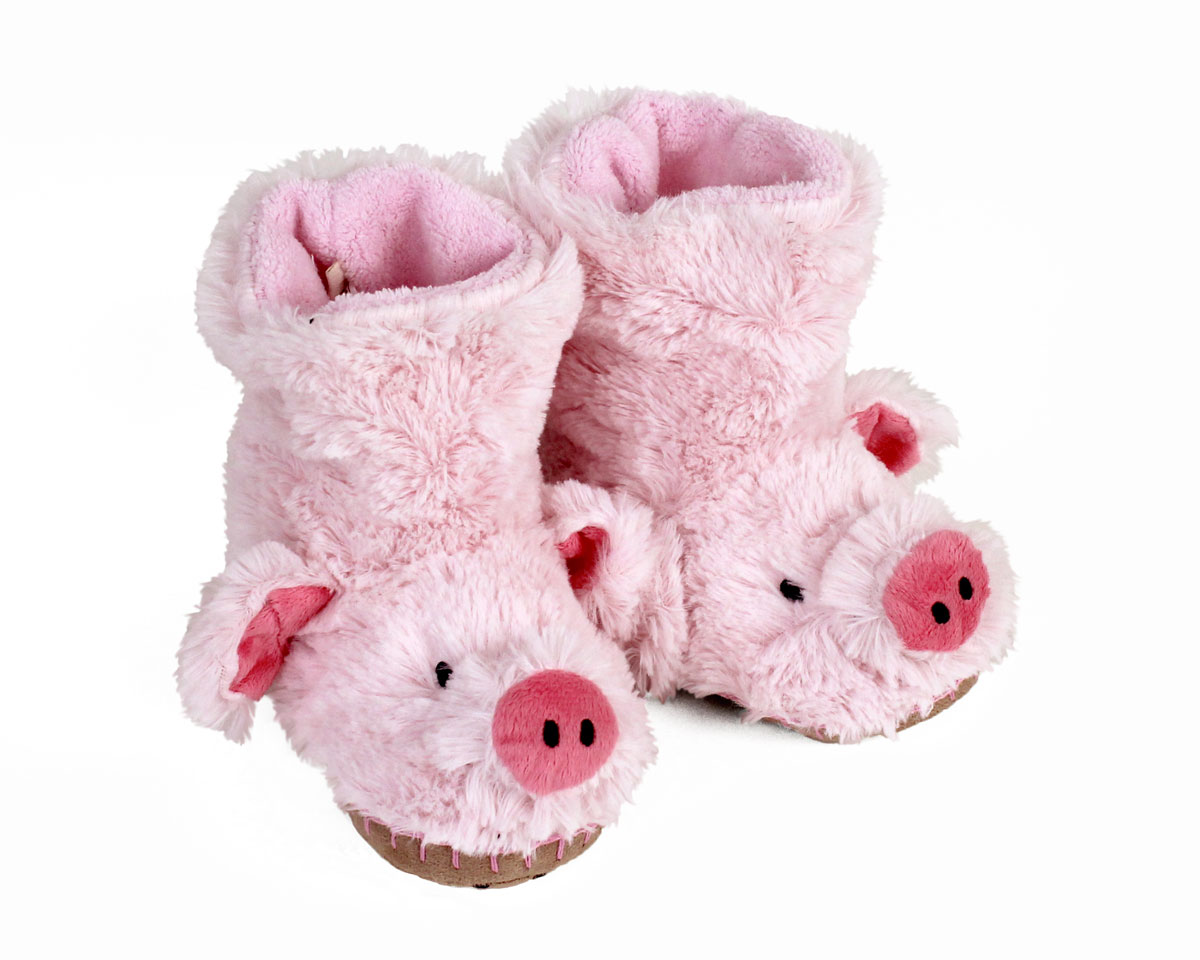 These Kids Pig Slouch Slippers are the cutest little piggies on the market!  With super soft pink plush, embroidered features, lined ears, and classic pig noses, they capture a classic piggy look that your little one will love.  Fleece lining and microsuede soles keep these slippers both cozy and secure.  Oink!
What's black and white and fuzzy all over?  These sweet Black and White Kitty Slippers!  With green eyes, pink noses, and black and white fur, these look just like a classic Tuxedo Cat.  Our favorite detail of these slippers is that the heads can rotate–so your little one can make them "look" at different things, adding to the fun!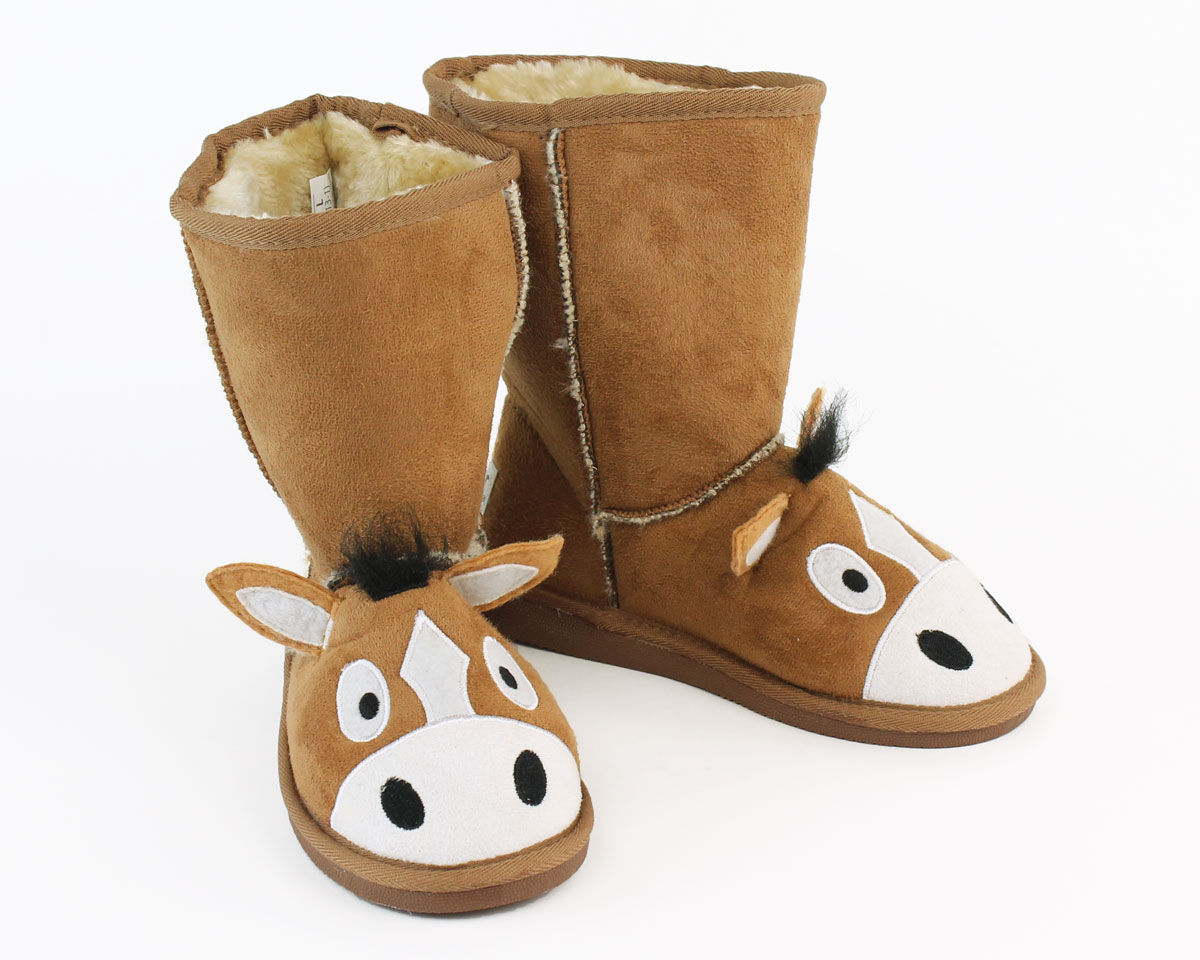 Neiiighhhhhh!  These Kids Toasty Toez Horse Slippers are perfect for galloping around the house!  Made with rubber soles for extra stability, these boot-style slippers have embroidered features, black manes, and are lined with fleece for extra warmth.
These are just a few of our favorites… Check out our entire selection of Kids Slippers here!