This week we released a brand new design to our character slippers collection. We think this slipper style filled a void we had long sensed was present in our catalog. You see, we had the classic bunny slipper, the brown bunny slipper, the killer rabbit slipper, and even flip-hop bunny spa sandals… but we didn't have any slippers in the style of the reigning cartoon king of Lapin Land, until now.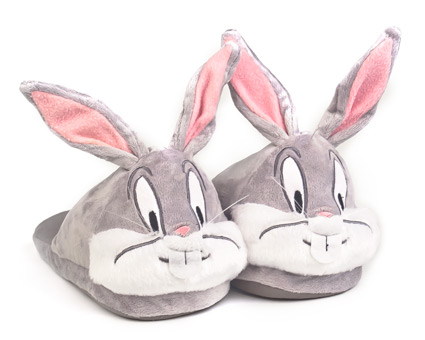 To celebrate the recent addition of these Bugs Bunny Slippers to Bunnyslippers.com, we'd like to share a vintage clip of legendary animator Chuck Jones presenting a step by step lesson on drawing this 'wascally wabbit'.
(Originally seen on Retroist.)
Like our slippers? Follow us on Facebook!
Questions? Complaints? Tips? Contact us: sarah [at] venderagroup.com