This week is a very special week here at BunnySlippers.com! In partnership with the House Rabbit Network, a bunny rescue based in New England, we're very pleased to present House Rabbit Network Week.
HRN July Bunny of the Month, Jaxx
From July 7 to July 13, 2014, BunnySlippers.com will donate three dollars of every pair of slippers purchased using the code HRNWEEK to benefit the House Rabbit Network bunny rescue, and help further their mission of helping the homeless bunnies in the Massachusetts, New Hampshire, Vermont, and Connecticut area.
The House Rabbit Network has two purposes: to rescue homeless rabbits and find them indoor "forever" homes, and to educate the public about rabbits and their care. We are very proud to help support this very deserving bunny rescue and their bunnies.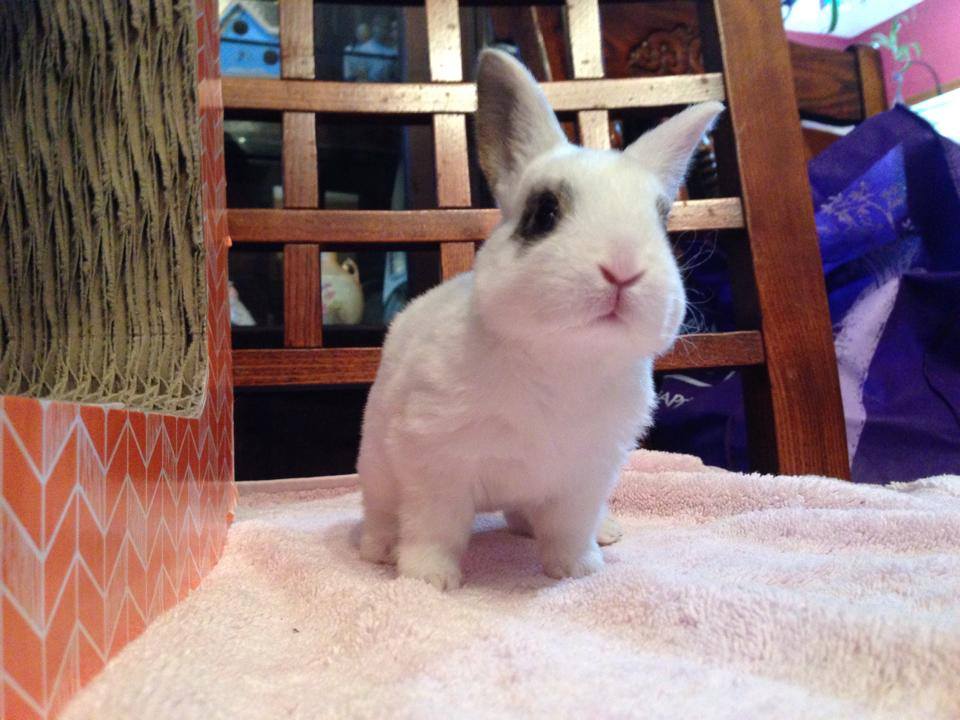 Check them out: House Rabbit Network on Facebook and House Rabbit Network!