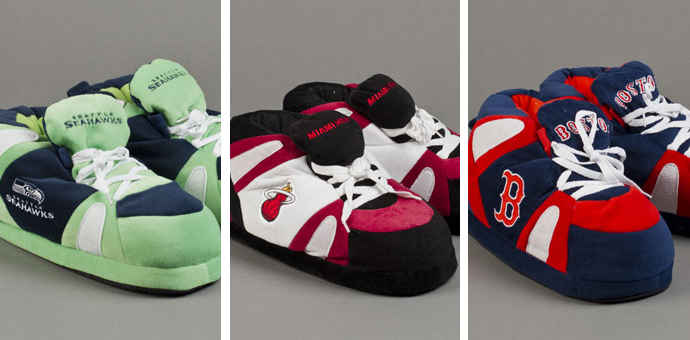 If you happen to be into sports, you'd probably want a pair of matching slippers to go along with you fan spirit. So if you're looking to find slippers of your favorite sport team, you've come to the right place, as this week's Slippers Guide is all about sports. Check out what we've got below!
NFL Slippers
If football happens to be your word of the day, we've got you more than covered. Chicago Bears, San Francisco 49ers, Denver Broncos, you name 'em, we've got 'em.
NBA Slippers
For all you guys and galls preferring basketball, we've got a rich offer of NBA slippers to spice up the upcoming playoffs. Whether it's Lakers, Heat or Celtics slippers, they're all bound to keep your feet warm and toasty.
MLB Slippers
Finally, the baseball league. As always, we're up for an exciting season this year, so buckle up with a pair of signature tootsie-warmers and enjoy the game!