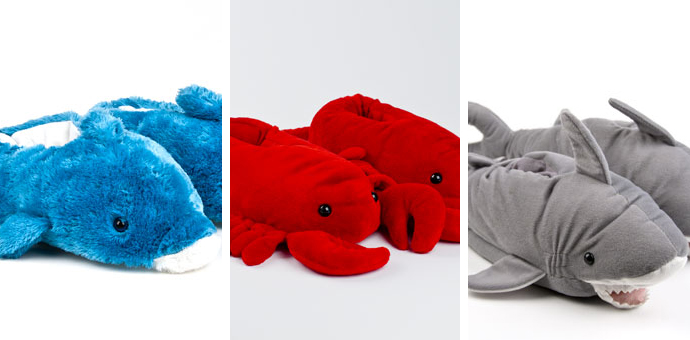 The summer's almost here, so for this week's Slippers Guide we figured we'd delve into the fascinating world of sea, slippers style! Check out the finest collection of sea slippers the web has to offer right here on BunnySlippers.com.
Great White Shark Slippers
We'll kick it off with the great predator, the one and only great white. Unchanged since the prehistoric times, the great white is still roaming the world's seas, but is listed as a threatened species.
Get Great White Shark Slippers
Lobster Slippers
This one's more of a delicacy, and a major one for that matter. Featuring signature snappy claws and the comfiest padding out there, lobster slippers are the true delicacy of the feet world.
Clownfish Slippers
Now this little guy is just downright cute, now isn't he? It's the clownfish, a definite children favorite and a perfect gift for the young ones.
Blue Dolphin Slippers
Finally, one of the most majestic dwellers of the sea, the beautiful blue dolphin. Granted, this one's more of a boy slipper, but we also have a girly rendition available, so check out our full collection of cool slippers.