If you were impressed by some of the hop art you witnessed in our roundup of rabbit tattoos, but weren't ready to commit the square inches of skin in tribute to your love for bunnies, Tattly has something special just for you.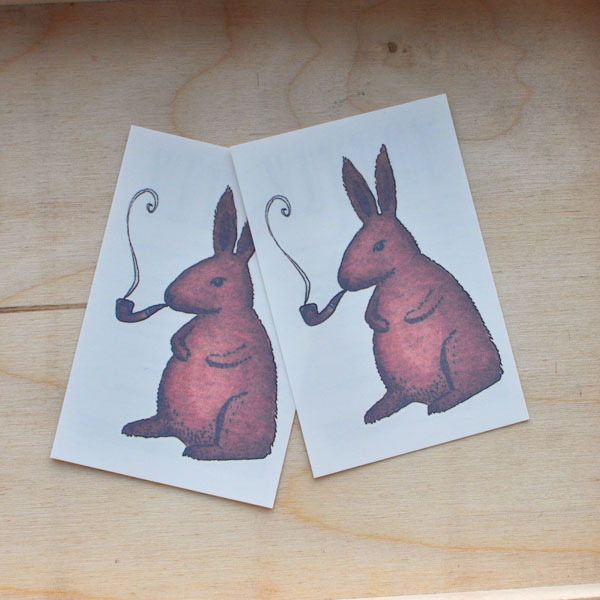 Artist Marc Johns penned this sketch of a wise hare enjoying a nice pipe and submitted it to Tattly so that you can put it on your skin, collect the compliments you deserve, and wash it off again when you've had your bun fun. What are you waiting for? Hop on over to their site and pick one up today.
Like our slippers? Follow us on Facebook!
Questions? Complaints? Tips? Contact us: sarah [at] venderagroup.com