<Shameless plug>
So, The Avengers came out last weekend much to the delight of the 10-year-old comic book lover in us all. It set box office records and delighted audiences everywhere during its first week. I'd like to let you all know that your fandom doesn't have to die down after you finish your popcorn and exit the movie theater. With our Captain America character slippers, you can let your geek flag fly wherever, whenever. So what are you waiting for? Fight the injustice of cold feet with the most patriotic superhero of all time.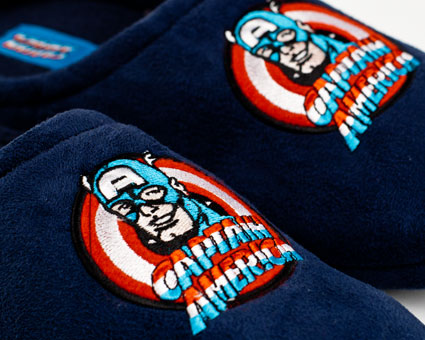 </Shameless plug>
Meanwhile on BuzzFeed…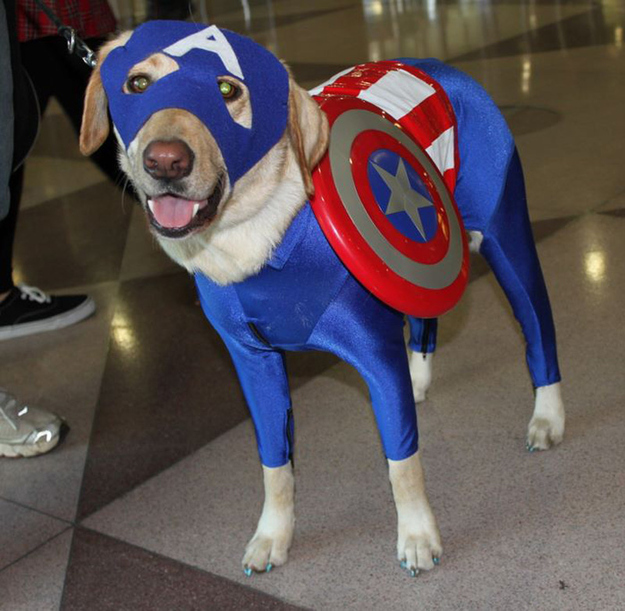 It's If the Avengers Were Cast By Adorable Super Animals. (Image above via Fanboy.com.)
Like our slippers? Follow us on Facebook!
Questions? Complaints? Tips? Contact us: sarah [at] venderagroup.com