Do you like video games? Then you're going to love our new collection of Nintendo slippers!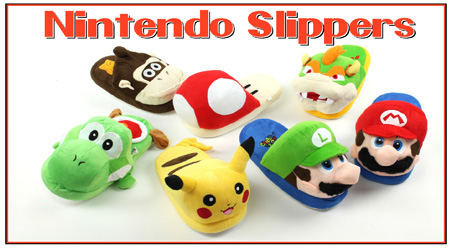 We have many great new designs featuring the faces of favorite familiar Nintendo characters, including Mario, Donkey Kong, and Pikachu. These slippers are perfect for video game tournaments on the couch, or wearing around the house. Keep your feet warm and save Princess Peach at the same time!
When you slip into a pair of these fun and comfy Nintendo slippers, your feet will feel like they're resting on clouds— no matter how much jumping through the Mushroom Kingdom you've been doing.
Check out the
whole collection of Nintendo slippers
today!