Considering a rabbit tattoo? You've gotta check out these forty creative and unique bunny tattoos of all styles–from traditional to modern, minimalist to ornate, black to every color of the rainbow. Read on for some bunny tattoo inspiration!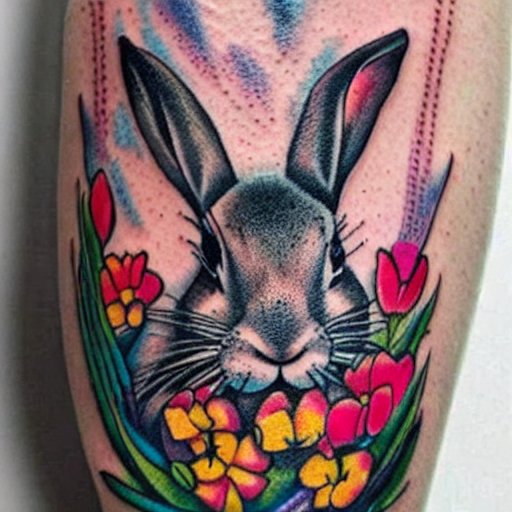 A Bunny tattoo with colorful flowers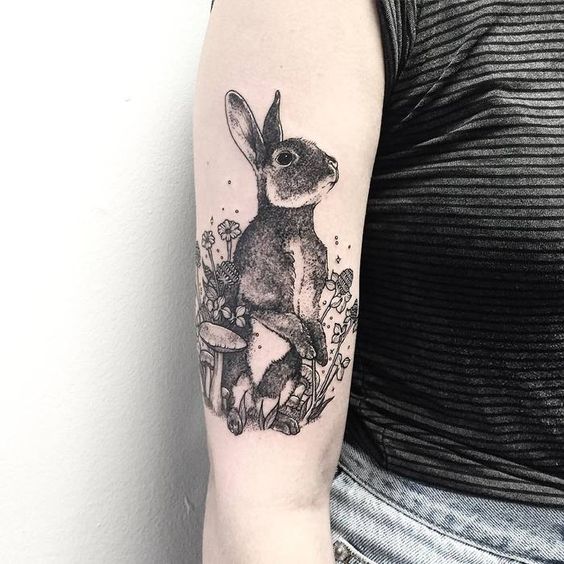 2. An inquisitive black and white rabbit surrounded by mushrooms and flowers…lovely!
3. A traditional tattoo style leaping rabbit.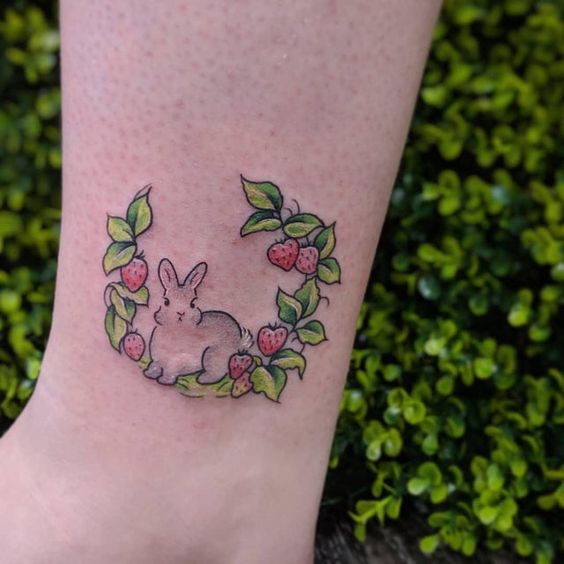 4. A bunny surrounded by strawberries…what could be cuter?!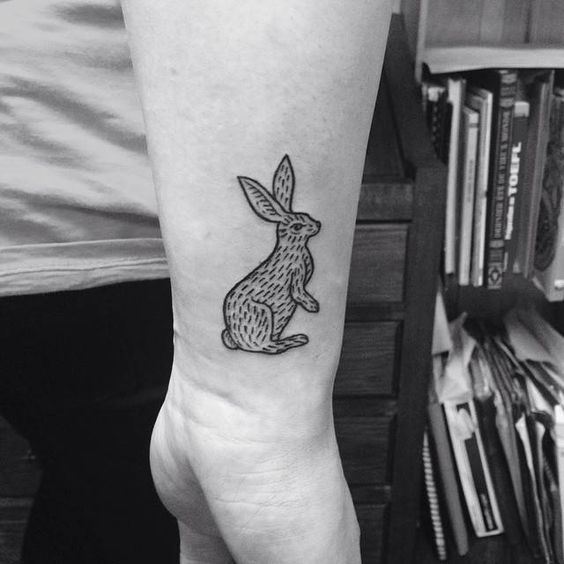 5. A back-to-basics blackwork rabbit tattoo.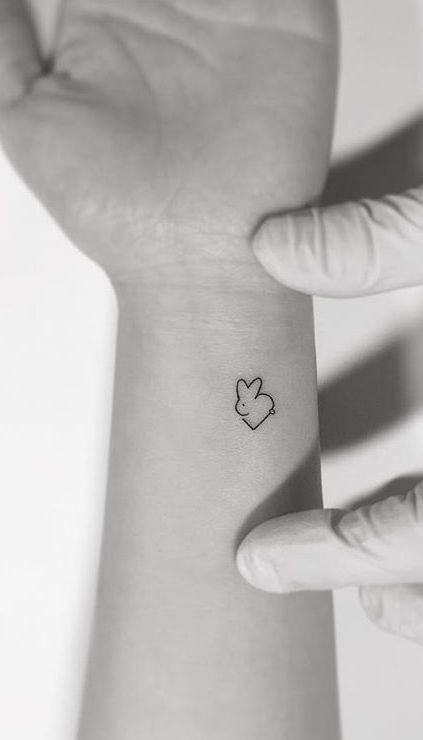 6. A teeny tiny bunny wrist tattoo!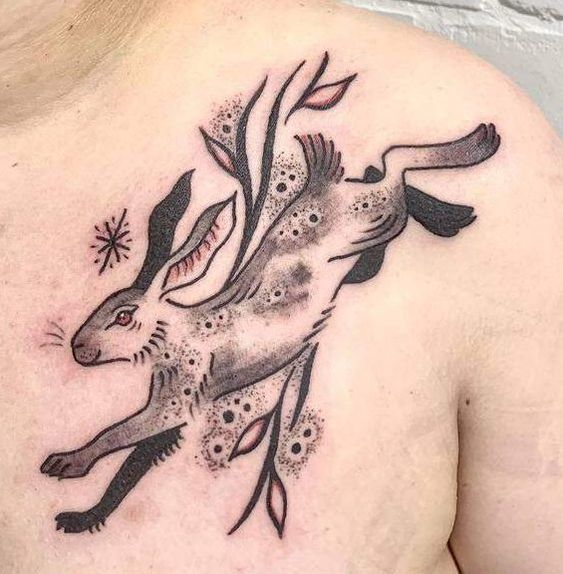 7. A leaping jackrabbit with stars and leaves.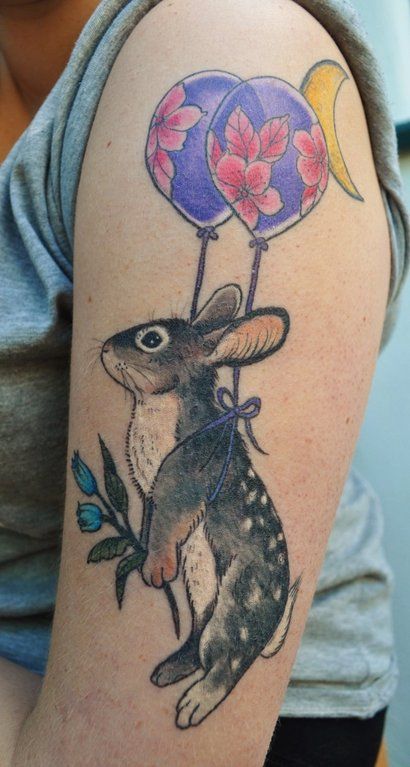 8. Bunnies can fly over the moon with a little help from some balloons!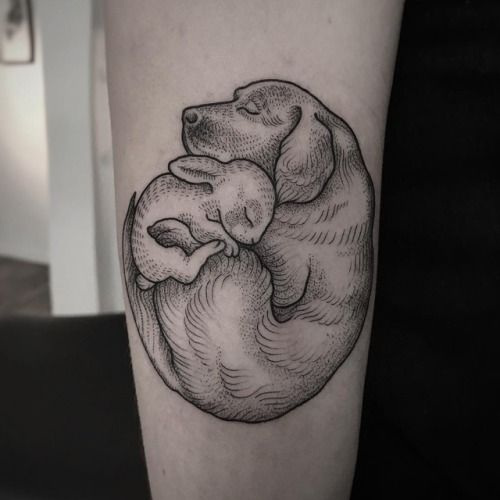 9. A sweet tattoo of a bunny and a dog. They're friends!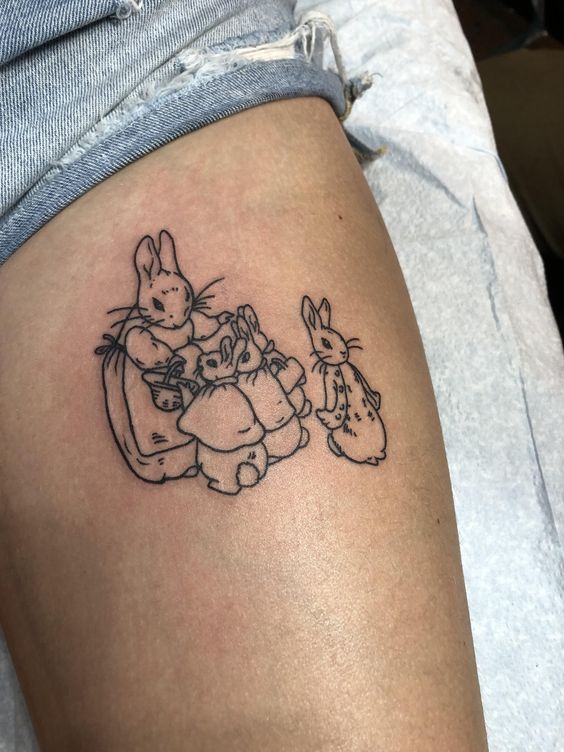 10. A tattoo of Peter Rabbit and his family.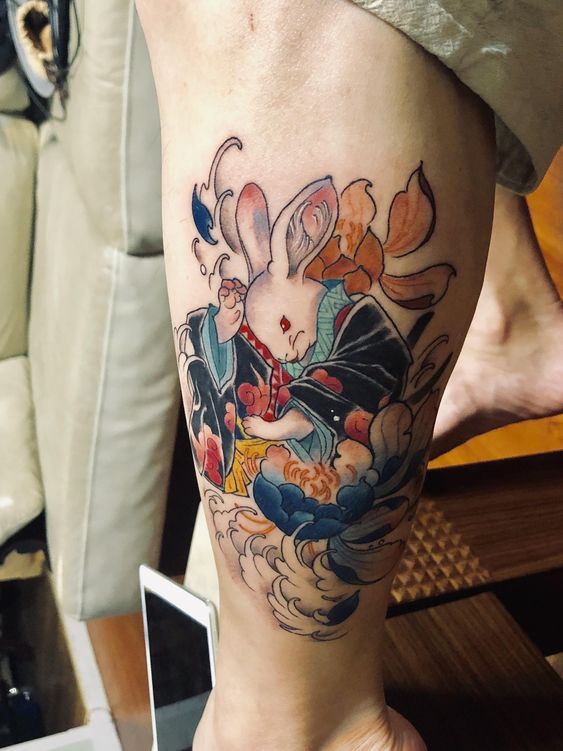 11. A very colorful and magical rabbit tattoo!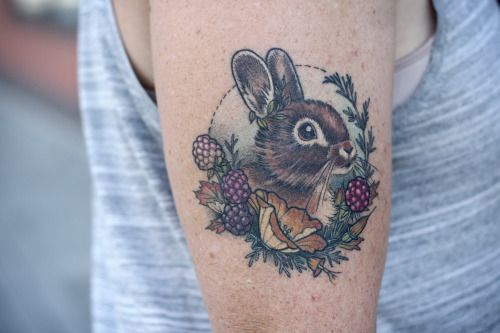 12. This sweet brown bunny is surrounded by woodland berries and flowers.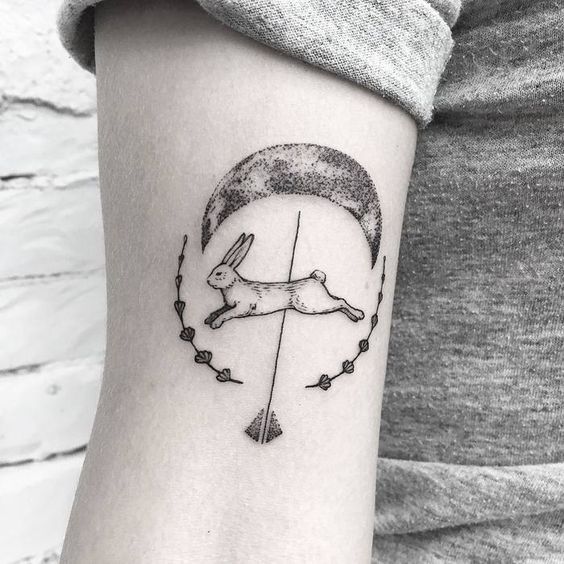 13. A blackwork bunny tattoo with a crescent moon.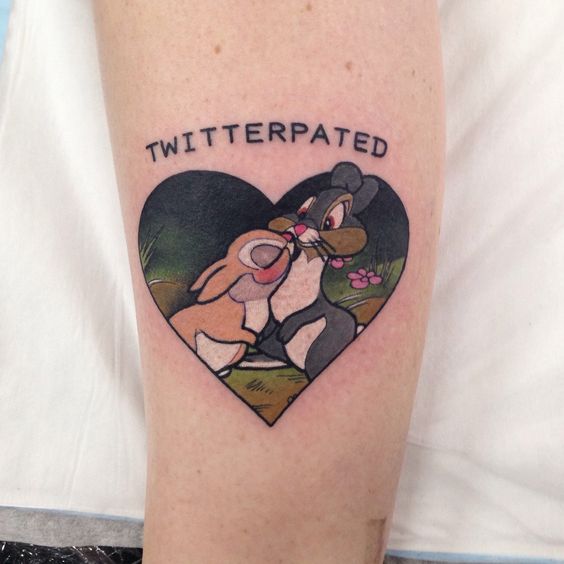 14. This colorful tattoo features a twitterpated Thumper and Miss Bunny from Bambi.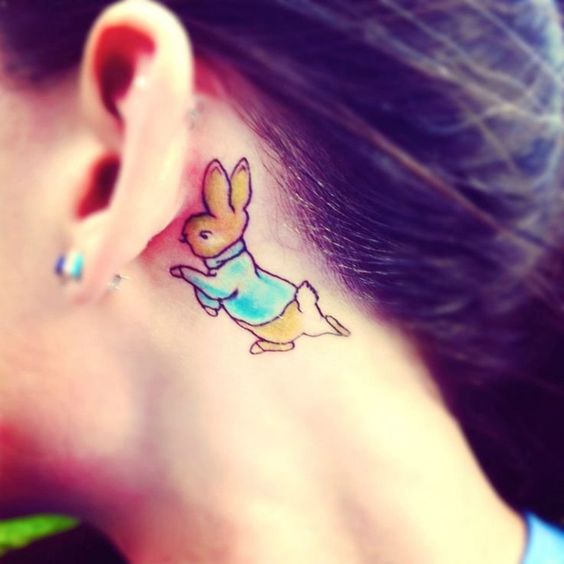 15. A very mischievous Peter Rabbit tattoo is hiding behind an ear!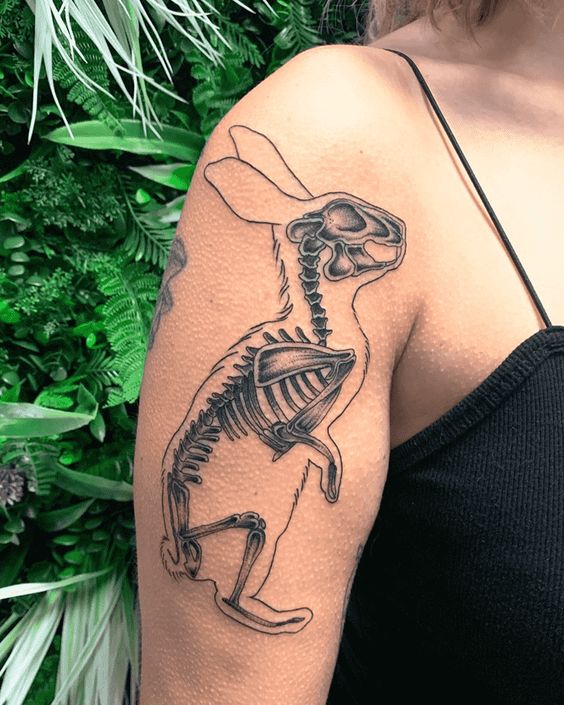 16. A realistic Rabbit X-ray tattoo.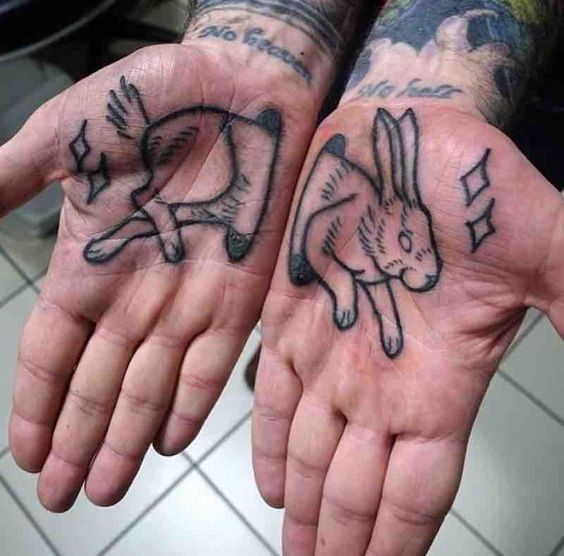 17. A bunny double-palm tattoo. (This one's gotta hurt!)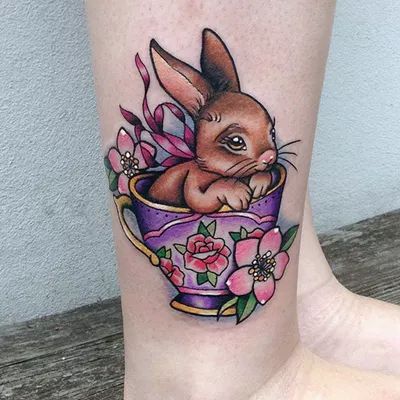 18. A brown rabbit in a colorful teacup!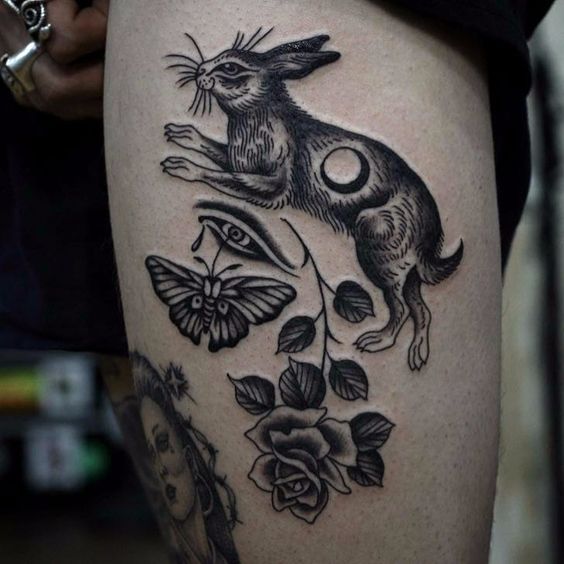 19. This blackwork traditional-style rabbit leaps over a rose, a moth, and a crying eye.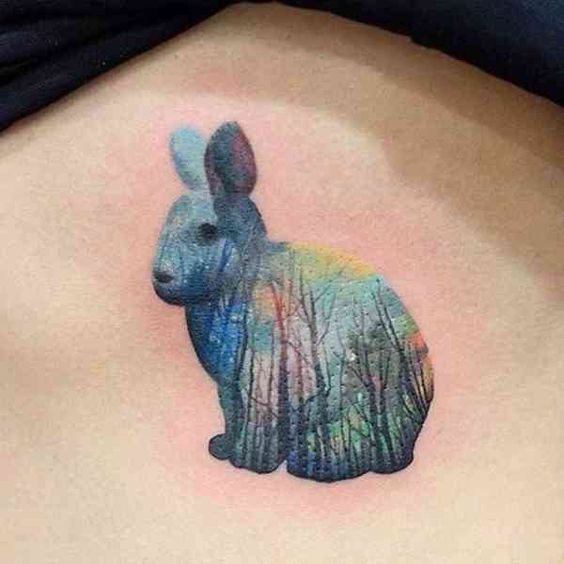 20. A watercolor-style rabbit tattoo and its forest home reflected within.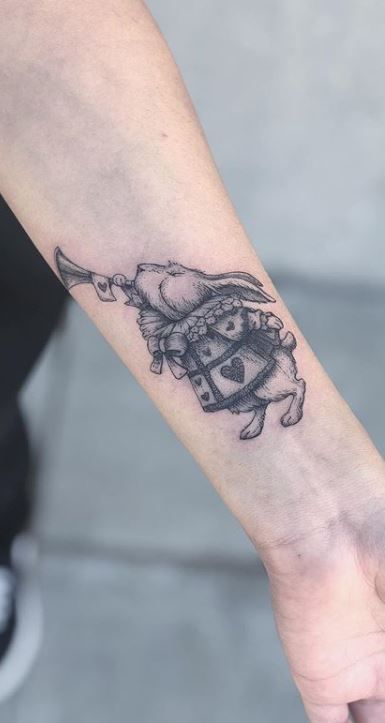 21. The White Rabbit from Alice in Wonderland.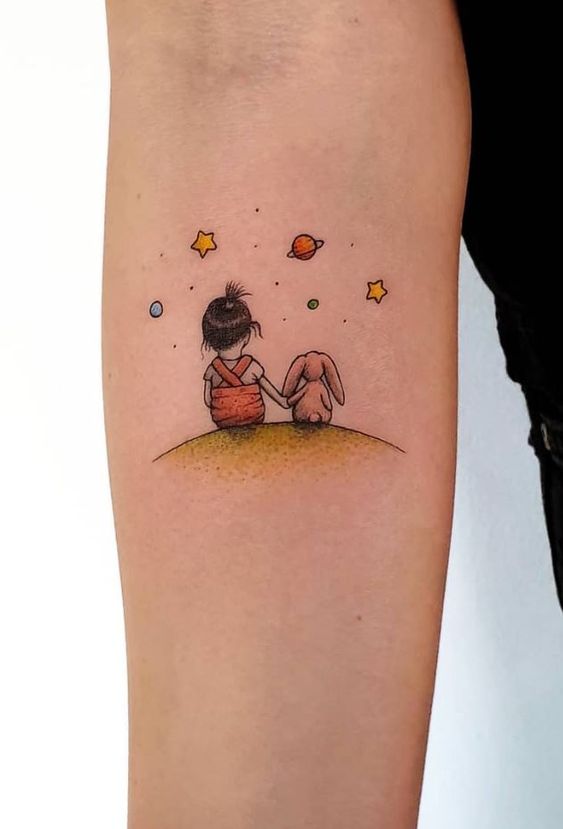 22. Just a girl and a bunny admiring the universe.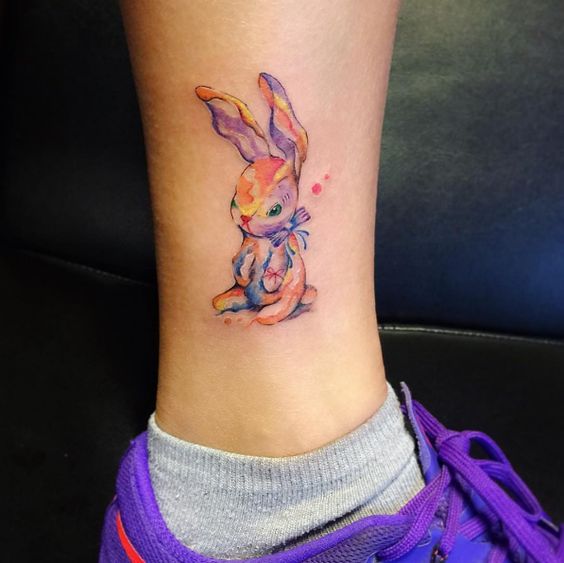 23. A colorful plush bunny tattoo.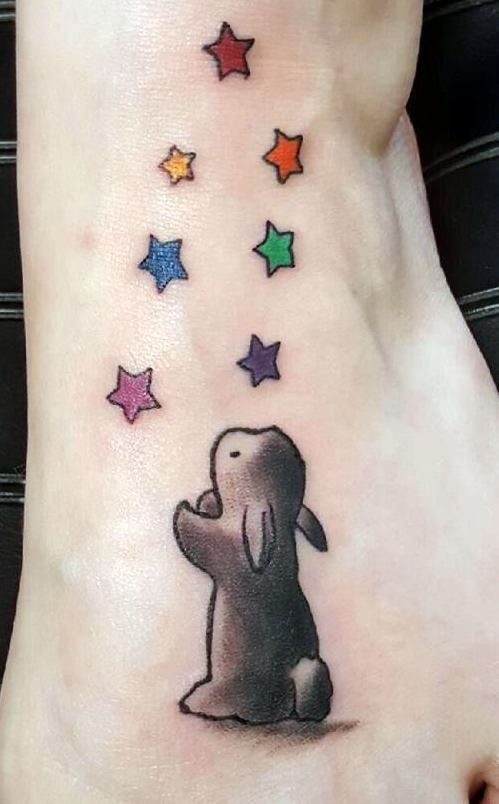 24. This little bunny tattoo is juggling colorful stars.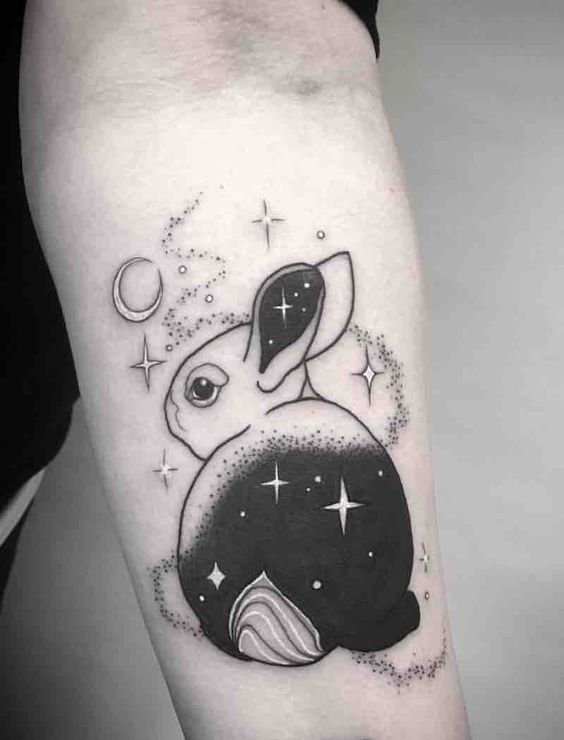 25. This blackwork bunny tattoo contains the whole universe!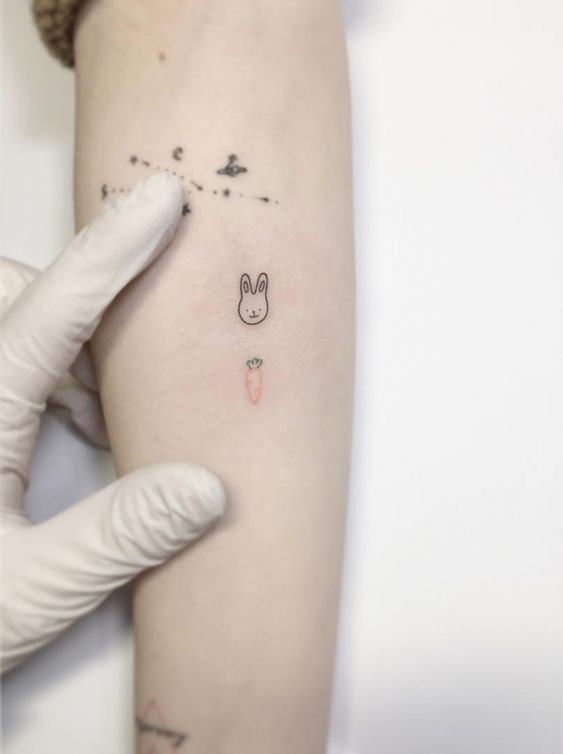 26. A bunny. A carrot. So simple, but so cute!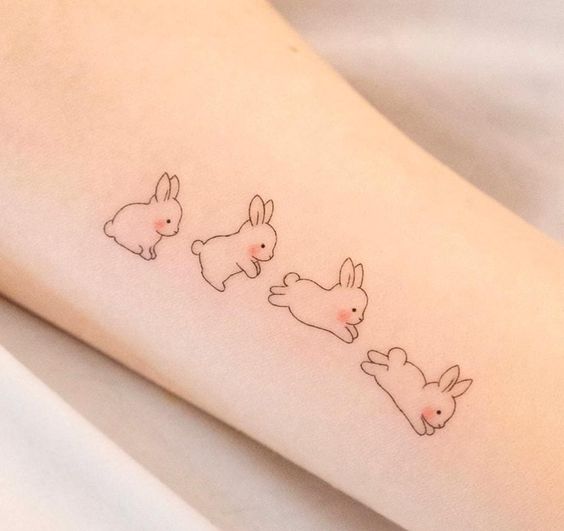 27. A diagram of a bunny hop. (We love those little pink cheeks!)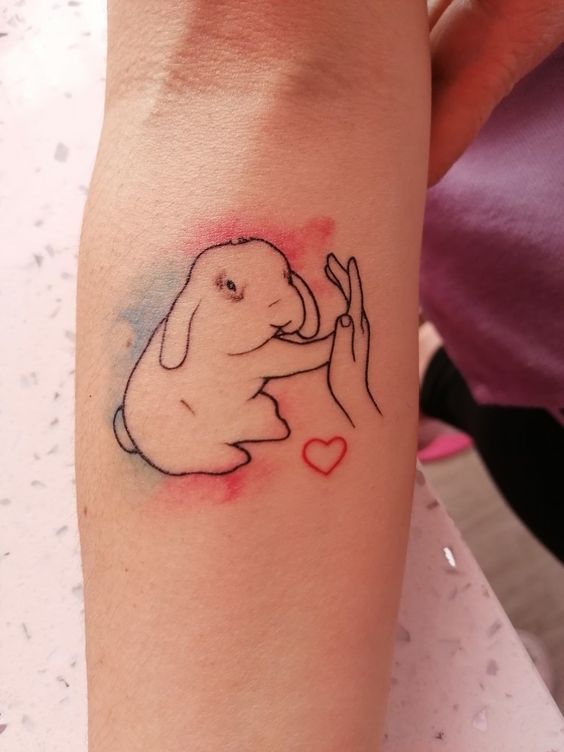 28. A lop-eared bunny high-five tattoo.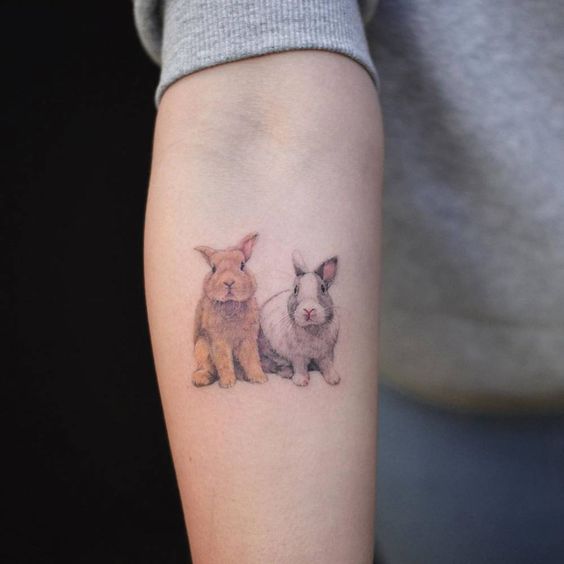 29. A photo-realistic rabbit tattoo… such beautiful artistry!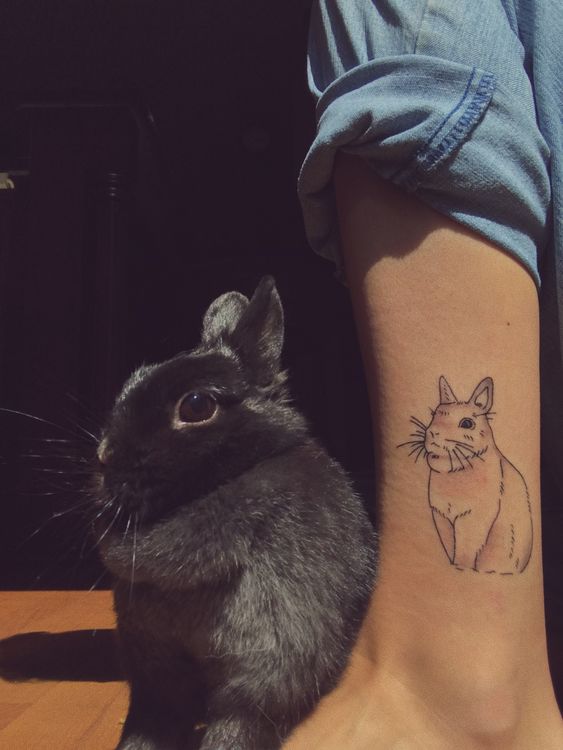 30. This tattoo is a tribute to a beloved pet rabbit.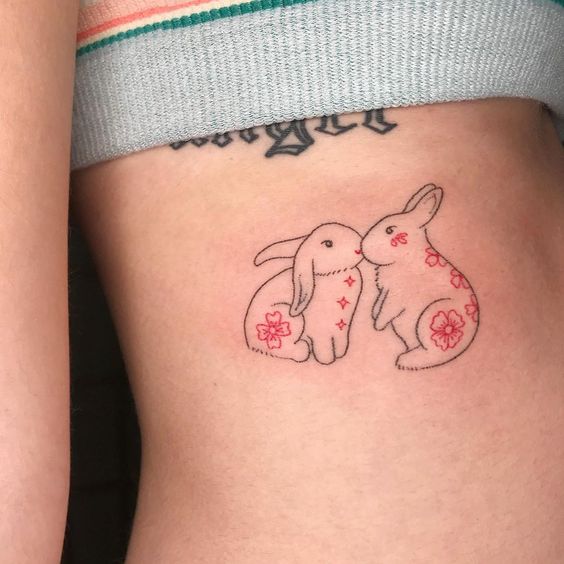 31. Two black bunnies with red flowers.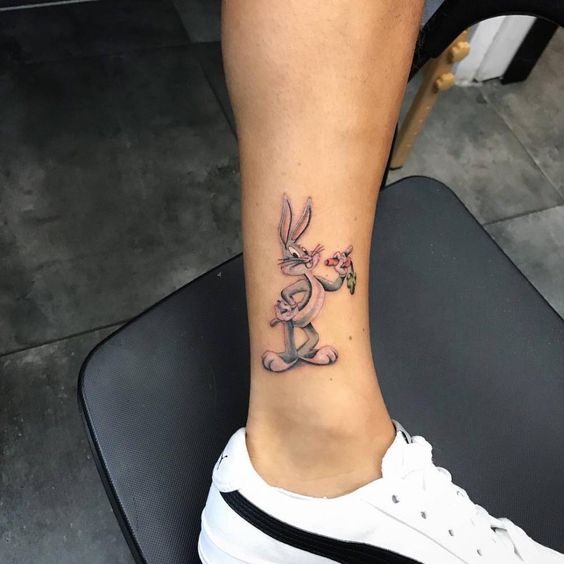 32. What's up Doc? A Bugs Bunny tattoo from Looney Tunes.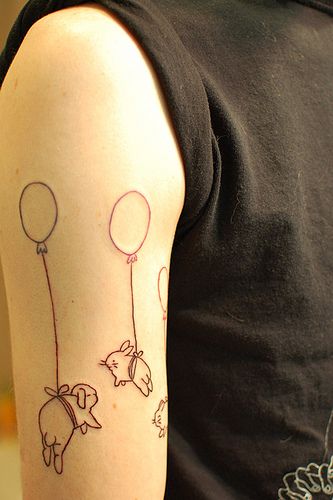 33. OK, this is the second bunnies flying with balloons tattoo on the list. A popular concept!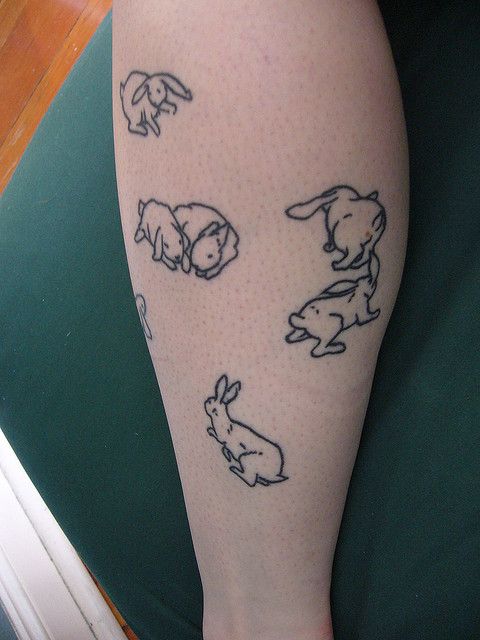 34. What's better than a bunny tattoo? Seven bunny tattoos!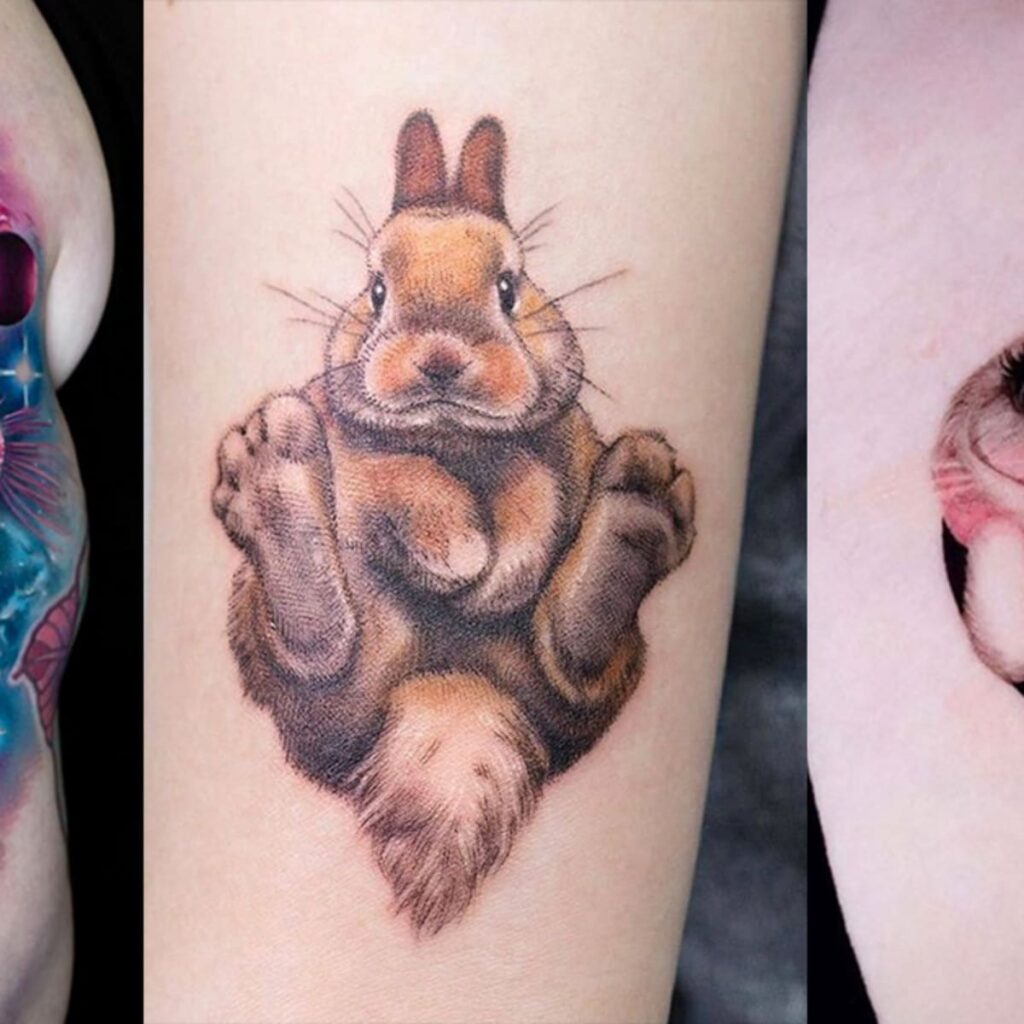 35. This realistic brown rabbit is showing us its big rabbit feet!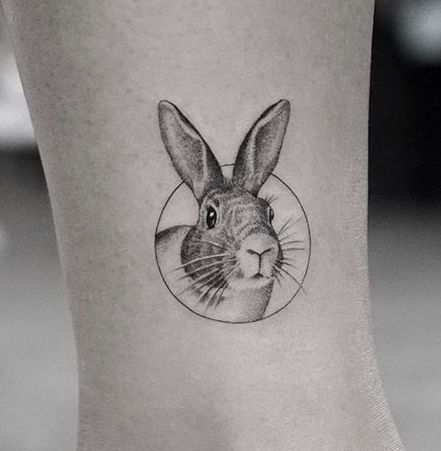 36. A dignified rabbit portrait encircled in black.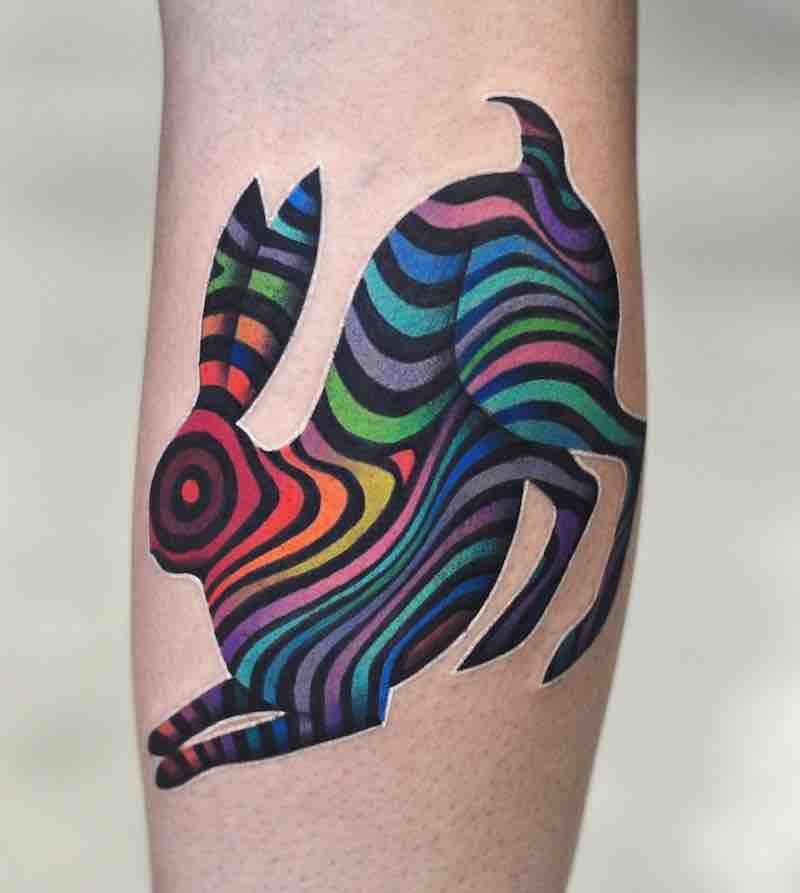 37. A bright striped rainbow rabbit tattoo.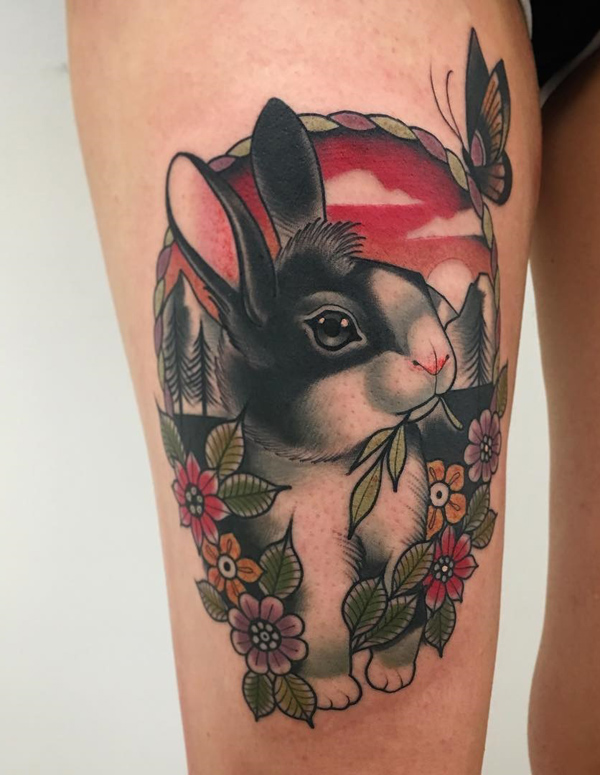 38. A framed bunny done in a colorful, neo-traditional style, with mountains, trees, flowers and a butterfly!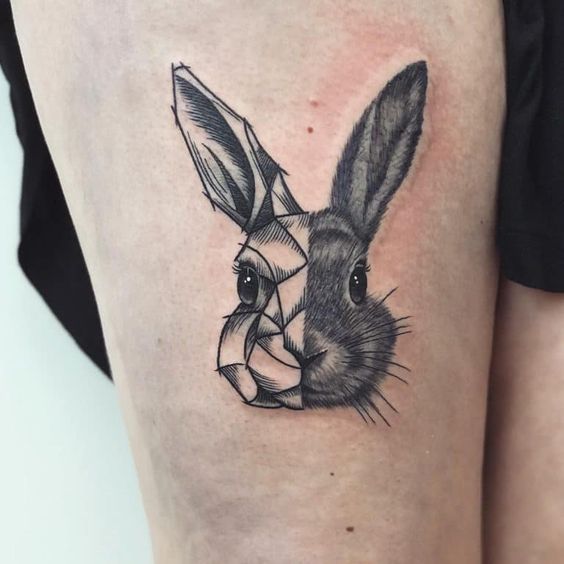 39. Part geometric, part realistic, totally awesome!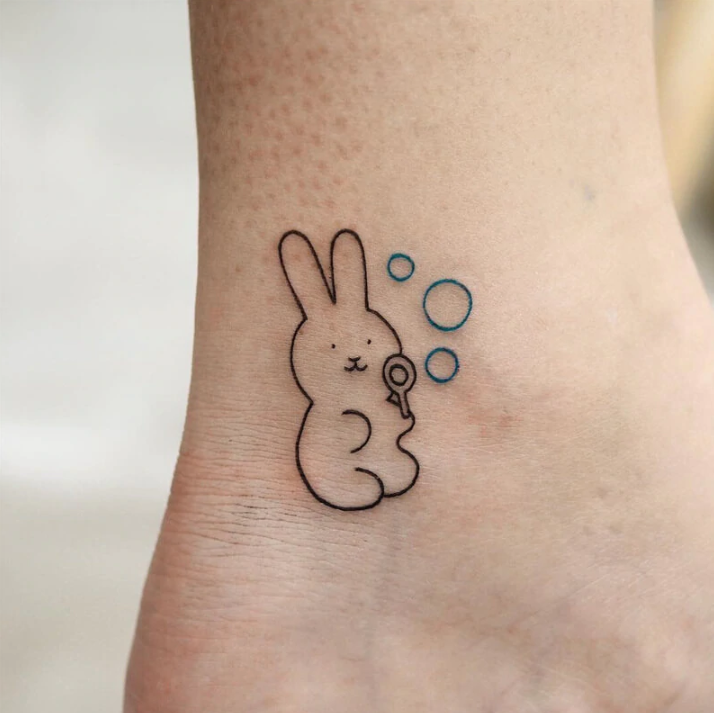 40. A tattoo of a bunny blowing bubbles! OK, this one is our favorite! (Don't tell the other bunnies.)
If you're still dreaming of a bunny tatt, but you're not quite ready to commit, you can always get some Bunny Slippers! They're a low-commitment way to rep your favorite critter, and they'll also keep your feet comfy and cozy.