1. These sammies look delicious and I want to go to town on them. YES and PLEASE. 2. There's a bunnehs on buns joke in here somewhere but I just can't seem to tease it out.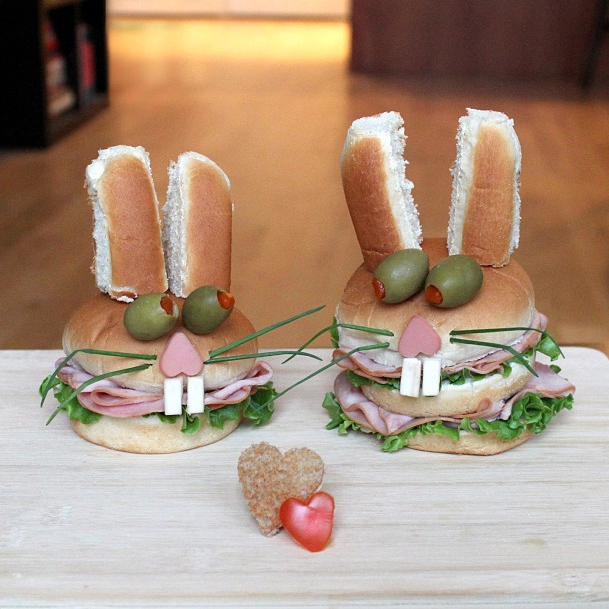 Source: Sandwich Monsters
For more art cobbled together from cold cuts and loaves, click here!
Contact us: travis [at] bunnyslippers.com