Have you seen our collection of kids slippers? We're proud to offer a wide selection of slippers for children of all ages, from babies to school-aged kids. Today we're highlighting our adorable baby booties! You're sure to find a pair or two for the little one in your life: read on to learn more about some of our favorite baby slippers.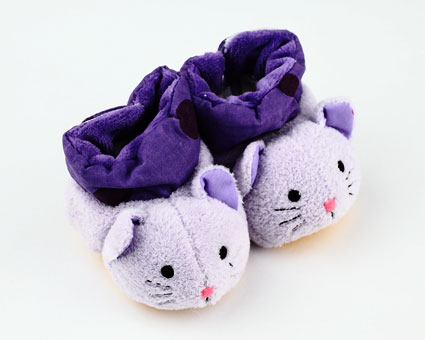 Cat Baby Booties
Your little one will love these adorable Cat Baby Booties! The velour booties are soft and cuddly, and even feature a rattle in each toe.
Cheetah Baby Booties
Keep your cub's toes comfortable in a pair of our Cheetah Baby Booties. These cozy cheetah print booties feature a darling design with ears and a tail, as well as non-slip soles for your little one's stability.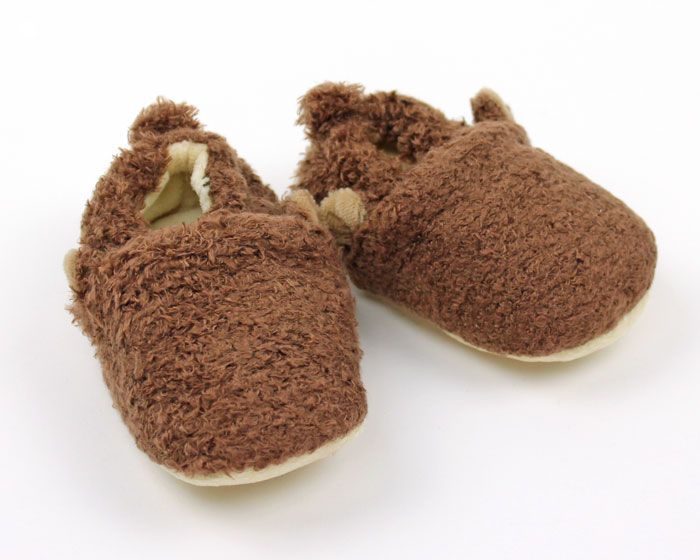 Monkey Baby Booties
When your baby's on the move, keep their feet wrapped up in these cozy Monkey Baby Booties. Featuring a fun monkey design with ears and a tail, these slippers are sure to delight you and your little monkey!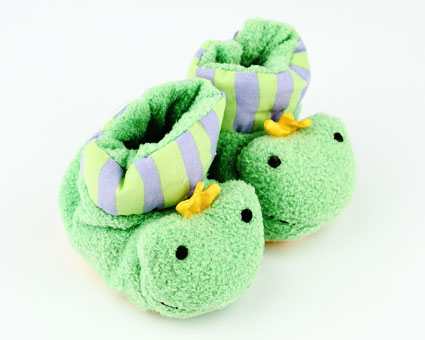 Frog Baby Booties
These Frog Baby Booties are perfect for your little prince or princess. Cozy soft velour and rattles in each toe make these booties an excellent choice for every baby!
Cow Baby Booties
Bring some barnyard fun to your little one's feet in these Cow Baby Booties! The booties combine an adorable holstein cow print with ears and a tail to make the cutest slippers on the farm.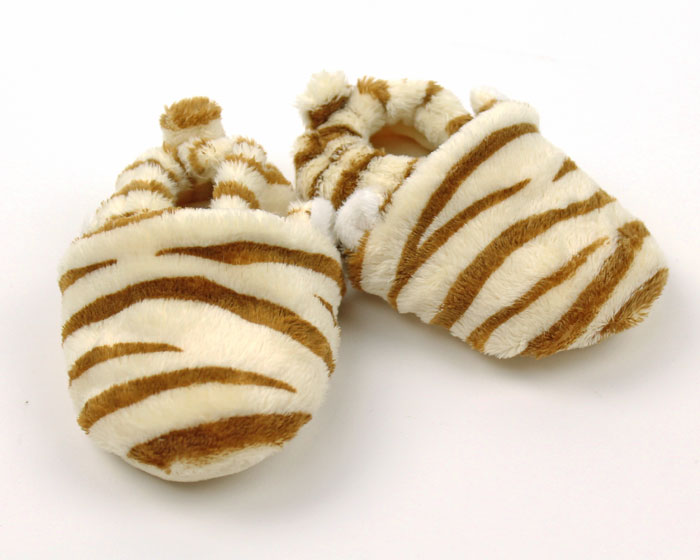 Tiger Baby Booties
Let your cub show their stripes in these sweet Tiger Baby Booties. With ears, a tail, and stylish tiger print, these booties will make your baby the cutest cat around!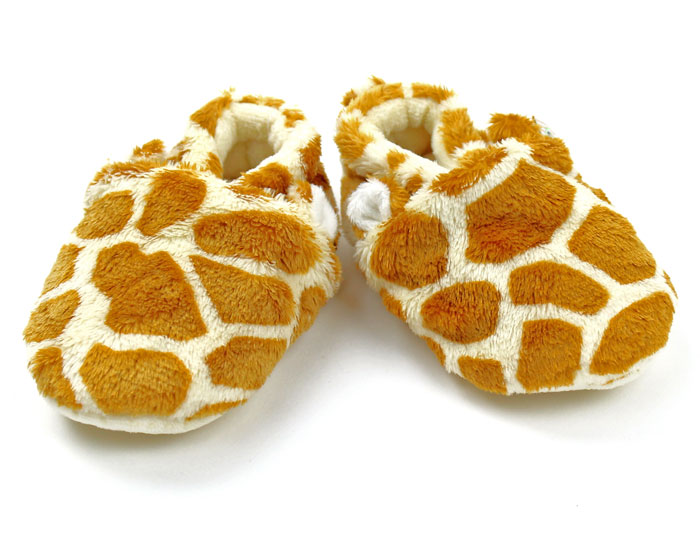 Giraffe Baby Booties
Bring your baby's feet to the savannah in these adorable Giraffe Baby Booties. These slippers feature ears, a tail, and non-slip soles to keep your little one upright and stable.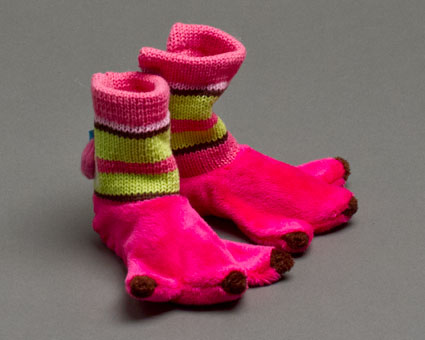 Flamingo Baby Booties
These fun and funky Flamingo Baby Booties are sure to put a smile on the whole family's faces! Featuring adjustable ankle closures, these slippers are bright, cheerful, and perfect for your little chick.
Duck Baby Booties
Your little duckling will love these Duck Baby Booties! Cuddly velour will keep their toes warm, and the rattles in the toes will keep them entertained.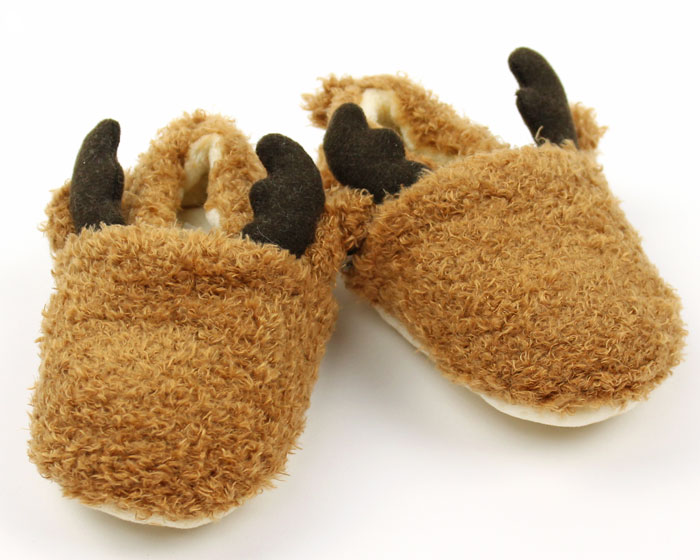 Moose Baby Booties
How cute are our Moose Baby Booties? With a design that includes antlers and a tail, your little one will be cozy and warm in these sweet booties.