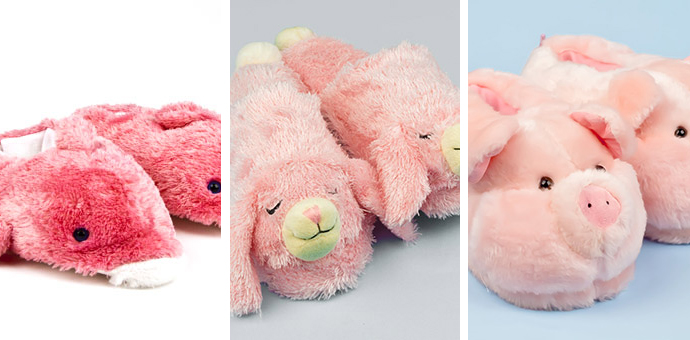 For those of you that didn't know, today (June 23) is celebrated what is widely known as the National Pink Day!
And to mark the occasion, we decided to make a stunningly-cute round-up of some of the finest pink slippers the web has to offer. But before venturing into the slipper domain, a few words about the festivity.
Although the celebration's originator couldn't be tracked down, the event is pretty much summarized in the title. It's all about pink, whether it's pink pancakes, pink scrambled eggs, pink waffles, pink oatmeal, pink cookies, pink cupcakes, pink bread, pink donuts, pink coolwhip, pink pudding, pink milk, pink milkshakes, pink salad dressing, pink coleslaw.
So without further ado, it's pink slippers time!
Pink Bunny Slippers
Pink Dolphin Slippers
Get Pink Dolphin Slippers
Pink Pig Slippers
Pink Tiger Slippers
Pink Flamingo Slippers
Pink Poodle Slippers
Pink Butterfly Slippers
Pink Penguin Slippers
Pink Horse Slippers
Pink Westie Dog Slippers