Every kid needs a fun pair of slippers! (Or two, or three…) Our collection of kids slippers has a wide range of styles to choose from, so you're sure to find something that your little one will love romping around the house in. Keep reading to see some of our favorite slippers for kids!
Kids Classic Bunny Slippers
Our Kids Classic Bunny Slippers are a perennial favorite here at BunnySlippers.com, and we're positive that you and your child will love them as much as we do. These slippers have adjustable ears, a tail, and a sweet bunny face complete with whiskers.
Kids Dog Slippers
Our Kids Dog Slippers are sure to become a favorite with your child. The sweet dog face design with floppy ears adds to the appeal of these soft and cozy slippers, and of course, the non-slip soles will keep your little one upright as they scamper around the house.
Kids Green Dinosaur Feet
As modeled by Gwyneth Paltrow's daughter Apple, our awesome Kids Green Dinosaur Feet Slippers are great for home red carpets everywhere! These fun dino feet feature a scaly design on the plush exterior and will definitely provide your kids with hours of entertainment and dress up.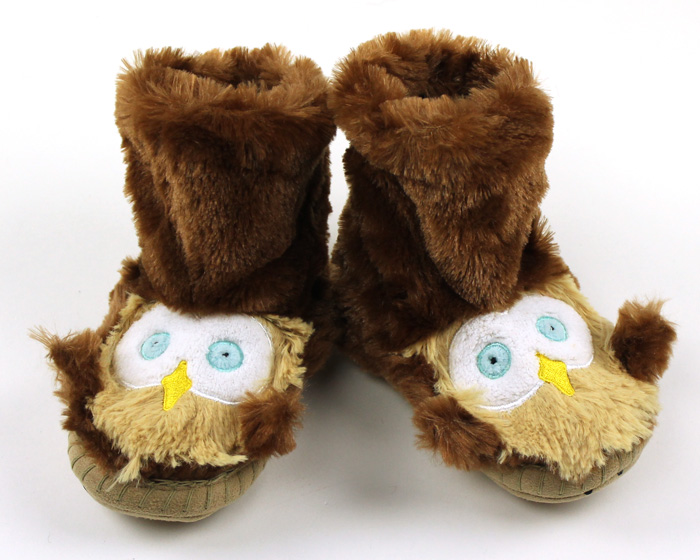 Kids Owl Slouch
Your kid will think you're the wisest parent around when you give them these Owl Slouch Slippers. With coverage for their feet and ankles, they'll stay toasty warm, and non-slip soles make sure they won't be slipping and sliding everywhere.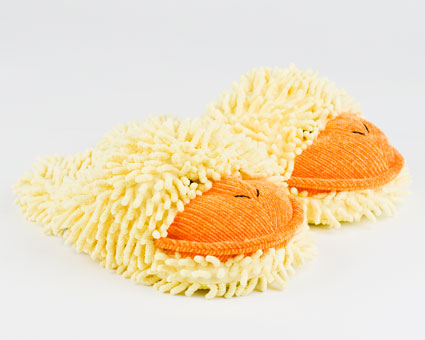 Kids Fuzzy Duck Slippers
Your duckling will love these Kids Fuzzy Duck Slippers! Fun, fuzzy fabric and a cute duck face design make these slippers too irresistible to pass up.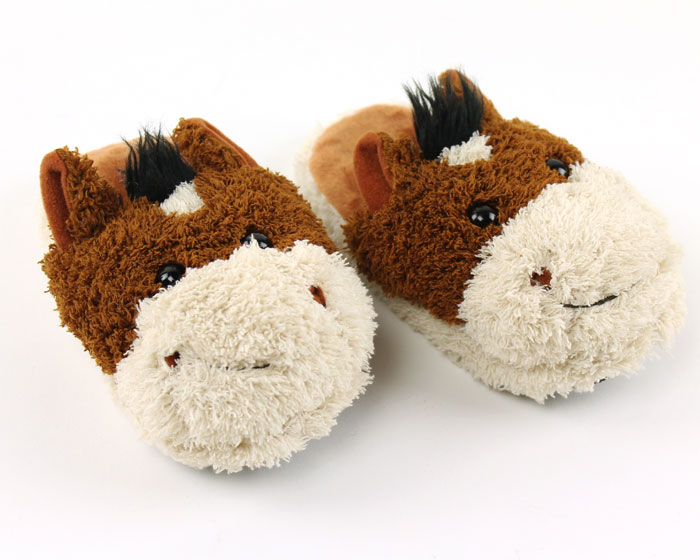 Kids Horse Slippers
Let your little cowboy or cowgirl ride off into comfort in these Kids Horse Slippers. Soft and fuzzy, our slippers will keep their hooves warm and cozy, with non-slip soles to help them stay on their feet while they gallop.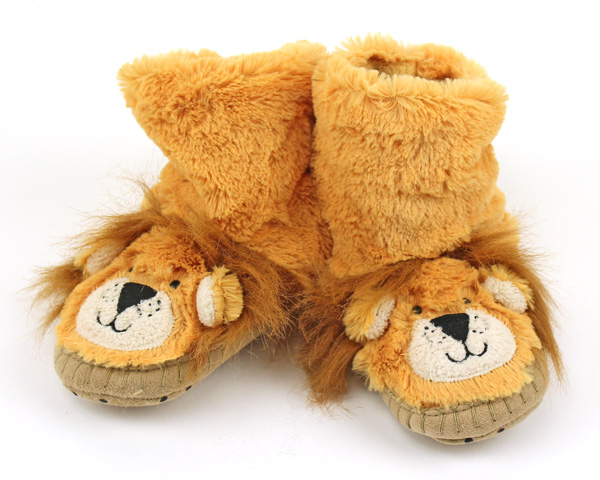 Kids Lion Slouch Slippers
Give your cub cozy paws with our Kids Lion Slouch Slippers. These slippers cover your child's feet and ankles, and feature an adorable lion design complete with a fuzzy mane!