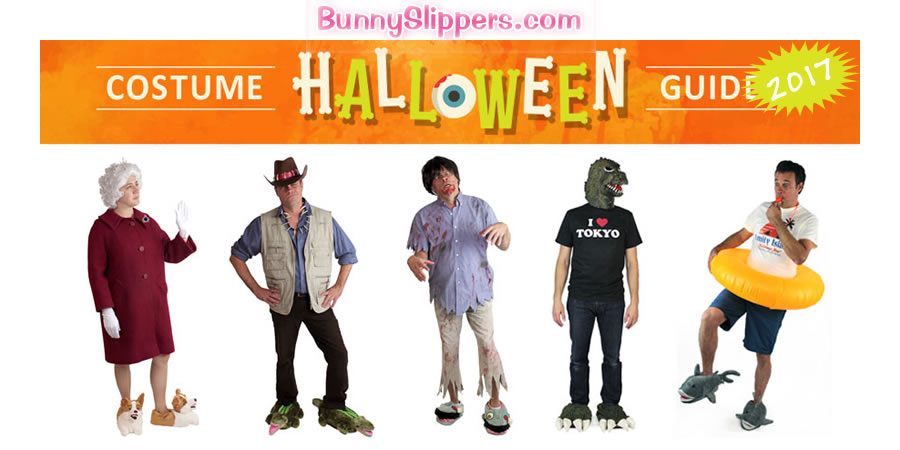 Halloween is only a few weeks away and NOW is the time to get your costume together. What are your plans for the holiday? Do you have a party or two lined up or maybe it's taking the kids out trick 'r treating? You'll definitely want to check out our Halloween Costume Guide for great ideas that are fast, easy, and affordable. New for 2017 are Queen Elizabeth, Crocodile Dundee, and Zombie Attack.
Starting with our Corgi Slippers, add a jewel-toned wool coat, a sparkly brooch for flair, a white wig, and of course, a crown! Finish the look with some white gloves, and a formal wave.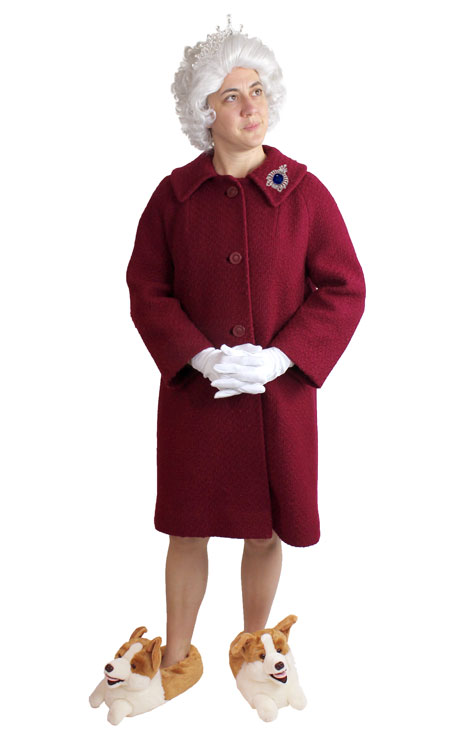 ---
Putting our Alligator Slippers to work as the foundation, find a denim shirt, a vest, and pants suitable for wrestling down a few crocs in the swamp. Add an animal-tooth necklace, and top it all off with an outback-style hat.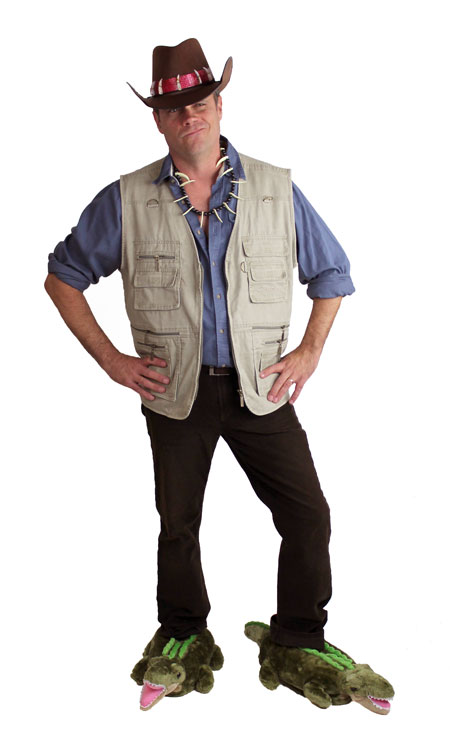 ---
Using our Blue Zombie Slippers, take a pair of pants and a shirt and tatter them up as in the picture. Liberally apply some fake blood and real mud all over… the messier the better. Don a choppy 'messy' wig and a blank stare. Final step is to perfect your "Braaaaaiiiiins!" snarl.