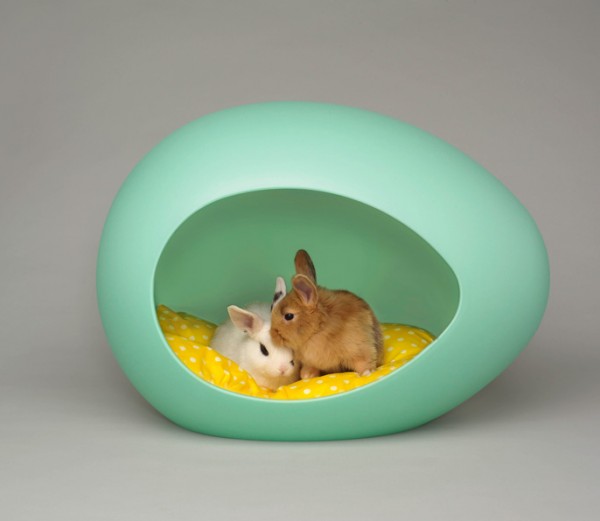 "I am very little. Careful! Don't step on me. You never have to walk me. I don't bark. I don't ask for much, but just because your shoe box says Jimmy Choo doesn't mean I want to sleep in it."
So reads the copy for the pEi Petite – a small round egg for your pet rabbit to sleep in. Inspired by a doodle of a happy cat emerging from an egg, pEi Pods are meant to imitate the cave-like sanctuaries animals love without disturbing the feng shui of their human's living space.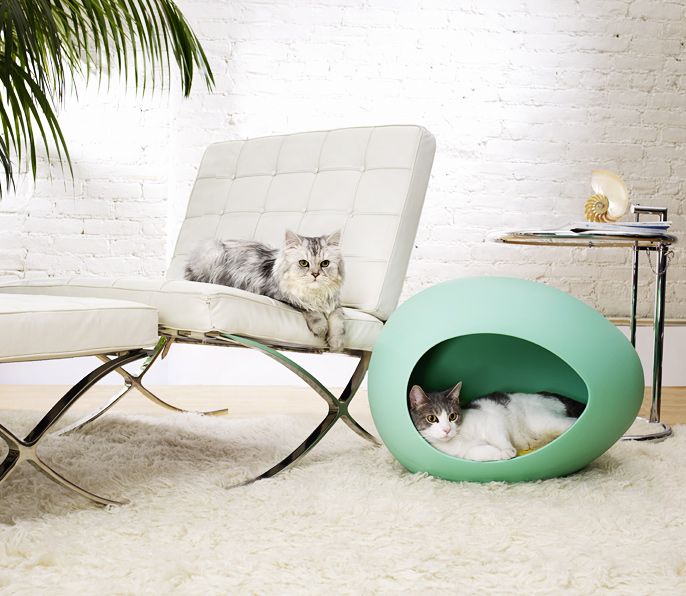 What do you think? Are these animal beds purrrfect, or over the top? Let us know in the comments.
Like our slippers? Follow us on Facebook!
Questions? Complaints? Tips? Contact us: sarah [at] venderagroup.com