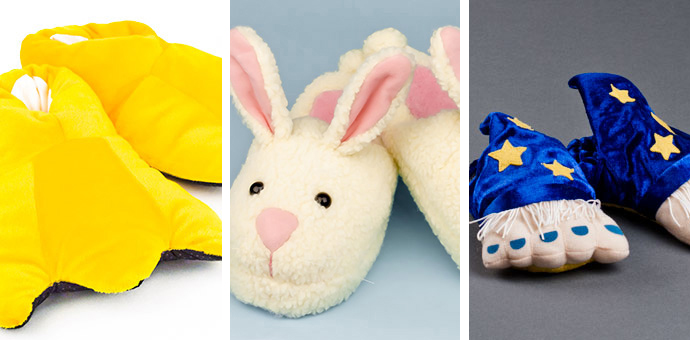 Getting your baby used to proper footwear is a crucial part of every toddler's growing up, so right now we'll bring you a few of our top toddler slippers to help you along the way. Check them out below.
Toddler Bunny Slippers
What better way to kick off the list than with a pair of classic bunny slippers, toddler edition? These work like a charm for just about anyone, and that includes babies.
Toddler Duck Feet Slippers
Turn your baby into a ducky with a set of signature duck feet! Not only do they look cute, but they're also comfy, quality-built and most importantly – safe.
Toddler Grizzly Bear Slippers
You'll hear your baby roar in these! Make your toddler a fighter from day one, get it equipped with grizzly bear slippers!
Get Toddler Grizzly Bear Slippers
Toddler Wizard Feet Slippers
They don't say that babies bring magic to our lives for nothing. So you might as well get your toddler a pair of wizard feet to match that magic, right?