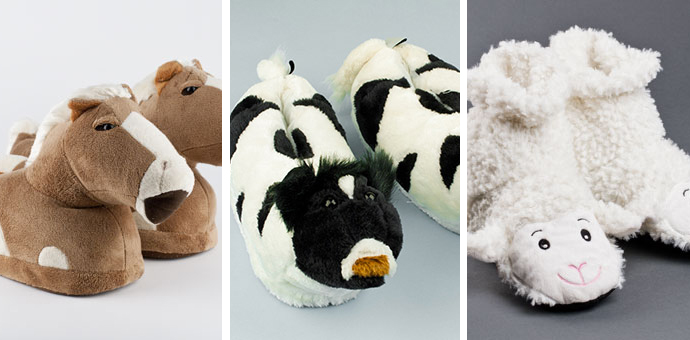 Are you thinking about hitting the countryside a bit this spring? If so, you better get there well prepared, and that means equip yourself with adequate slippers ASAP. We don't intend on letting you down on this one, so take a look at some of the best countryside slippers the web has to offer.
Cow Slippers
When you think countryside, cows are likely to be among the first dwellers to pop up. Therefore, we'll kick off this week's feature with none-other than a pair of classy cows. Aren't these adorable?
Sheep Slippers
If you happen to be in need of slippers to keep your feet extra warm, look no further, as this pair of sheep slippers is bound to kick up the heat department a notch. Plus they look really cute.
Horse Slippers
What better way to hit the countryside than with a horse? If you happen to have a fear of riding, you can get a pair of signature horse slippers like a true king of the ranch.
Sheep Dog Slippers
Finally, no farm is complete without a sheep dog to watch it over. And the guy we have in store is the cutest of them all.