Here at H2P, we're big fans of what we've coined 'Hop Art'. In previous posts we've explored the use of the iconic leporidae figure — the long ears, the big teeth, the small, onyx eyes — in tattoos, t-shirts, and enormous, mountain-top installations.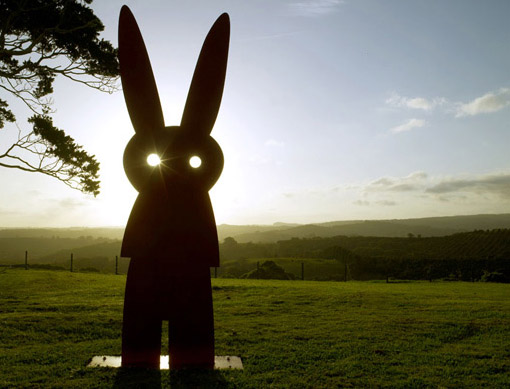 In this post, we'd like to introduce the work of Australian sculptor and fabricator Peter McLisky. His bonsai bookracks and spotted side tables are enough to make a modernist homeowner drool, but what got us binkying were his metallic rabbit sculptures.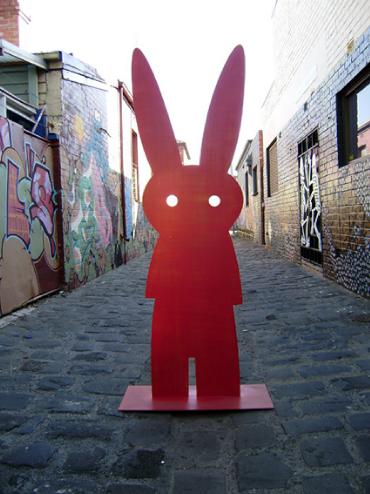 These laser-cut steel sculptures come in sizes ranging from about 8 inches to 9 feet tall, which lend them a certain flexibility; they can be displayed anywhere from an office desktop to your back yard.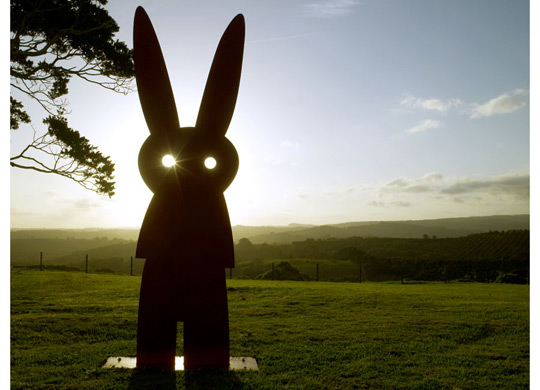 The sculptures come rusted, black or with hand-colored lace designs, but what really gives the sculptures character is the six poses there are to choose from.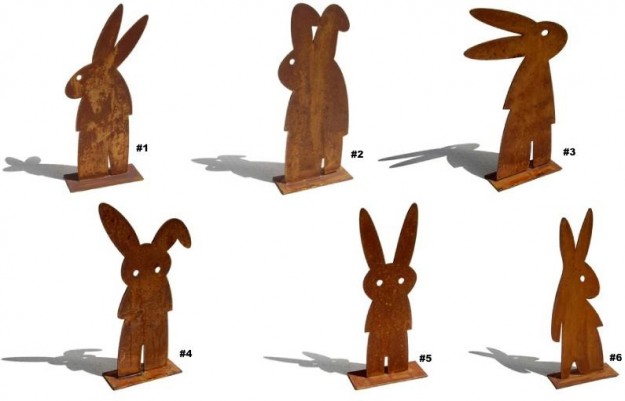 Fellow Aussie, architect Sharon Fraser, chose a red bunny with both ears sticking straight up to guard her monochromatic home.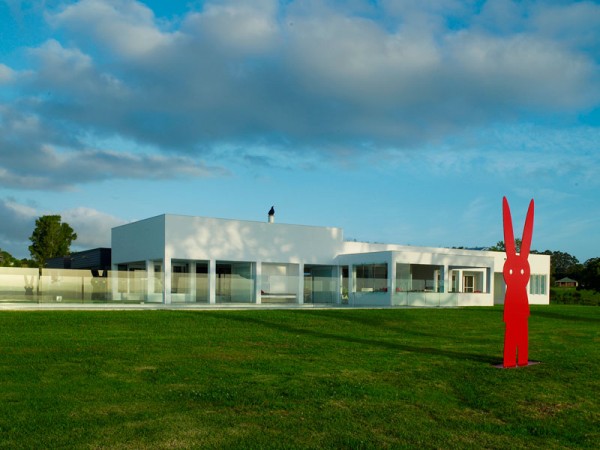 We personally prefer the laid back demeanor of rabbit number two, or maybe the cool confidence of the sixth variant.
Which is your favorite? Let us know in the comments!
Like our slippers? Follow us on Facebook!
Questions? Complaints? Tips? Contact us: sarah [at] venderagroup.com