BunnySlippers.com has created a unique and creative DIY Halloween costume guide for your enjoyment. And within our halloween costume guide, we have two bear costumes that are sure to bring a smile to your face and warmth to your paws. We have the tools you need to effectively recreate a Smokey the Bear costume, a Polar Bear costume, and more specifically, the Coca Cola Polar Bear costume!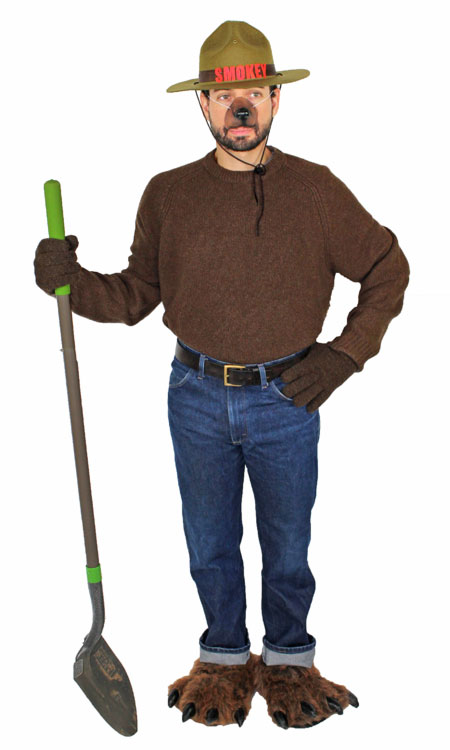 With our Grizzly Bear Paw Slippers you're well on your way to bringing this Smokey the Bear Costume to life! A pair of blue jeans, a brown sweater and a ranger cap complete the look. Our model is wearing a costume snout which you can find online or at any costume shop near you. Carry around a shovel for the added effect! Encountering a grizzly has never been so comfy! Grab a pair of our Grizzly Bear Paws today and be Smokey the Bear tomorrow!
---
Polar Bear Costume or Coca Cola Polar Bear Costume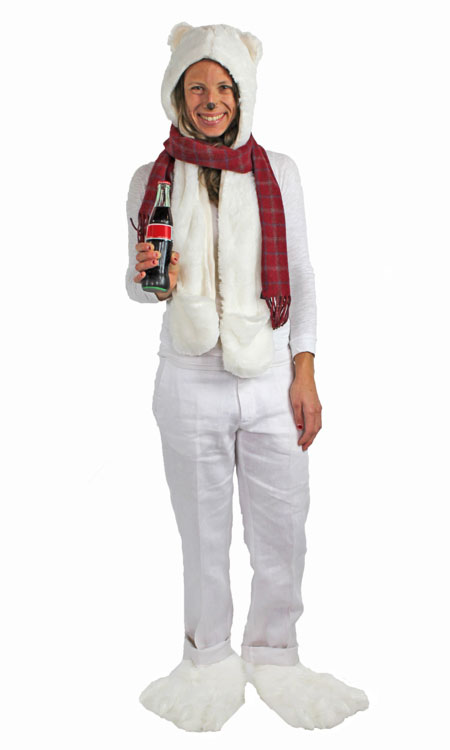 Creating a fun Polar Bear costume is simple! Start with our Polar Bear Paw slippers. Add some white pants and a long-sleeved white shirt. Paint your little snout black and top it off with our Polar Bear Hooded scarf. You'll be the toastiest costume wearer around! This polar bear costume can easily transform into the Coca Cola Polar Bear by adding a red scarf and a bottle of cola! No matter which direction you choose, this DIY halloween costume is cozy and easy! A Polar Bear Costume is a sure way to stay warm this Halloween!
---
With our how-to guide, you can create any Bear Costume that suits your fancy. We have Black Bear Paws too, if you'd prefer to go that route. No matter which DIY Halloween costume grabs your attention, you can't go wrong with a warm, cozy and creative Bear Costume!