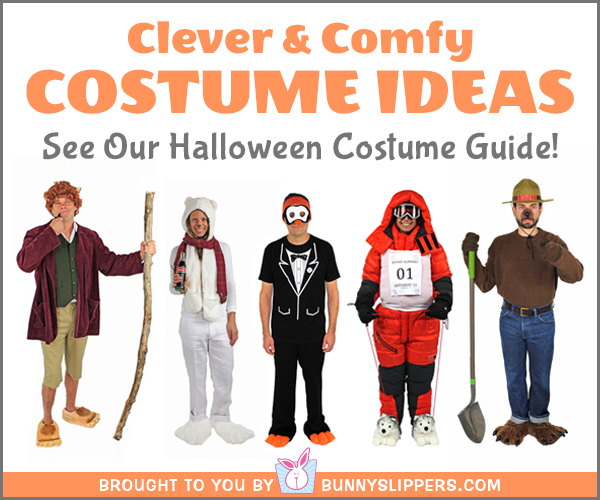 Halloween can sneak up on the best of us. Don't get caught off guard this year! BunnySlippers.com has created a handy guide to help you find easy, DIY Halloween costumes. From beloved characters to quirky creatures, we have a great list of ideas you're sure to love. Read on for a few of our favorite easy Halloween costumes!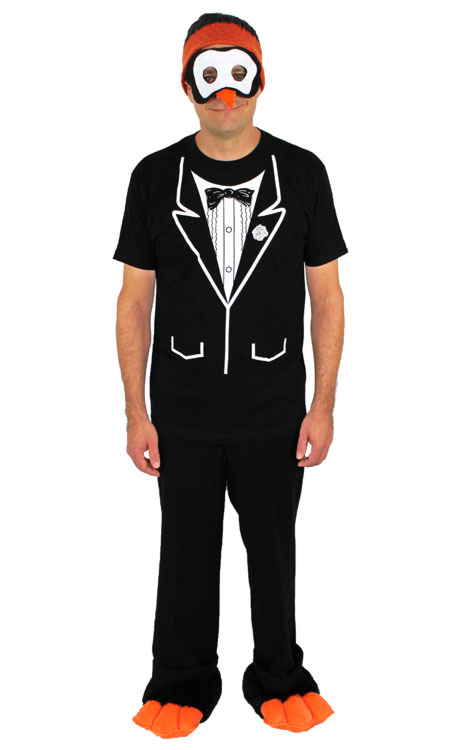 With a pair of our Penguin Feet Slippers, some black pants, and this Tuxedo Tee from our friends at Found Item Clothing, you're on your way to being the best dressed penguin in town. Top it off with a black beanie and a penguin mask and the night is yours! We made our mask from felt, but your can easily buy blank costume masks at a craft store and make it yourself!
---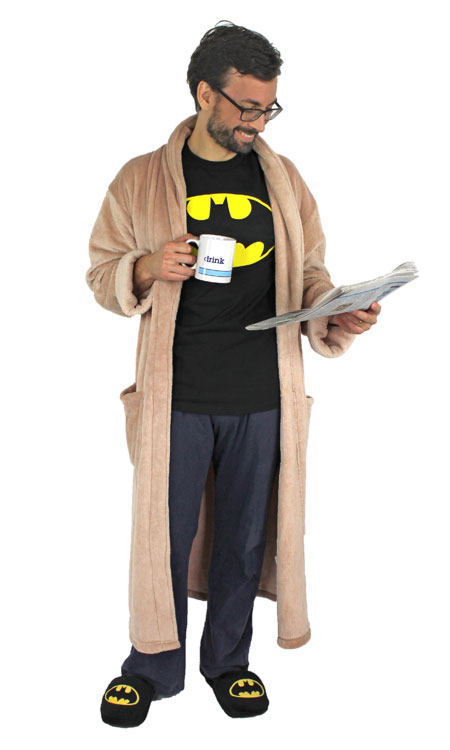 A creative last minute halloween costume is this lounging Superhero costume! Simply grab a pair of our Batman slippers, a Batman T-Shirt, and you're almost done. Add anything accents that you think would make this costume unique to you. A bathrobe, a newspaper, a pipe, a donut, the options are endless!
---
Our guide is full of last minute Halloween Costumes, but you won't wait that long, will you? These easy costume ideas can come to life as fast as you can say "Trick or Treat?"