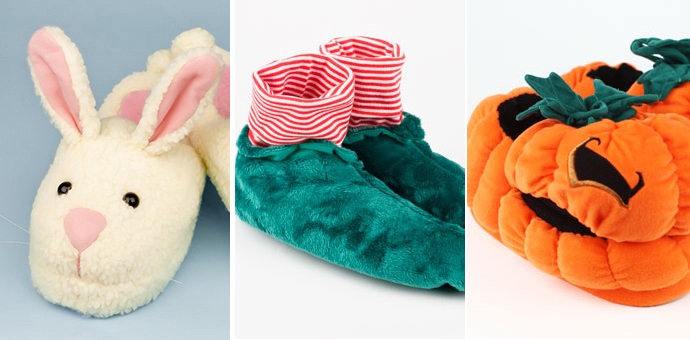 For this week's feature, we've decided to delve into the cheerful world of holidays and present you with our favorite picks of slippers for festive occasions. Whether it's Christmas, Halloween or even the 4th of July, we've got the flip-flop goods you need, so make sure to scroll on for more.
Halloween Orange Pumpkin Slippers
Kicking it off on a spooky note, these Orange Pumpkin slippers come as the perfect set of Halloween slippers. Being creative is what October 31 is all about, so wearing a pair of Jack-O-Lanterns on your tootsies is perhaps the ultimate holiday fashion choice.
New Year's Elf Slippers
Making your Christmas ever so merry, Elf slippers are the perfect choice for a pleasant Christmas evening with your family. One hundred percent authentic, these neat flip-flops are bound to cheer up your house like no slipper before.
Independence Day Eagle Slippers
Representing the US independence, strength and unity, the bald eagle encompasses our country's global impact, making this pair of eagle slippers the ultimate footwear for the 4th of July celebration.
Easter Bunny Slippers
You saw this one coming, now didn't you? You're at BunnySlippers.com, so a pair of genuine classic bunny slippers is our ultimate holiday gift and a definite footwear choice for Easter time. Get them now for a fresh dose of pure bunny cheer!
So that about wraps this one up, hopefully you'll keep us in mind when time comes for some holiday slippers shopping, make sure to drop by next week for another selection of cool themed slippers!