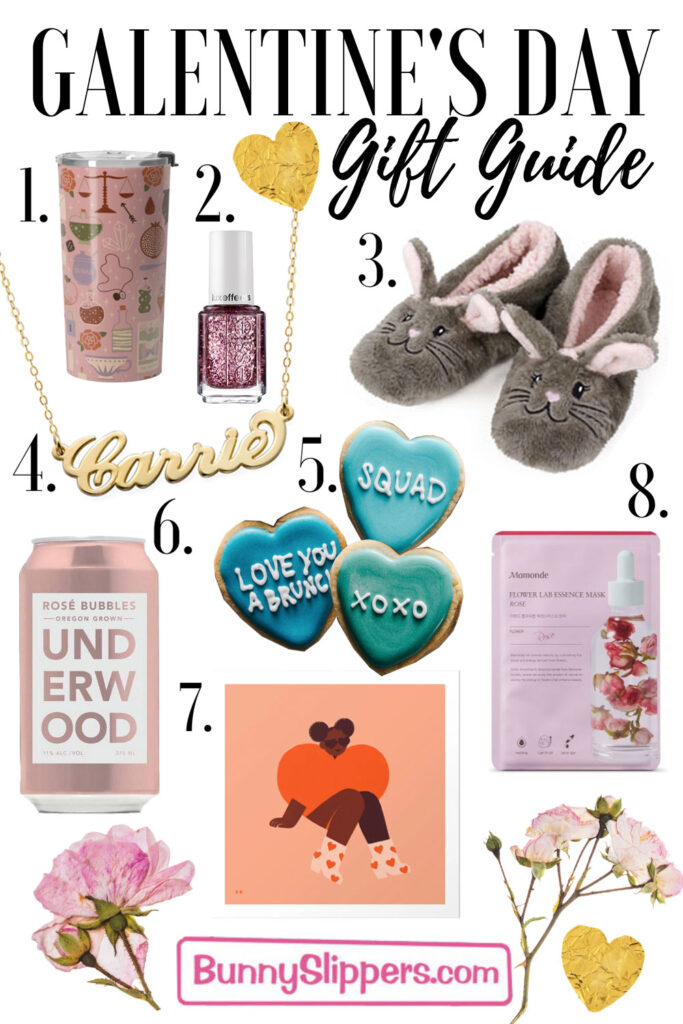 February 13th is Galentine's Day… the day to celebrate your ride-or-die gal pals! We've put together this fun and handy guide to help you proclaim your love for your BFFs.
Love Potion Mug: Adorned with hearts, flowers, crystals, and cauldrons, this travel mug is perfect for your most magical gal pal!
Nail Polish: Something sparkly and pink will do the trick!
Snuggle Bunny Sock Slippers: These soft and fluffy sock slippers are an adorable gift for an animal lover (or that friend who's always a little cold!). We also love these Sloths, Zebras, Foxes, and Dogs!
Personalized Necklace: She'll treasure this gift forever!
DIY Conversation Heart Sugar Cookies: This is a fun twist on the classic conversation hearts. Best of all, you can make them extra fun with some inside jokes!
Bubbly Rosé: Rosé. Bubbles. That is all.
Art Print: We love this cheery Valentine's day print you can order in several sizes!
Floral Face Mask: Give her a li'l spa experience with a fresh new face mask!