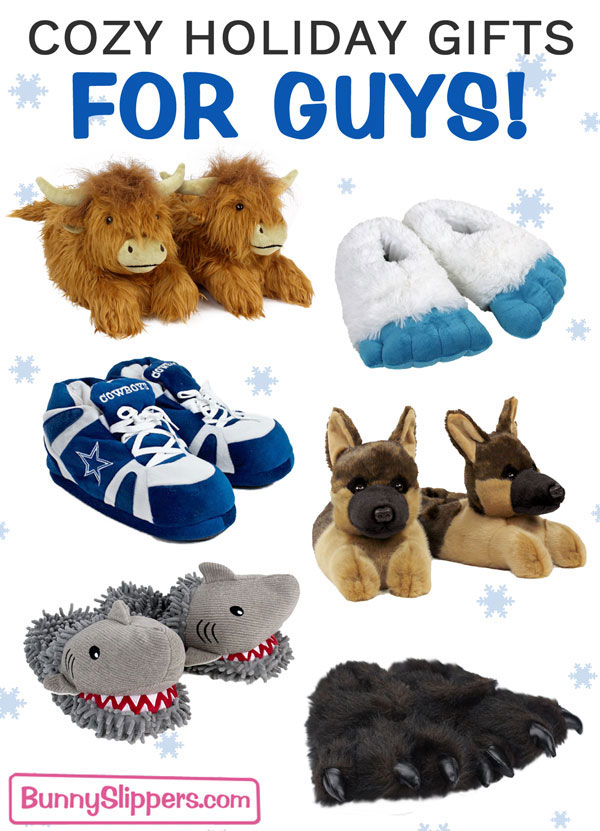 This holiday season, are you shopping for a brother, son, husband, or dad? Here are some of our most fun and cozy picks for all the dudes on your list!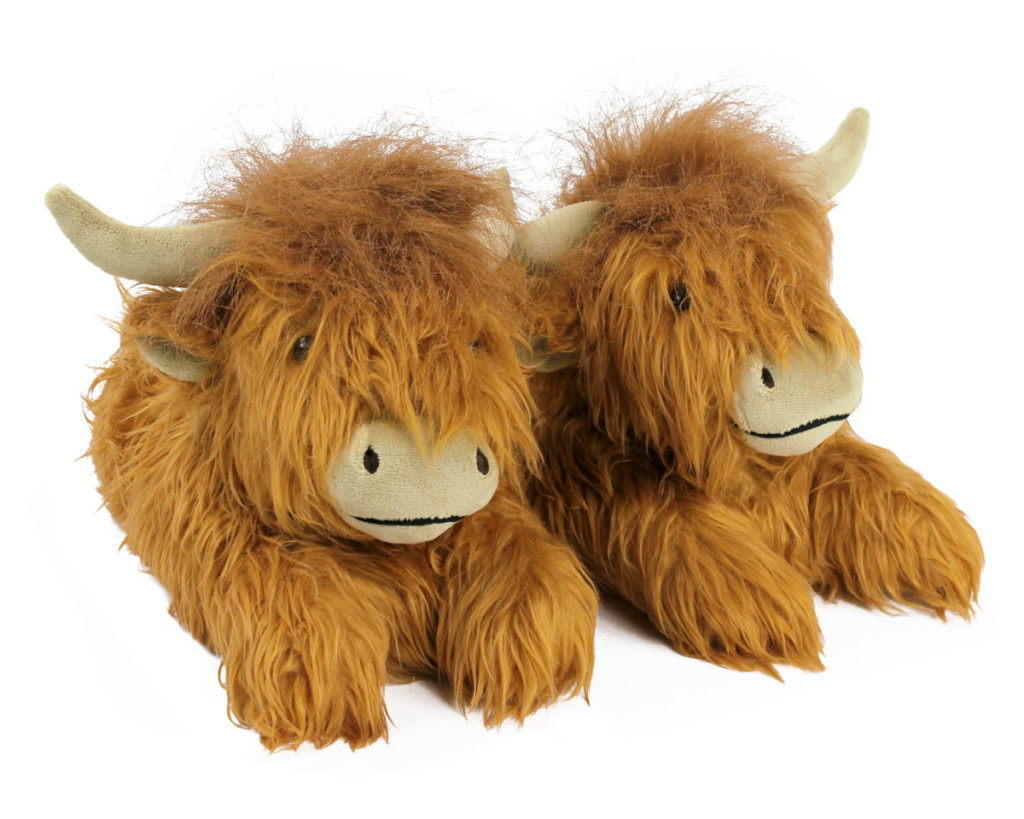 Highland Cattle Slippers: Are you shopping for the man who has everything? Well, we bet he doesn't have a pair of Highland Cattle Slippers, because these are the first ones in existence! These delightfully shaggy slippers are great for Scots, wannabe Scots, or anybody who wants to think of the chilly Scottish moors while staying cozy at home.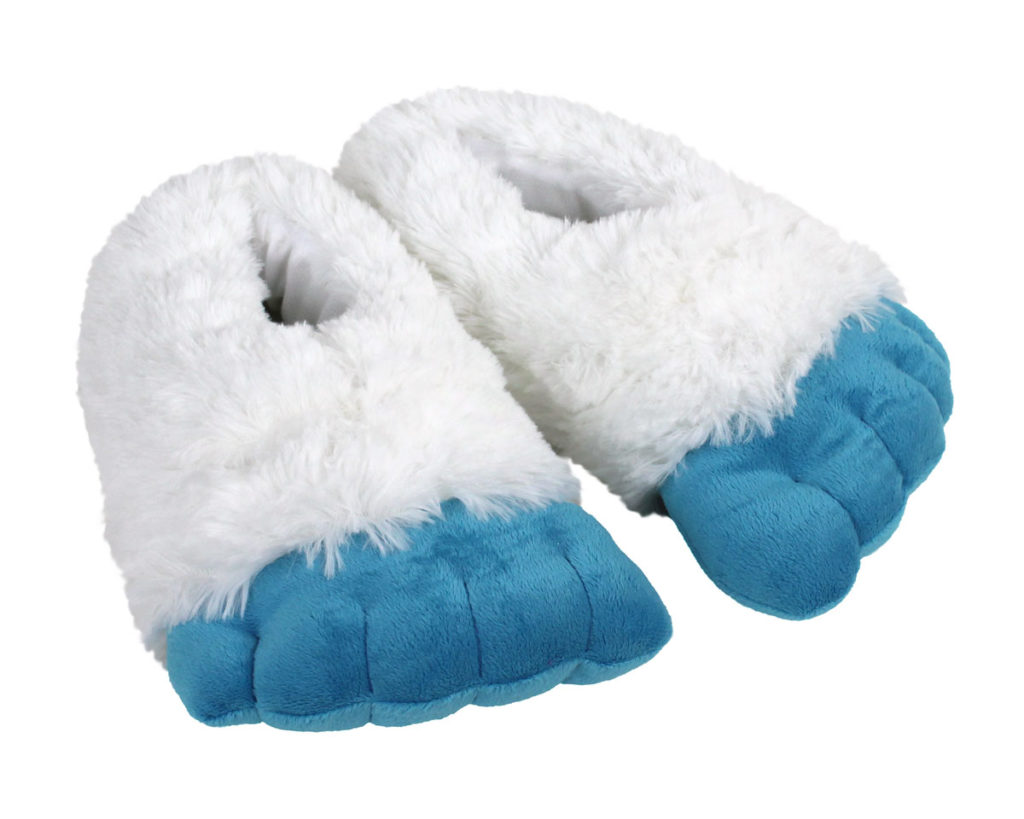 Abominable Snowman Yeti Feet Slippers: Don't let the blue toes fool ya…these slippers are warm and cozy! These larger than life monster feet will keep him LOLing!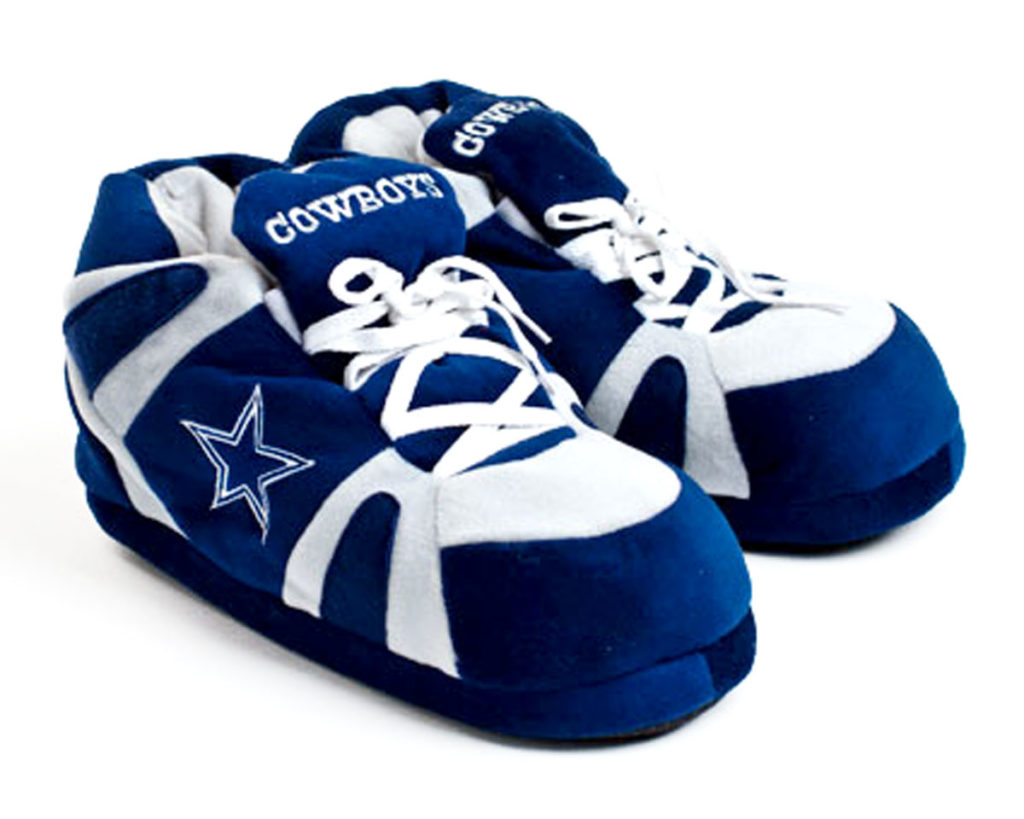 Dallas Cowboys Slippers: For the sports fan, treat him to a pair of these overstuffed lace-up slippers! He can rep his favorite team from the couch, during the big game… Cowboys not his team? Check out our entire selection of sports slippers!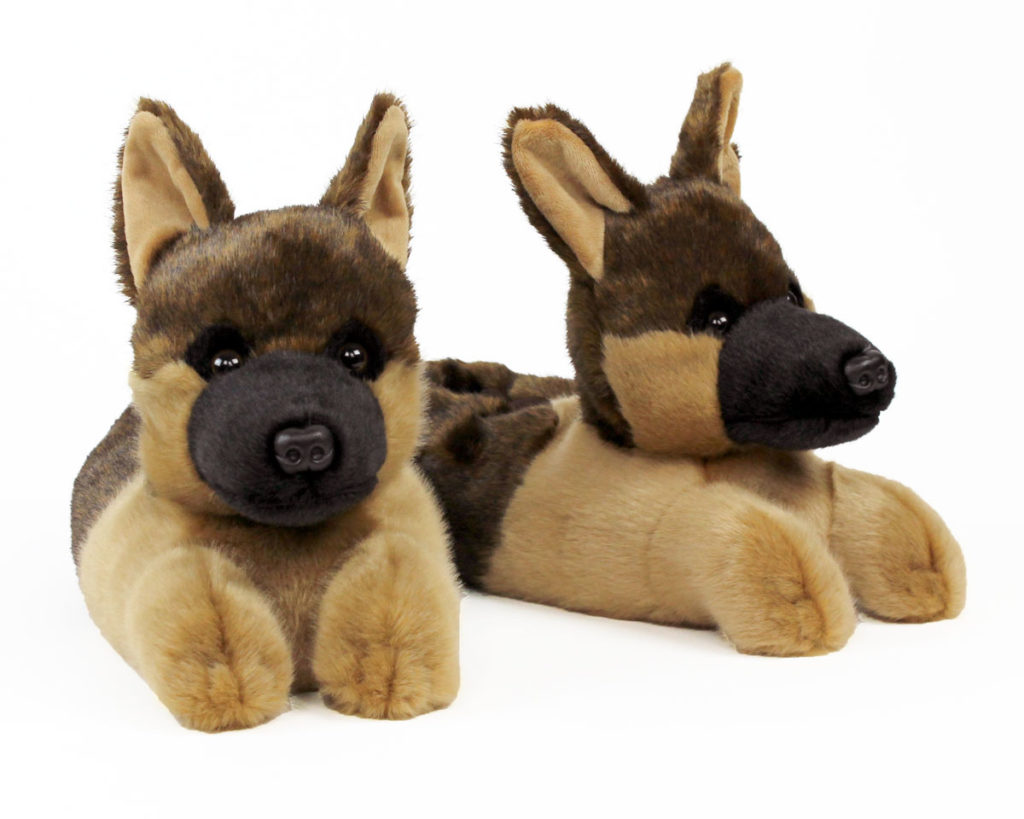 German Shepherd Slippers: If you're shopping for a dog person, he'll love these adorable guard dogs! All the cuteness and fuzziness of a German Shepherd, minimal care and feeding required. And best of all, they don't bite!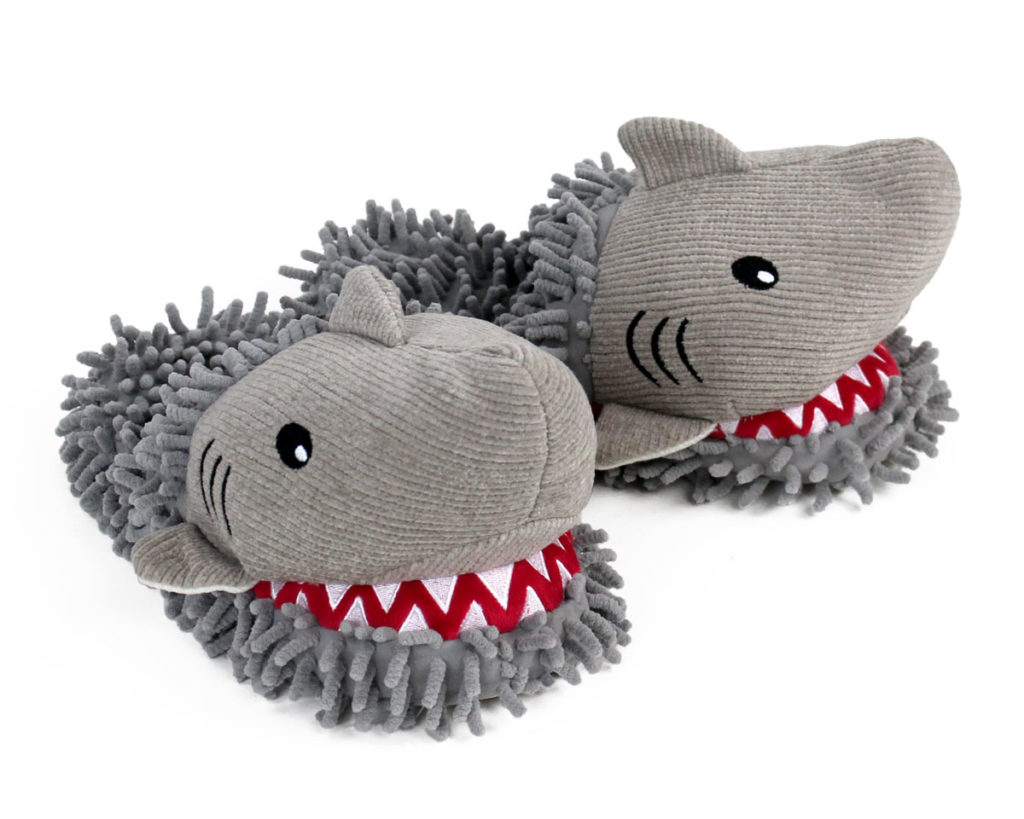 Fuzzy Shark Slippers: Chomp! These sharks show off their fearsome teeth, but are actually quite soft and cozy! The extra textured fabric on the footbeds gives tired feet a massage.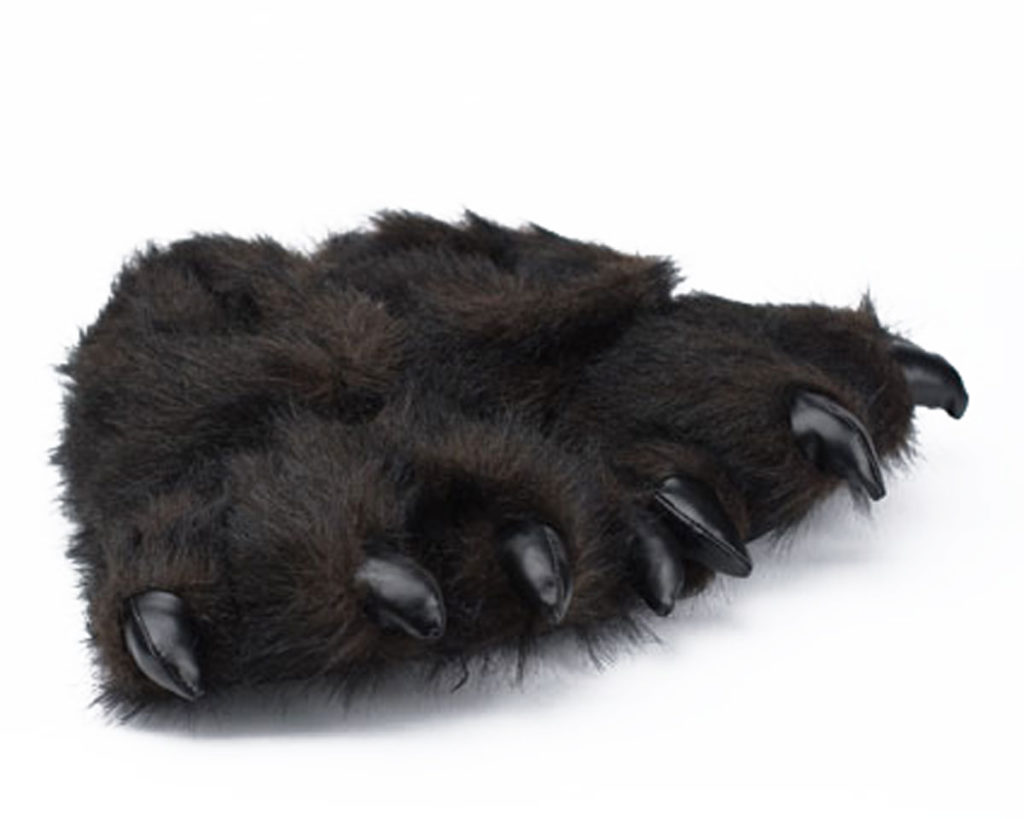 Black Bear Paw Slippers: These large fuzzy bear paws are perfect for hibernation season, and will give him a laugh every time he puts them on. Caution: may scare household pets!