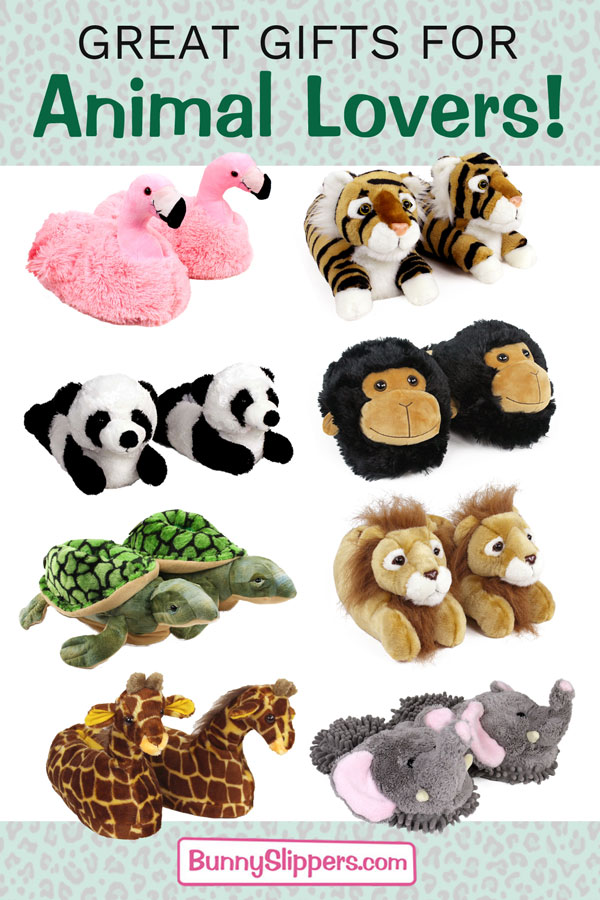 Is there someone on your holiday shopping list who binge watches Planet Earth, and dreams of going on safari? Or maybe they just really really really like to watch Panda videos? Whether their safaris are IRL or virtual…the slipper version of their favorite wild animal is sure to make them grin! And you're in luck–we've got the world's best menagerie of wild animal slippers!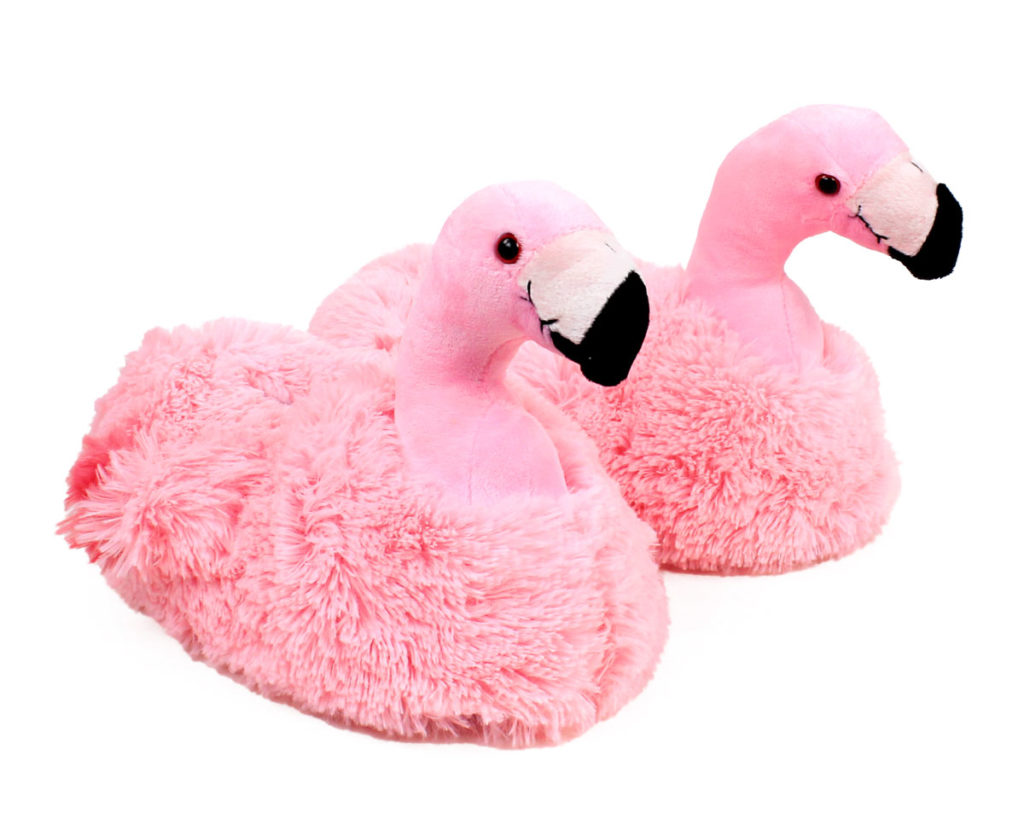 Pink Flamingo Slippers: These hot pink beauties are an adorably cozy tribute to our fabulously feathery friends!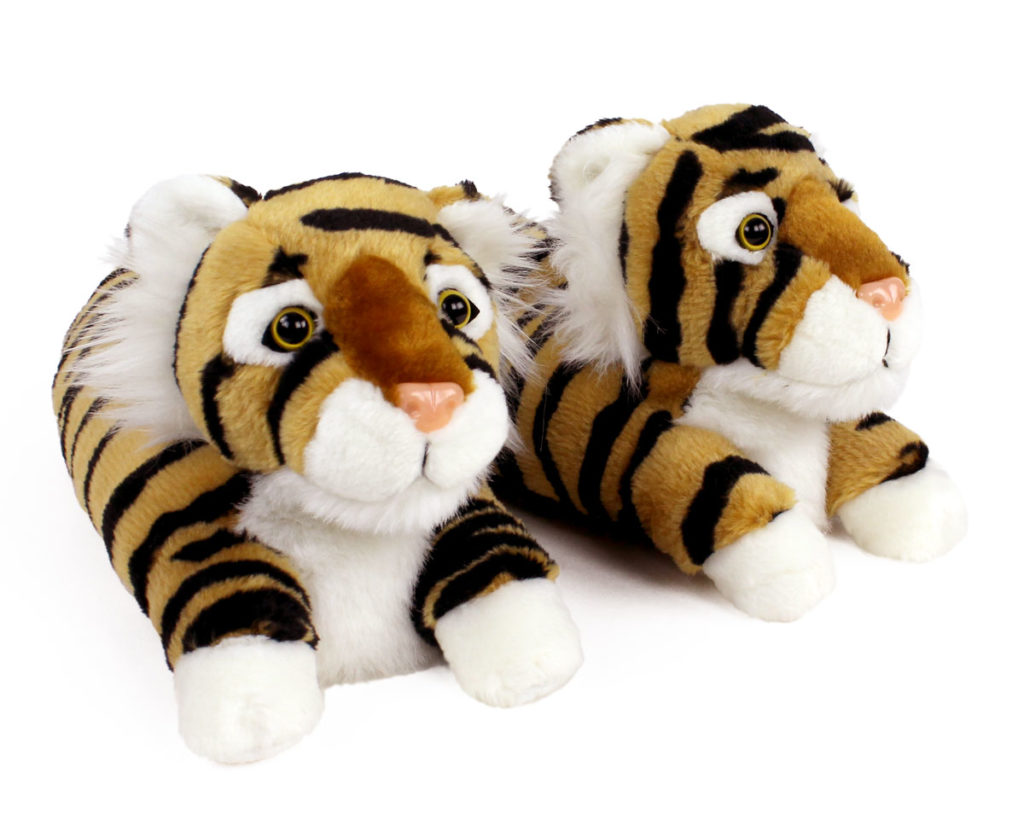 Tiger Slippers: These orange and black striped cats have extra fuzzy chins you'll want to scratch! Cuteness! (Not recommended with actual tigers).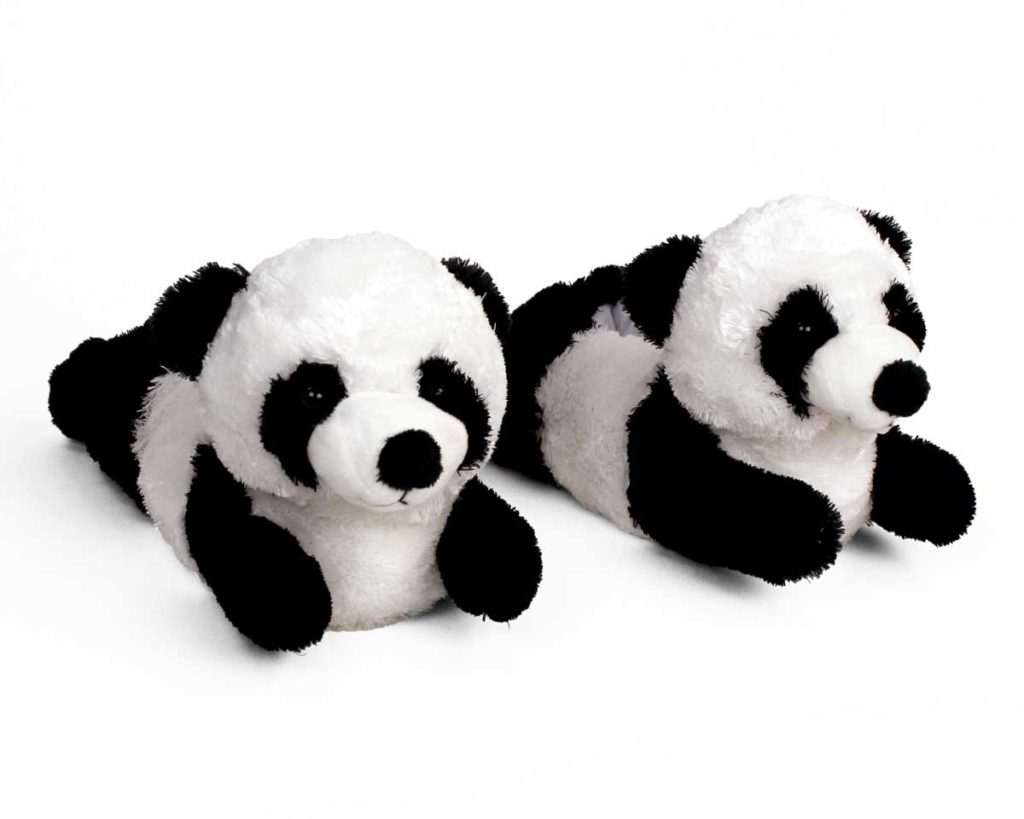 Panda Bear Slippers: What's black and white and cute and fuzzy and cozy all over? These slippers!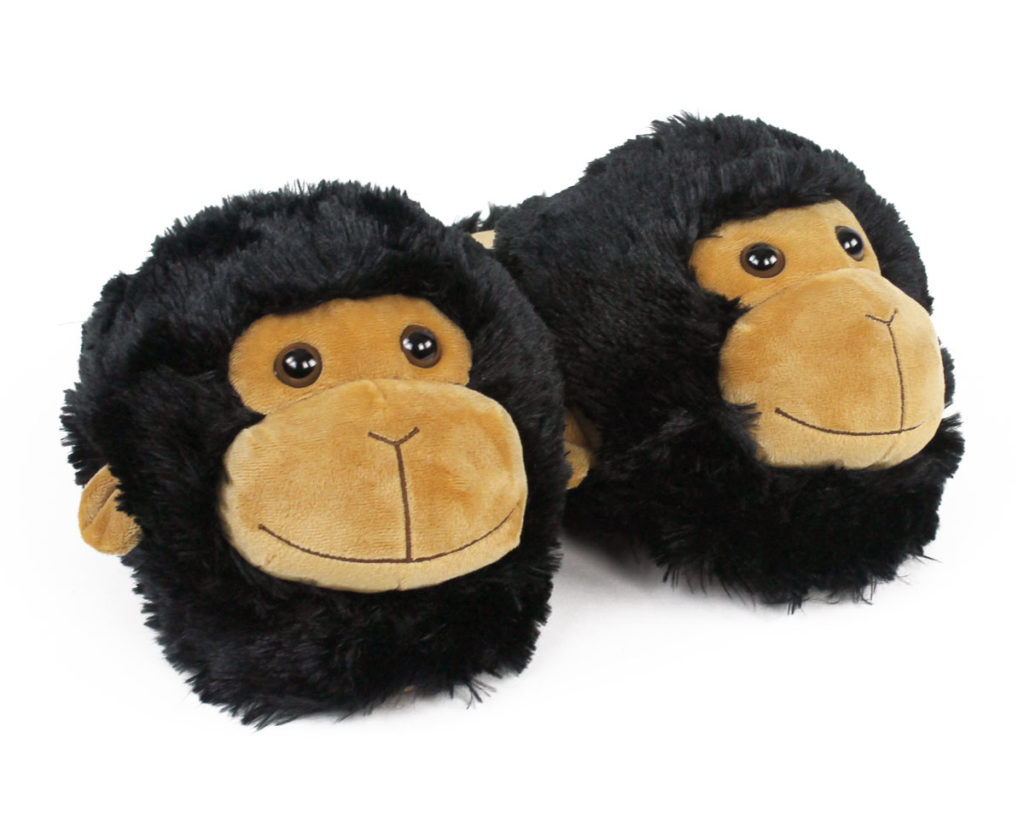 Fuzzy Monkey Slippers: These smiling little guys look super sweet and mayyyyyybe just a little bit mischievous!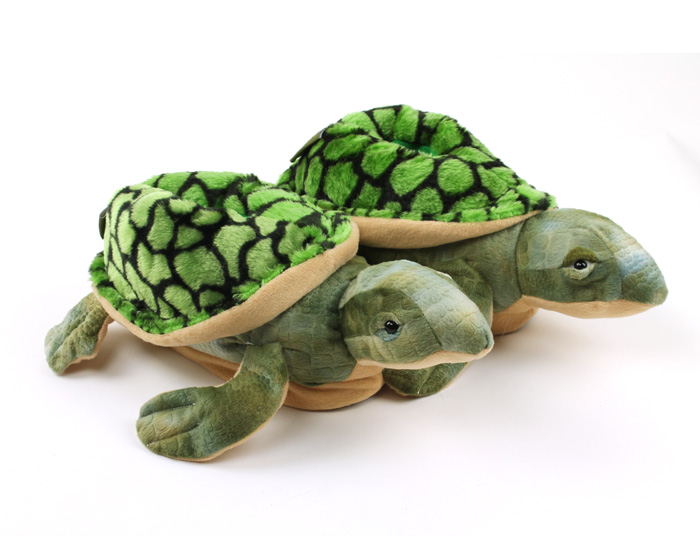 Turtle Slippers: Unlike the real thing, these shells are soft and cozy. However, just like the real thing, these turtles have flippers and very wise looking eyes.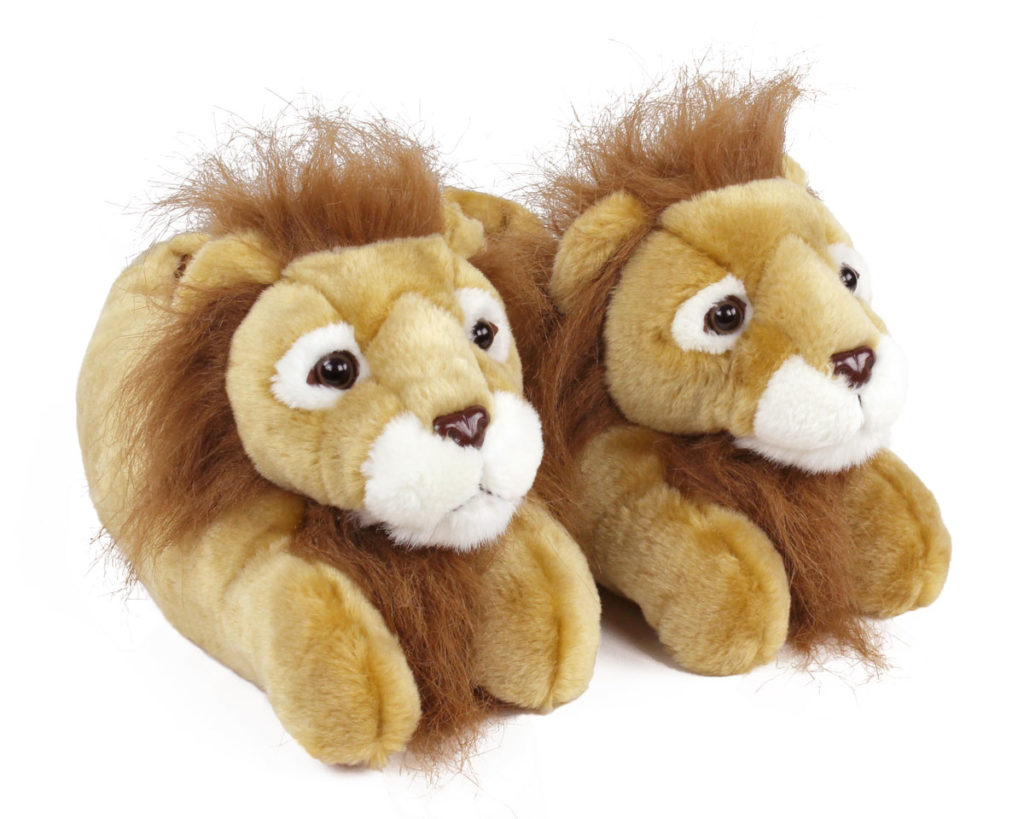 Lion Slippers: You'll feel like the king or queen of the jungle with these regal lions on your feet! Warning: they might challenge your house cats for alpha cat!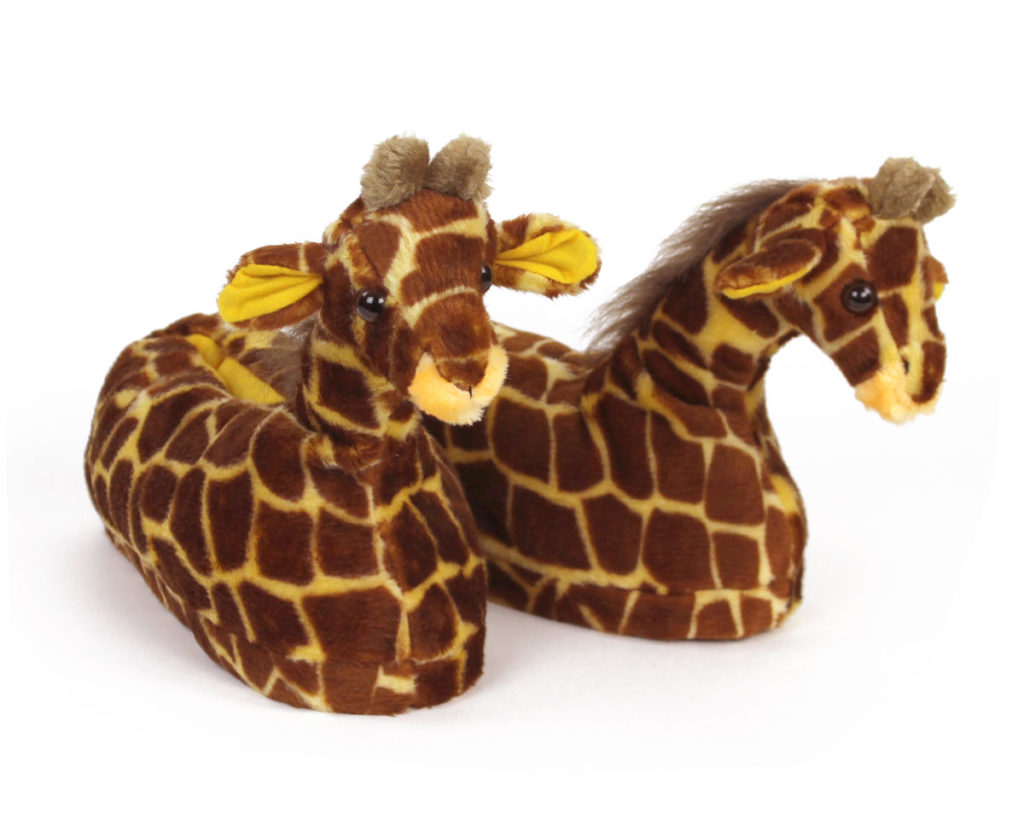 Giraffe Slippers: While they're a little bit shorter than actual giraffes, these slippers are just as cute! Made with fuzzy horns, ears, and manes, and spotted fur, don't be surprised if you catch them snacking on a leaf!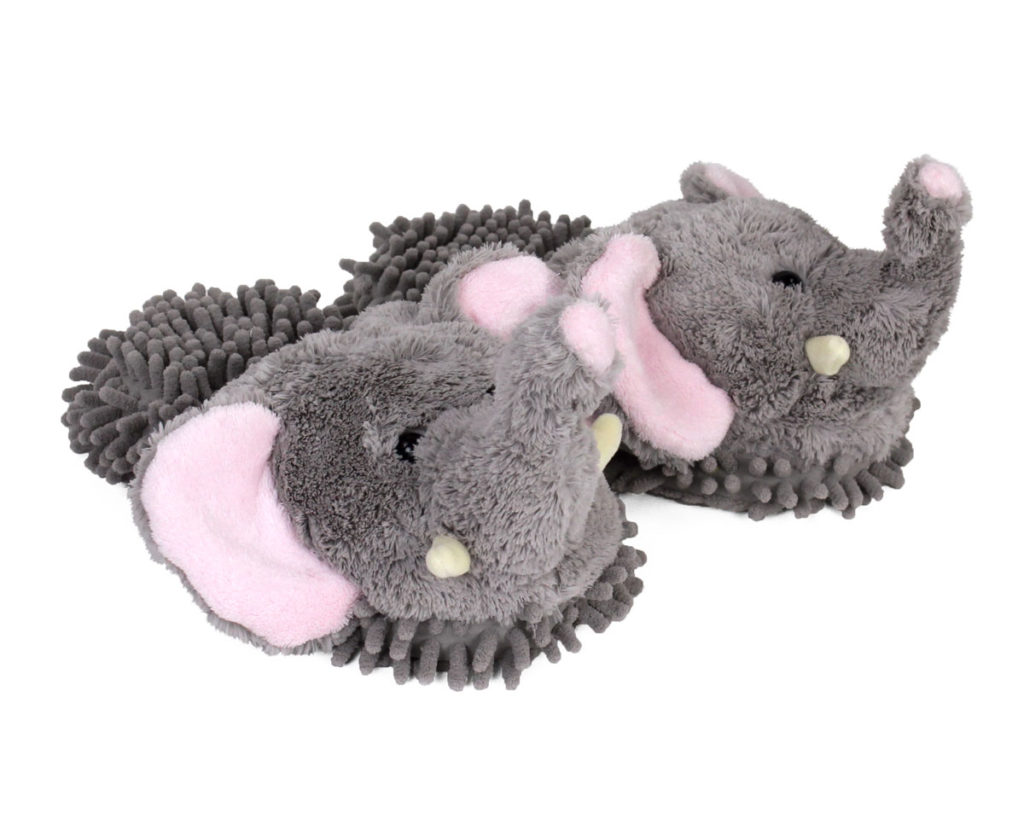 Fuzzy Elephant Slippers: Real elephants aren't exactly fuzzy… but using our patented fuzzifying technology, we've taken the cuteness of an elephant and the fuzziness of a slipper and combined them. Best of both worlds!
View our full collection of Animal Slippers here! Happy shopping!