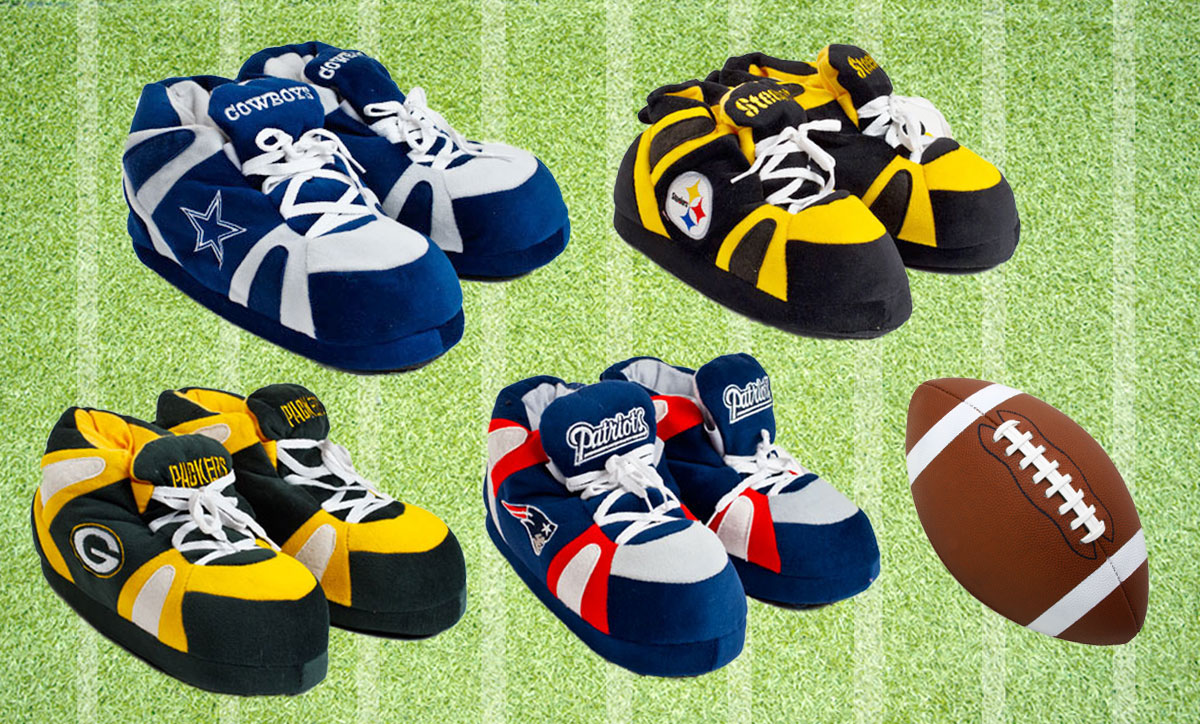 If you've got NFL fans in your life, you know how much they love to represent their favorite team!  They've got the jerseys, they've got the hats, now they need the slippers to make sure they're swagged out at all times.  This holiday season, give the gift of fandom that will last through football season and beyond…it'll be a real touchdown.  (Cheesy, we know!  But we couldn't help ourselves!)  Speaking of cheese…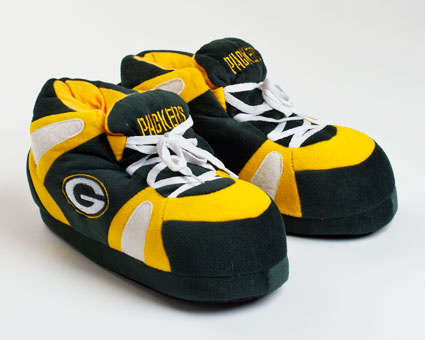 We know that Green Bay has some of the most dedicated fans in the whole NFL!  Show your Packer Pride head to toe, from the cheese hat on your head, to the comfy slippers on your feet.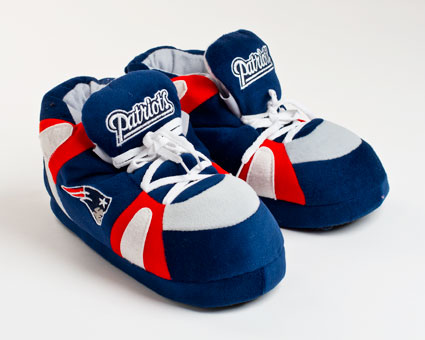 Now you can channel your inner Bill Belichick from the comfort of your own living room.  Go ahead–call a few plays from the couch!  These plush Patriots Slippers are a fun and comfy way to show your Patriot-ism.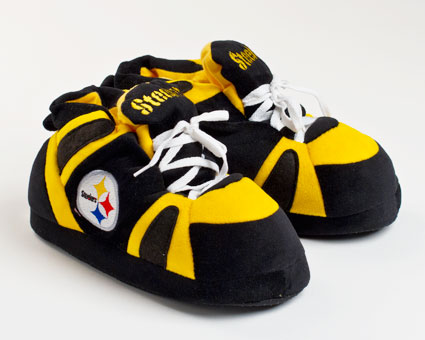 Hey Steeler Nation!  You'll feel like a six-time Super Bowl champ with your new plushy Steelers kicks.  Now all you gotta do is perfect that touchdown dance!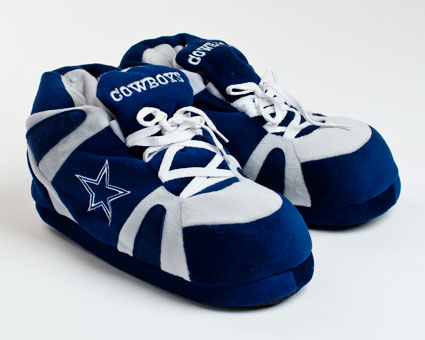 Calling all Cowboys fans from across the land!  We know that fans of America's Team are flung far and wide, but the thing they all have in common is that they NEED these slippers–the perfect way to show Cowboy pride, from Texas and beyond.
Check out these Football Slippers, and more!  Shop our selection of Sports Team Slippers.