To prepare you for our Halloween Costume Guide, we've decided to gather up a list of our favorite Monster Slippers! These spooky slippers are sure to put you in the Trick or Treat mood and prepare you for the best Halloween ever!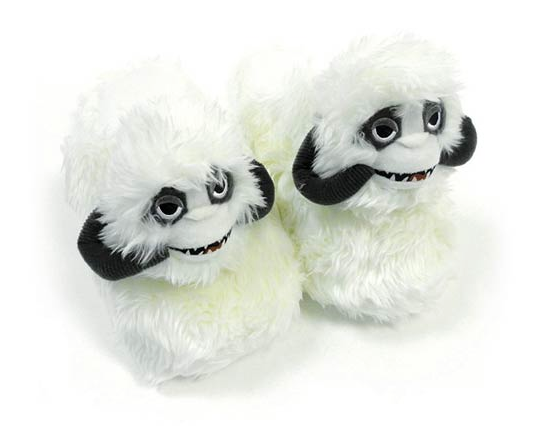 Straight from the hinterlands of Hoth, these Wampa slippers are sure to frighten everyone at your Halloween party! These carnivorous beasts have deadly tusks and aren't afraid to use them! If you truly want to channel the Wampa and help paint a picture of their monster-status, you can always paint some blood around their teeth…
---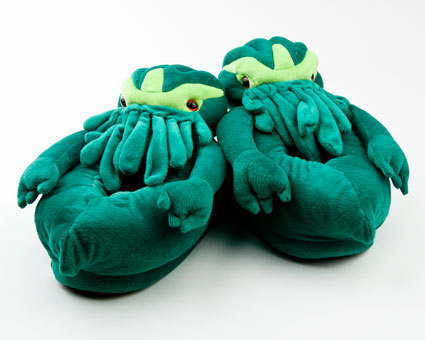 Perfect from Halloween, these Cthulhu slippers are super scary and ready to help you trick and treat this October. Part octopus, part man, and part dragon Cthulhu is truly a monstrous creature. But he can also be a creature of comfort and will keep your feet warm no matter what.
---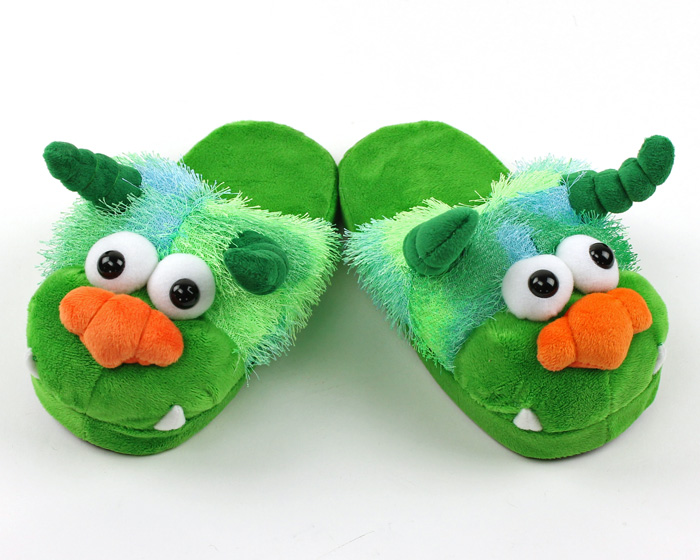 On a lighter note, we just love these googly-eyed Green Monster slippers for kids! These slip-on monsters are plush and comfy, but just a little bit scary. They may be smiling, but those razor sharp teeth show that they mean business! You'd better tell your little ones to keep their candy away from these monsters.
---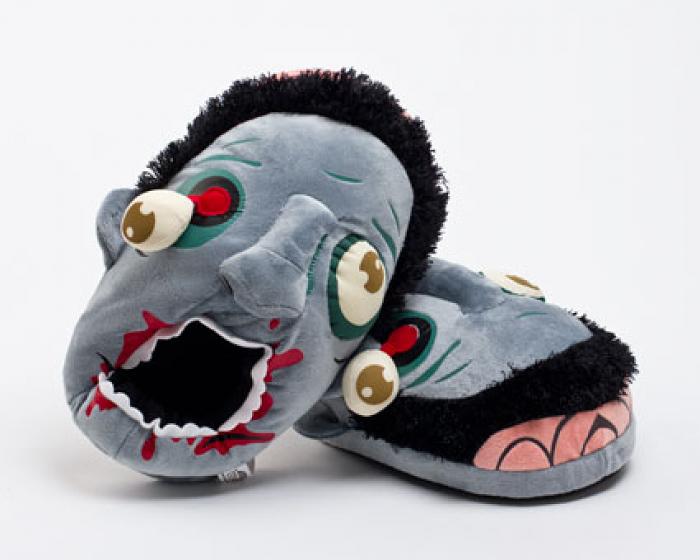 Nothing says monster or Halloween like the undead, and these Zombie Slippers are the perfect accessory. Dangling eyeballs, blood and brains all compliment these spooky slippers. Whether you're hiding them under someone's bed, or wearing them around the neighborhood, these Zombies are frightfully comfortable!
---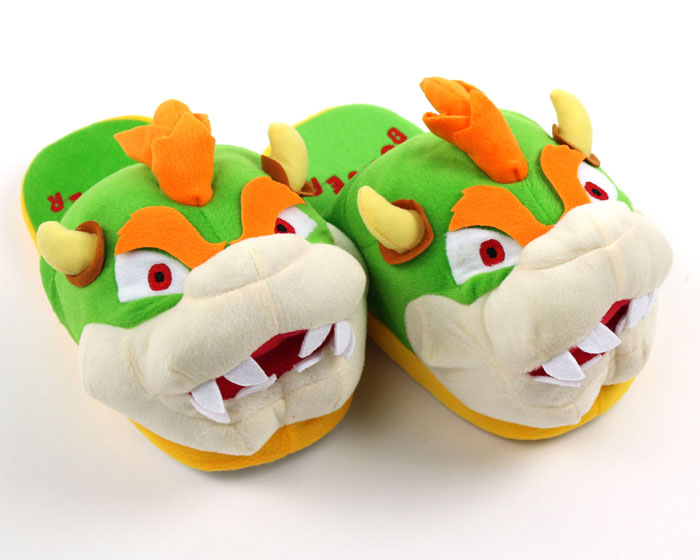 King of the Koopas, Bowser is a frightfully powerful monster. He kidnaps princesses and destroys kingdoms! Despite his bad reputation, these Bowser Slippers are scary cozy. Thickly padded and plush, Bowser will help you wreak havoc throughout your own kingdom this Halloween!
---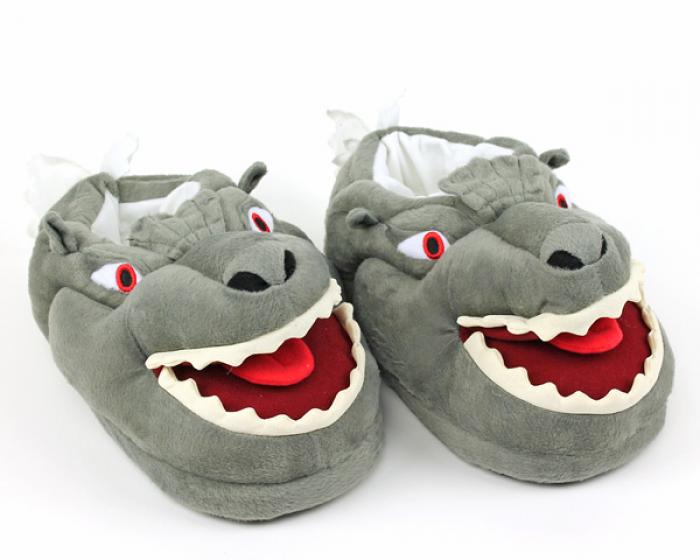 Maybe everyone's favorite monster, Godzilla is a household name. Make an impression this Halloween with these glow-in-the-dark Godzilla Slippers! Perfect for running around at night, Godzilla will illuminate your path to terror and help you spook up the holiday! Enveloping your whole foot, Godzilla will provide you with total comfort and support as you attempt to knock down skyscrapers.
---
Every Halloween needs a good Monster, and we hope you've found your new favorite here, at BunnySlippers.com!