You and your children love our slouch slippers. They're cute, fuzzy, and extra comfortable and cozy. And now, we're pleased to introduce new additions to our slouch slipper collection! Our newest designs include adorable lambs, chicks, horses, and more: take a look!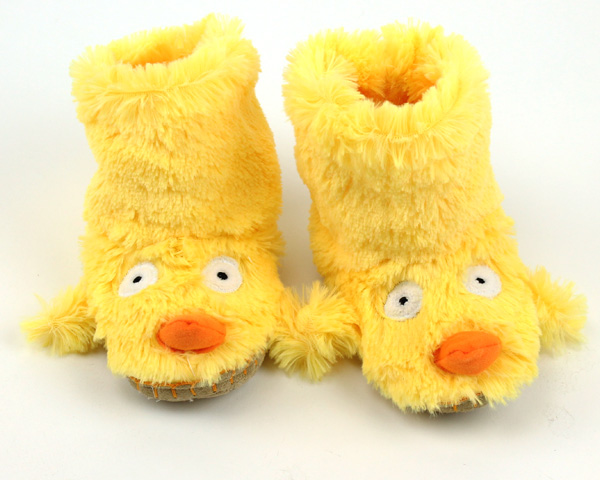 Kids Chick Slouch Slippers
The Chick Slouch Slippers are sure to brighten every day with their cheerful color and cute design. Your child will happily strut around the house in a pair of these!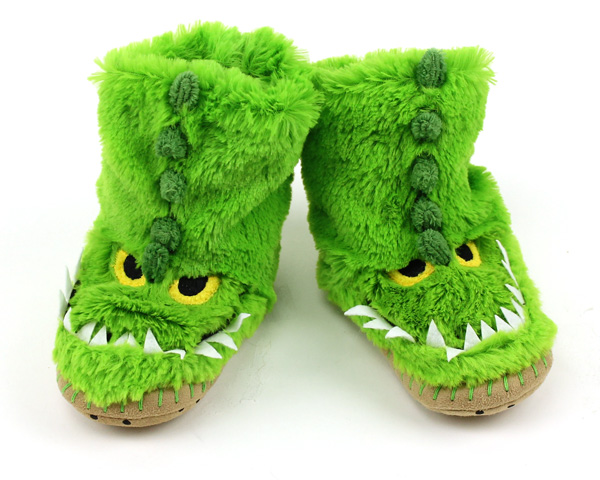 Kids Alligator Slouch Slippers
These adorable alligators won't chomp on your little one's toes! Instead, their feet will be cozy and warm, and fun to boot. They'll love every detail of these Alligator Slouch Slippers, right down to the "pointy" teeth.
Kids Lamb Slouch Slippers
Our Lamb Slouch Slippers are perfect for the little lamb in your family! Soft and cozy, these floppy-eared slippers will keep their feet warm in every season.
Kids Pig Slouch Slippers
Wrap up their little piggies in these adorable Pig Slouch Slippers! The soft, fuzzy material will make sure that your kid's feet will stay nice and warm, and the fun design is a bonus.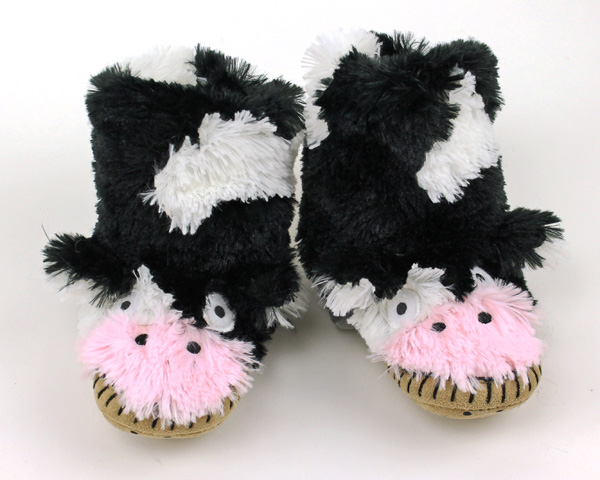 Kids Cow Slouch Slippers
If your little boy or girl is in the moo-d for something cozy, our Cow Slouch Slippers are sure to be a hit. Put a smile on their face and keep their feet warm at the same time!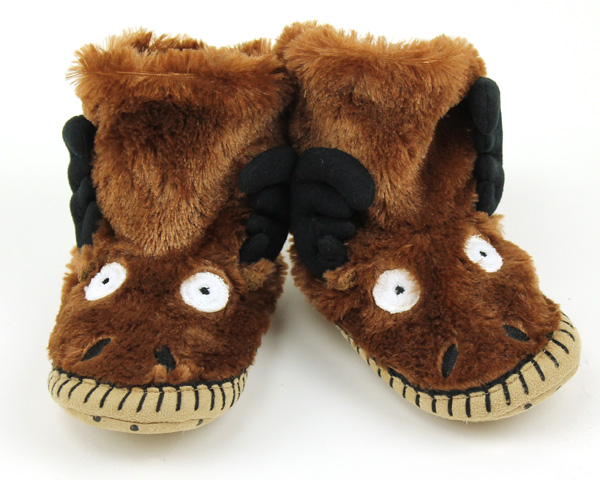 Kids Moose Slouch Slippers
Chilly evening? Save the day for your child with a pair of Moose Slouch Slippers. These adorable slippers provide warmth and comfort, as well as smiles!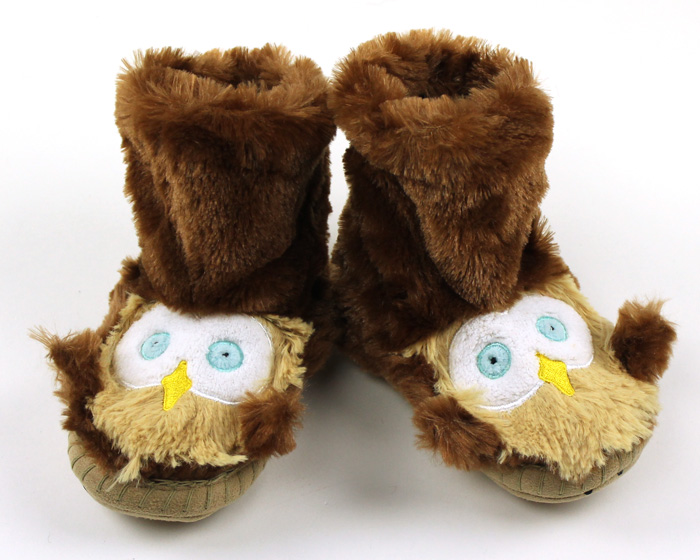 Kids Owl Slouch Slippers
The Owl Slouch Slippers are always a wise choice! Beautifully designed, these slippers feature little wings on the front, and total comfort for your little owlet's feet.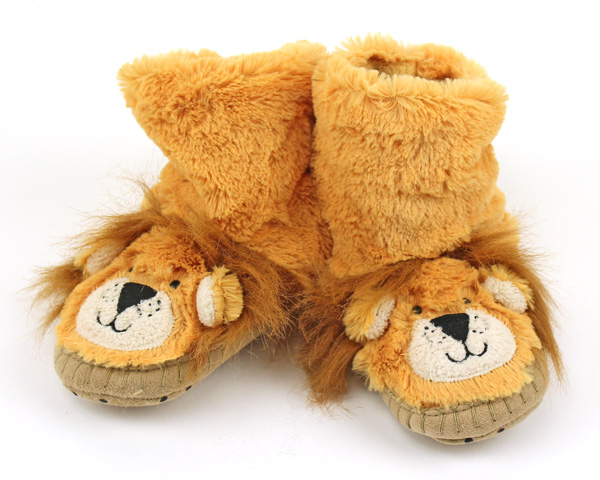 Kids Lion Slouch Slippers
Your cub will roar in delight when they put on our Lion Slouch Slippers. Not only are these slippers ridiculously cute, they're also sure to keep paws toasty warm!
Kids Horse Slouch Slippers
They won't say "neigh" to these irresistible Horse Slouch Slippers! Cowboys and cowgirls alike will love these precious slippers, with awesome details like a mane on the front.