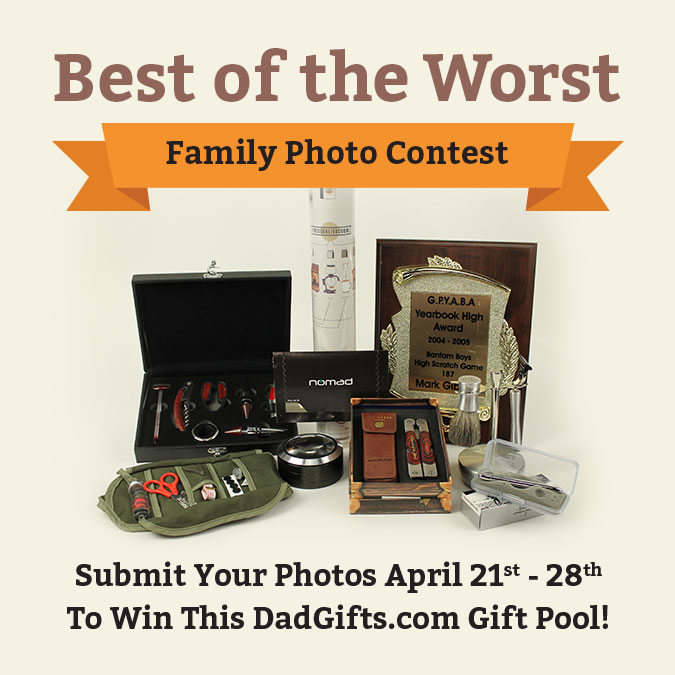 Do you have a positively awful family photo lying around, something that just makes you cringe or worse? Great! Our friends at DadGifts.com want to see it!
For one week, from April 21st to April 28th, you're invited to submit your most horrible, crazy-bad family photos to the DadGifts team. For whoever is selected the best of the worst, there's a great pile of prizes ready to be awarded, including a personalized plaque that commemorates your skills at terrible photography.
 
For full details including how to play and what's included in the pile of prizes, head on over to DadGifts.com!