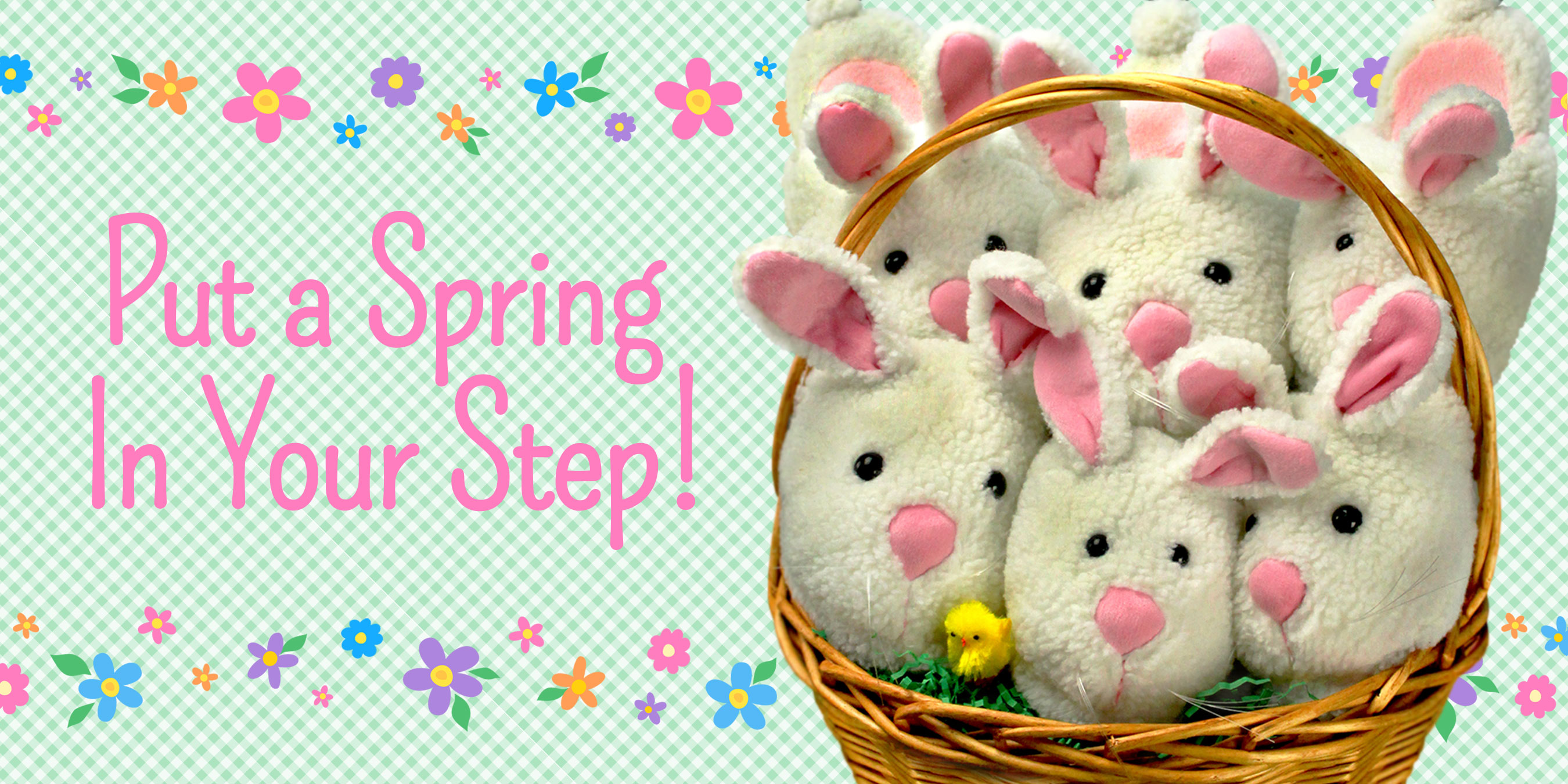 Looking for an Easter gift that isn't full of sugar to put in your family's baskets this year? Look no further: our slippers make the perfect healthy addition to every Easter basket!
We have a wide selection of springtime and Easter slippers, in many sizes for all the members of your family.
Our Classic Bunny Slippers are a popular choice for Easter gifts: who wouldn't want to find a pair of these adorable bunnies hiding in a basket?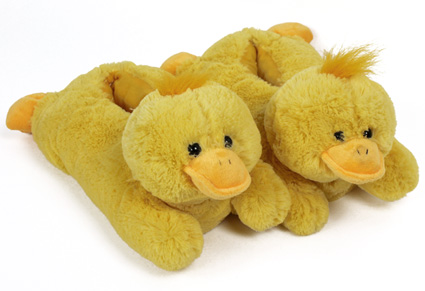 These Fuzzy Yellow Duck Slippers are a cute option for your family! Soft and fuzzy, their bright yellow color is perfect for the spring season.
If you're looking for something fun and green, the Fuzzy Frog Slippers might be for you! These cute slippers are bound to put a smile on your loved ones' faces.
Order before Thursday, March 27 to make sure your slippers arrive in time for Easter!