Home >
Sizing >
Sizing
---
Every foot (and slipper) is shaped a bit differently, but embedded below are three charts that will help you select the proper fit. The first is for women, the second, men; the last converts between them.
Please note that these are provided for general reference and do not guarantee that your slippers will fit perfectly.
If in doubt or between sizes, we recommend buying the next size up.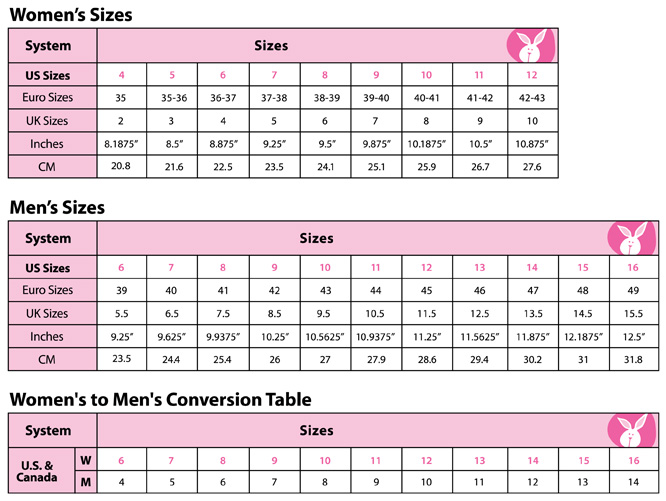 Need More Help?
---
Send us an [
email
]! We'll do our best to provide timely, detailed answers.