Silly kids, Easter Baskets are for grown-ups! But seriously folks, why should kids have all the Easter treats? Celebrate springtime with an Easter basket built for a slightly older crowd! Whether it's for your bestie, a grown-up kid, significant other, or yourself (hey, treat yo self!), a chic Easter basket is the perfect way to celebrate the season in style.
First things first, let's talk about the basket. A cute basket is more than just a container…it can be part of the gift! Get something neutral that can do double-duty a a stylish storage bin for all seasons. We chose a natural basket with a sturdy handle. You could mix things up and use a cute tote bag or even a plant pot as your base!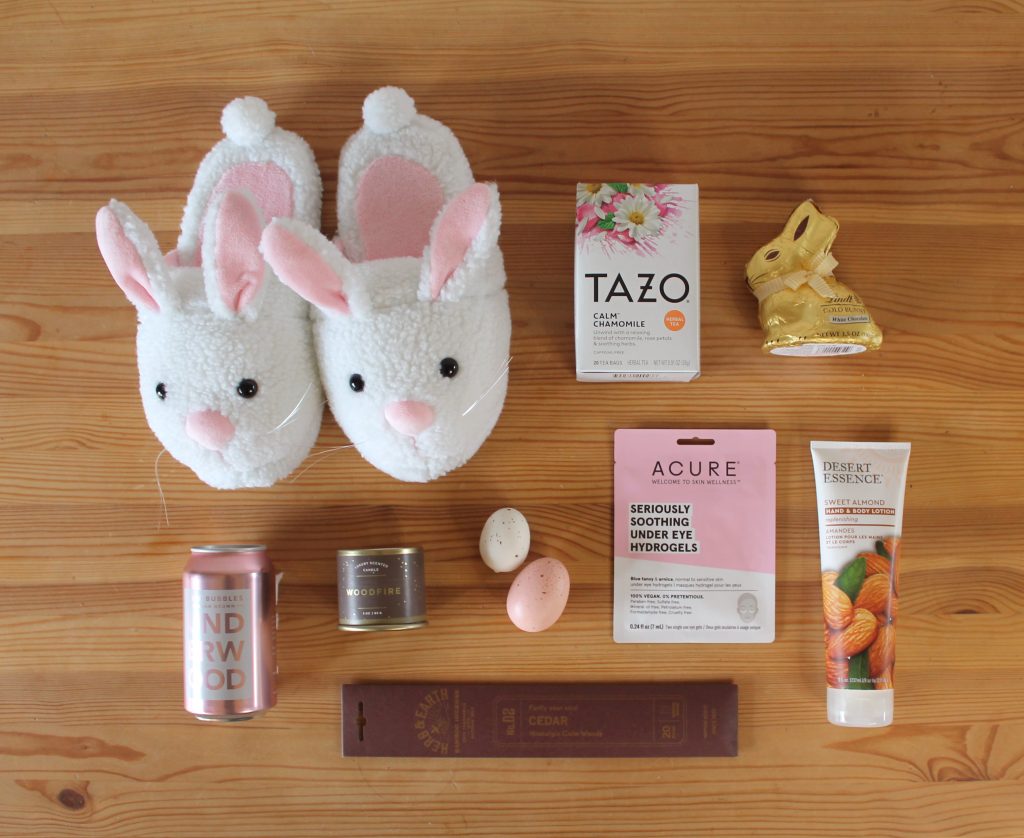 Now let's talk about the contents of your very sophisticated Easter basket.
Bunny Slippers – For the young-at-heart, nothing brings the Easter cheer like a fresh pair of bunnies! The Classic Bunny Slippers™ are a perennial fave.
Skin care – After a long winter, it's time to pamper yourself. Add some face masks, eye gels, lotion, bath bombs, nail polish, or other self-care essentials to your Easter basket.
Dreamy scents – Add some scented candles, essential oils, or incense.
Gourmet Treats – If your giftee is a foodie, add some gourmet treats to your basket. We love a pastel can of wine (it looks a little like an Easter egg, doesn't it?) Other treats like tea, jam, or gourmet cookies are sure to please.
Cash money – Now this is what we all really want! Depending on your budget, stash a $5, $10 or $20 in a plastic Easter egg for some fun spending money.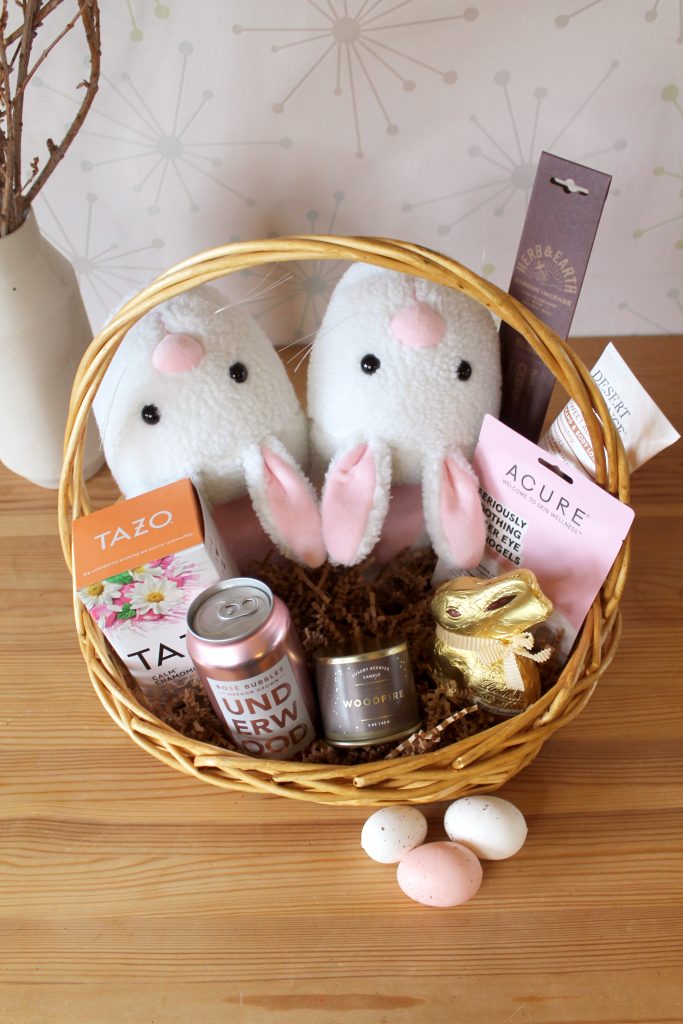 Now that you have some ideas for what to put in your chic Easter basket, it's time to put it all together. We used kraft crinkle paper, as a more sustainable alternative to the traditional plastic Easter grass. Arrange all your goodies with the tallest items in the back. Once you have everything arranged, you can add a final touch with some extra Easter eggs, fresh flowers, or a ribbon around the handle, and you're done! Happy Easter!