Hello Bunny Slippers fans! We have some special and exciting news to share with you.

Next Friday, March 20, marks the beginning of our third Easter Egg Hunt!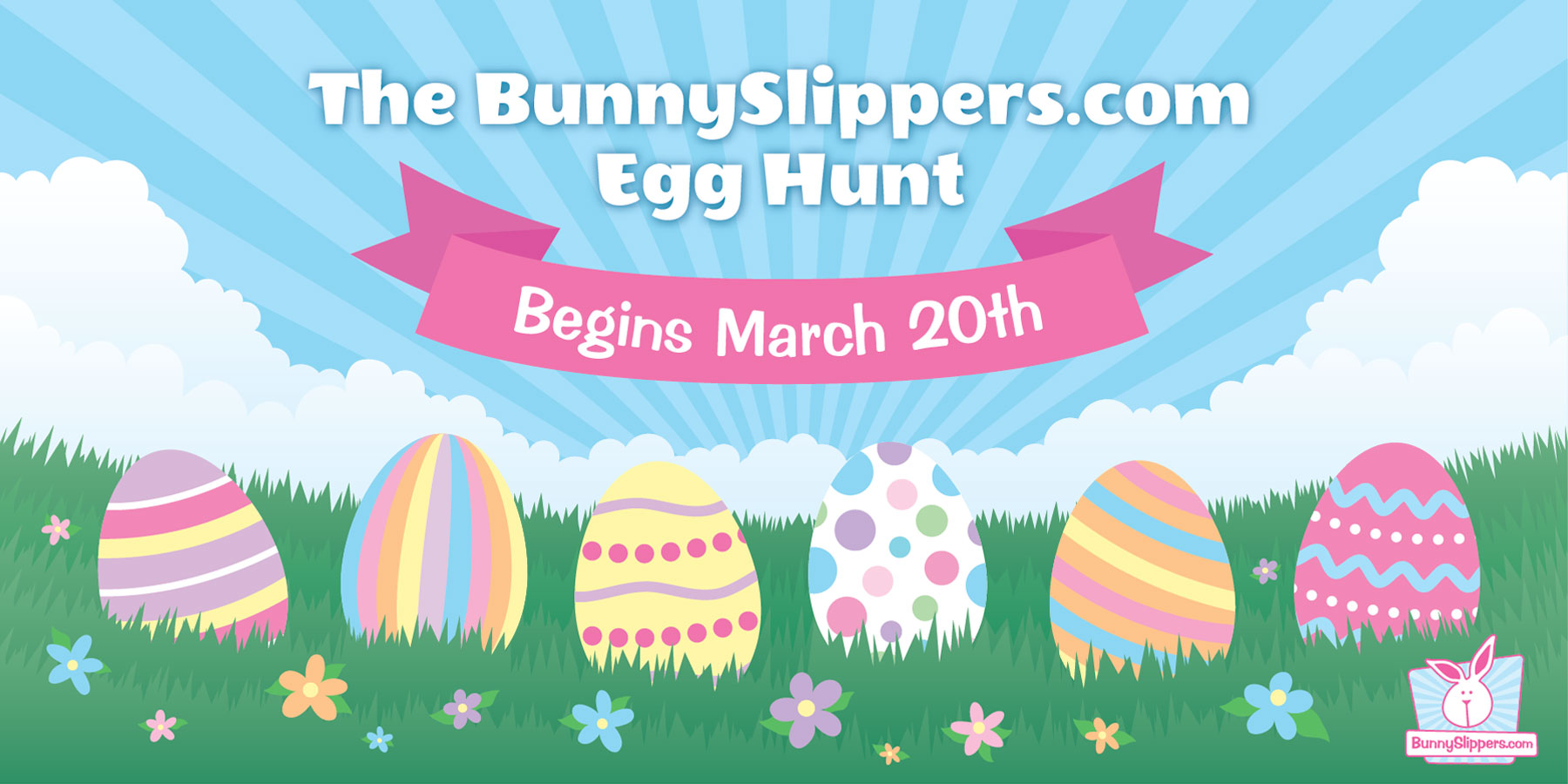 A dozen eggs will be hidden somewhere on our site for you to find: be the first to find an egg, and you'll win a prize!
You can get more information about the Egg Hunt, including how you can get a hint to help you out, here.