We recently heard a very handy gift-giving motto, and it goes like this: "Something you want, something you need, something to wear, and something to read." Often, Easter baskets can be over-loaded with sweet treats and things that end up collecting dust… so we decided to apply this motto to our Easter Baskets this year! If you're planning Easter Baskets for the little ones in your life…read on for some gift-giving inspiration that will really put a spring in your step!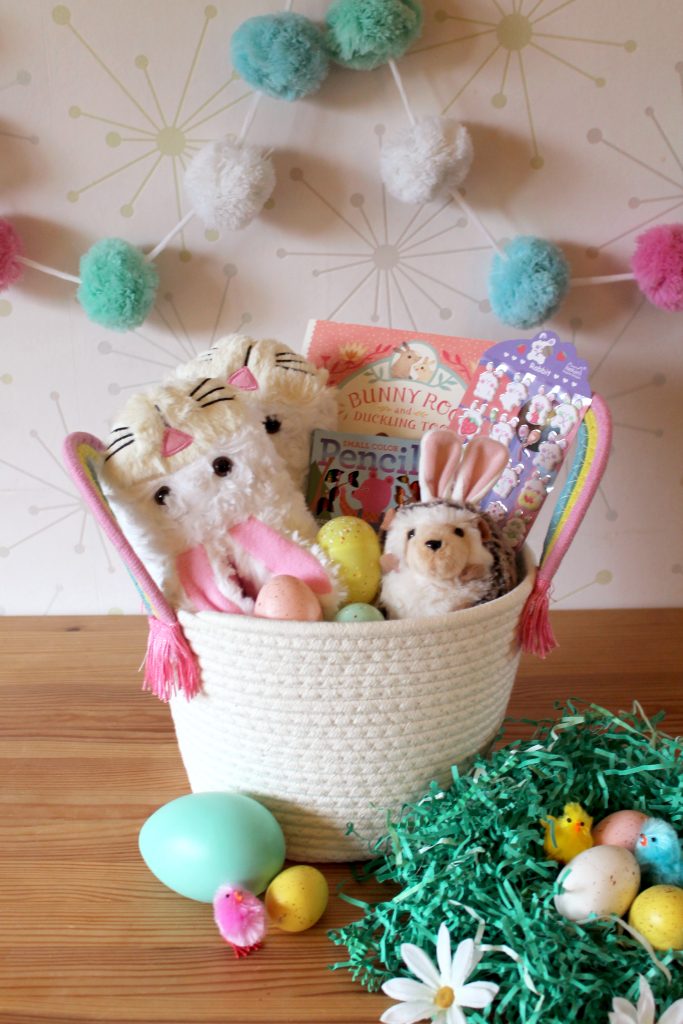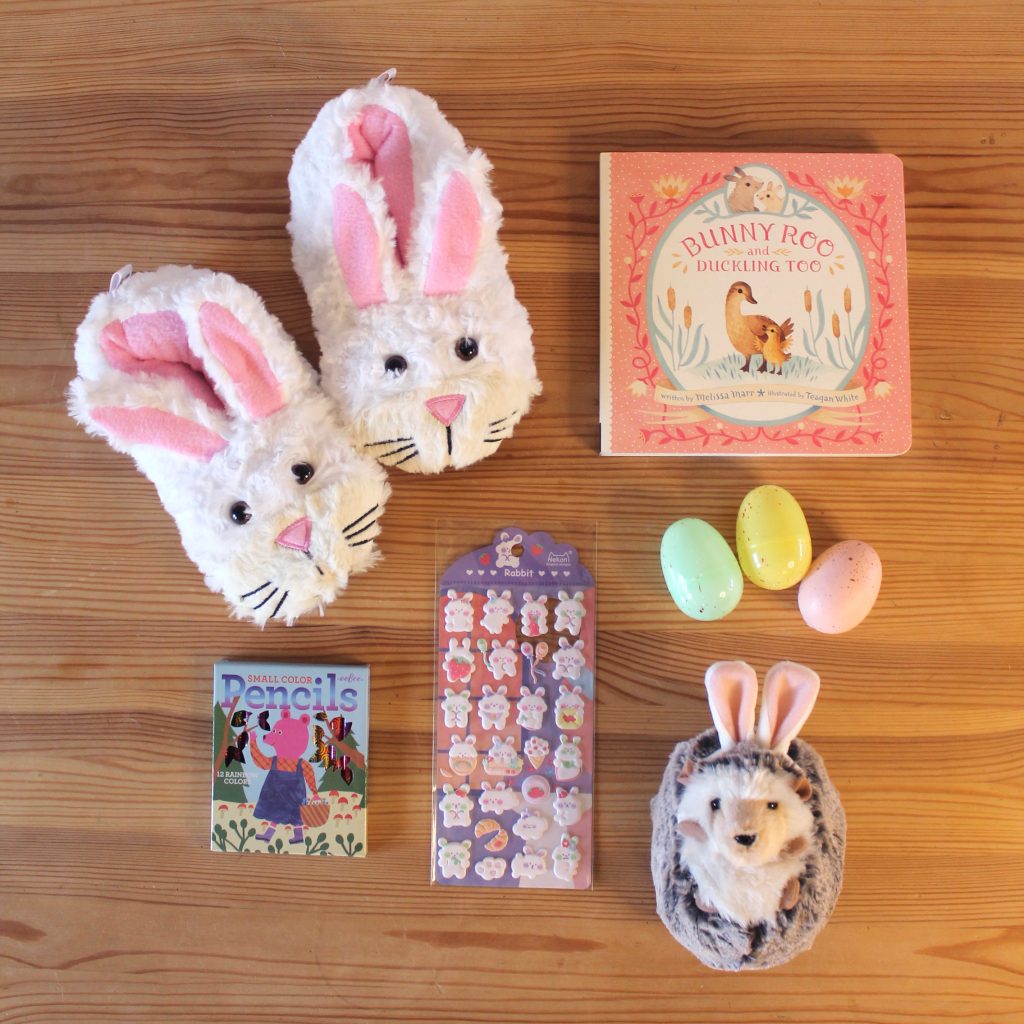 For this Easter basket idea, we went with pinks, purples, pastels, and a classic Bunny theme!
Something you want: A sweet little plush animal (we found a Hedgehog wearing bunny ears), and some cute bunny stickers are some fun treats in the "want" category!
Something you need: Art supplies, like colored pencils, always come in handy. And the basket (with rainbow handles) can double as a bin for storing toys or accessories.
Something to wear: These extra plush Kids Bunny Critter Slippers are perfect for springtime, but will keep those toes cozy all year round.
Something to read: Bunny Roo and Duckling Too is a sweet little board book with a springtime theme.
Don't forget the Easter eggs: Fill 'em with candy, or coins!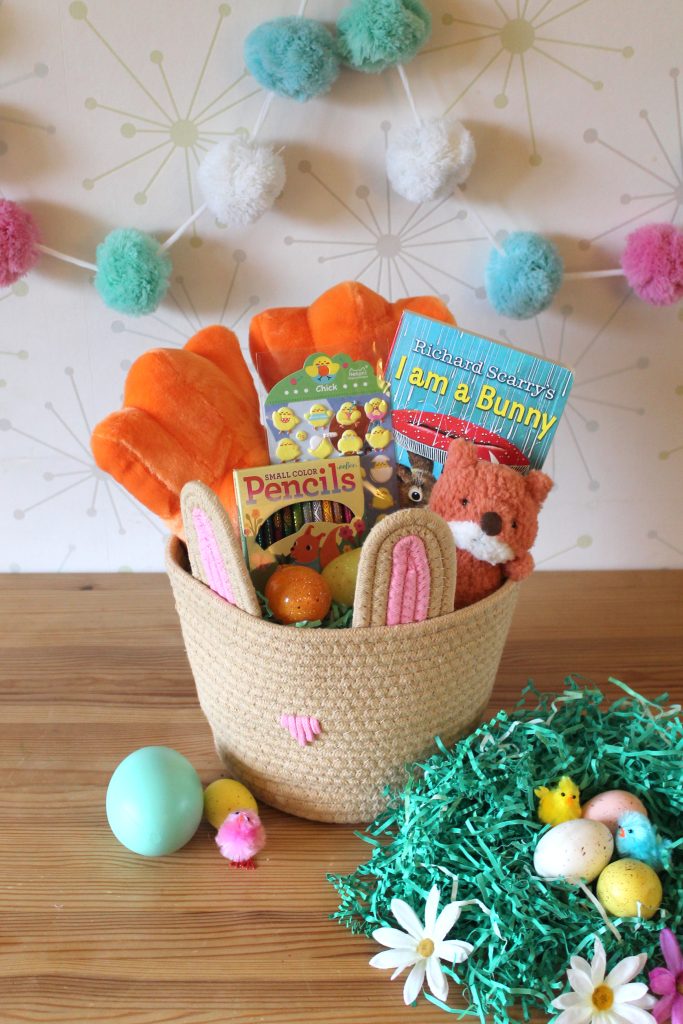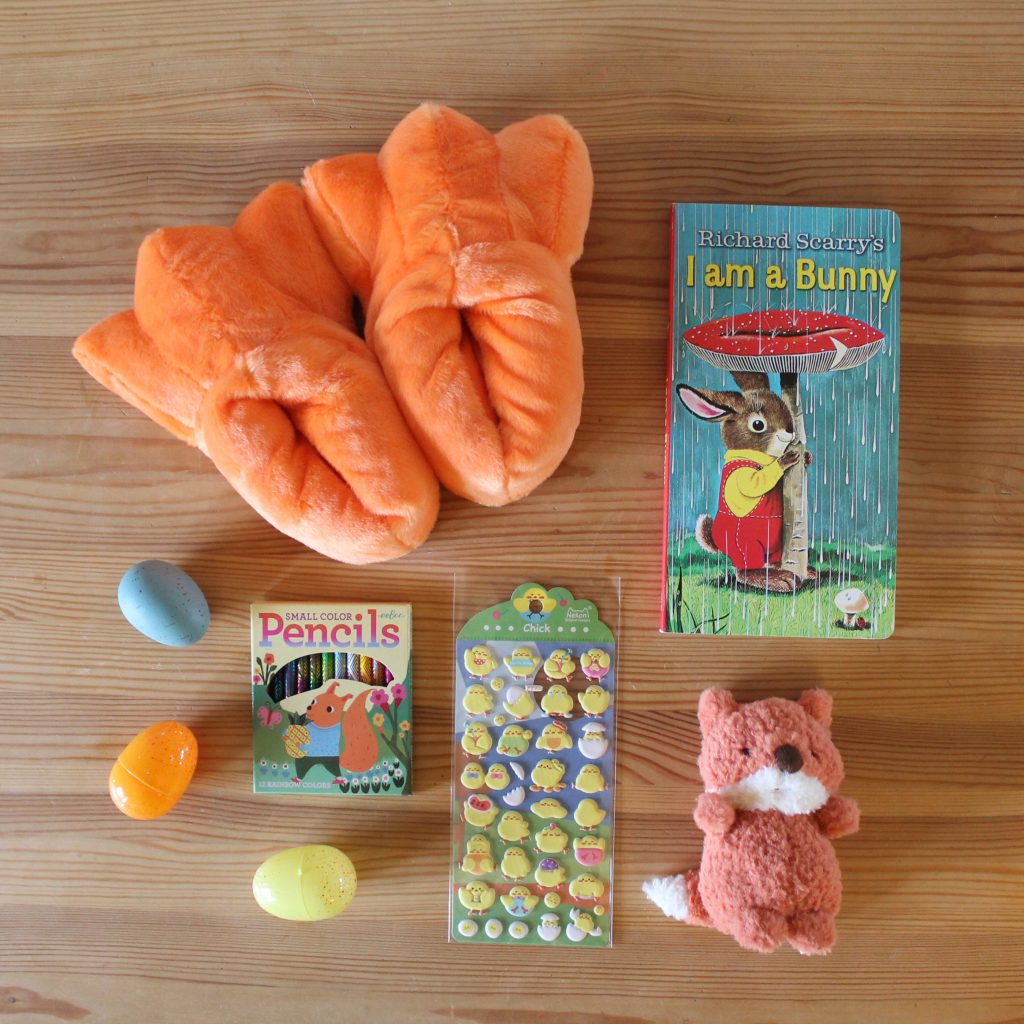 For this Easter basket idea, we chose more bold and primary colors, with lots of fun animals.
Something you want: An adorable little plush fox and some baby chick stickers are two egg-stra fun treats!
Something you need: Some colored pencils, or other art and school supplies, are always on the "need" list for us. And the basket can do double duty as an extra adorable storage bin!
Something to wear: These plush Kids Duck Feet Slippers will really quack you up! They're perfect for keeping those feet cozy (and can also be used for a costume).
Something to read: Richard Scarry's I am a Bunny, is an adorable classic.
Don't forget the Easter eggs: Choose your own adventure with how much candy you want your kids to have!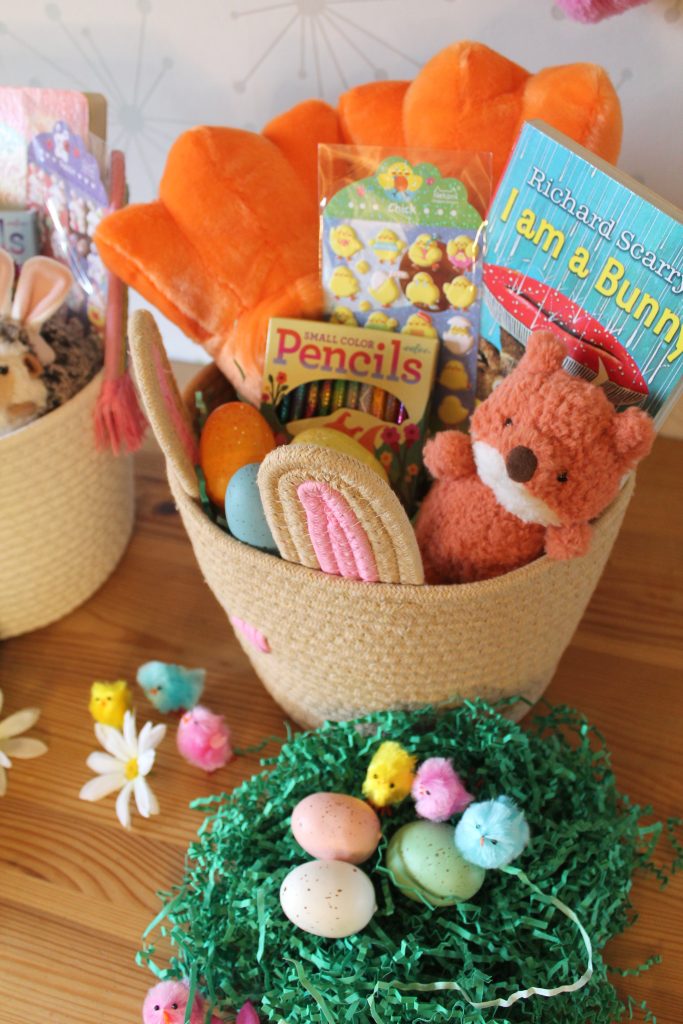 Presentation idea: It's fun to make a little "nest" with your extra Easter grass… and tuck a few more eggs in there! We like to add a couple flowers and baby chicks to make it extra festive.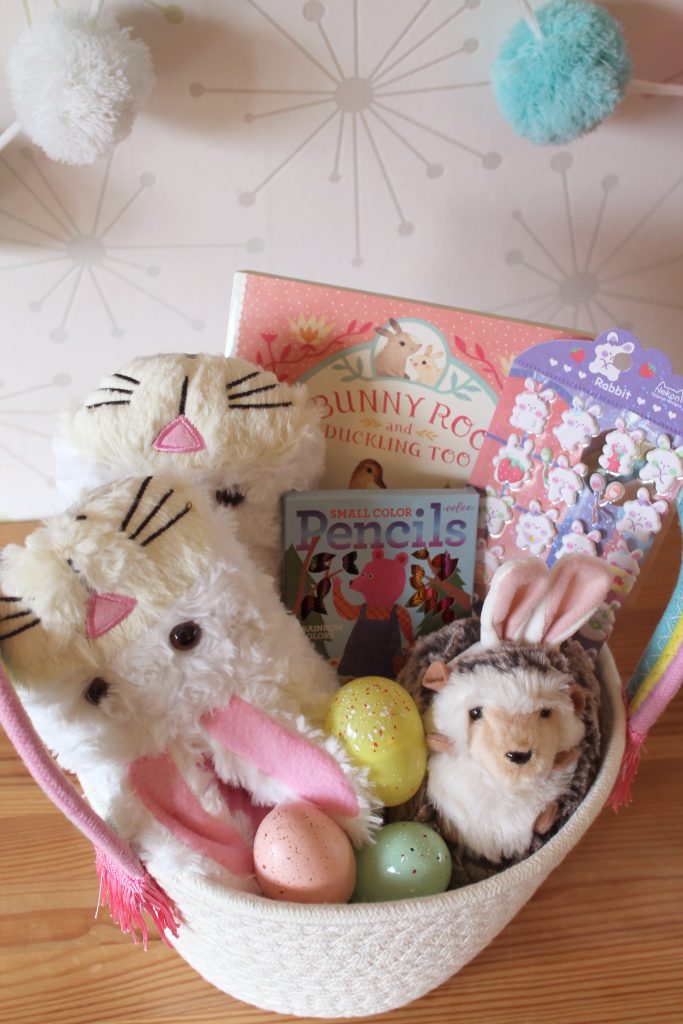 For those who celebrate, we hope your Easter is egg-stra fun this year! Check out our Easter Gift Guide to find more fun slippers for the whole family.