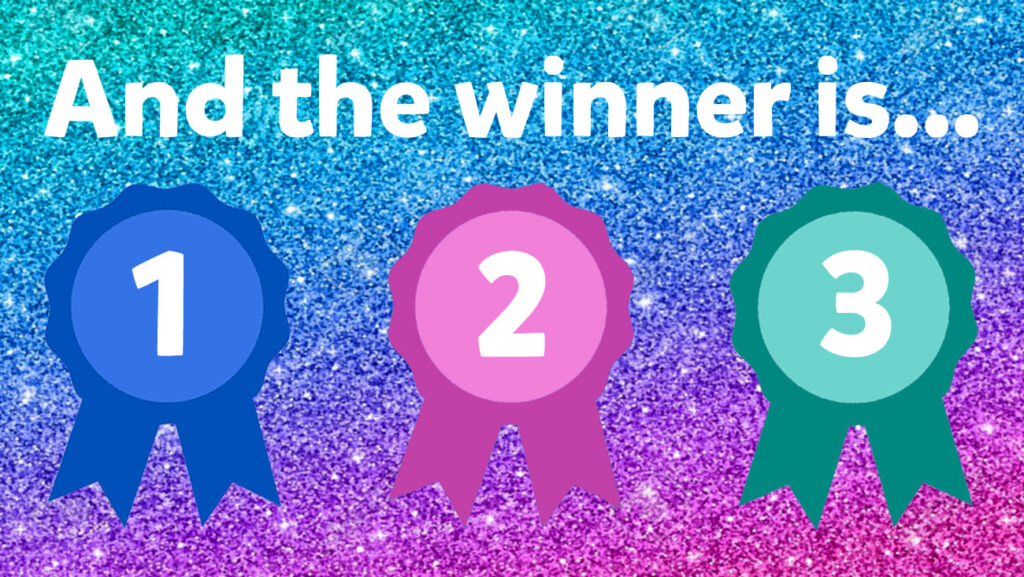 Thanks to so many incredibly adorable entries, our Funny Pet Names Contest 2020 was a smashing success! We received entries of all kinds–from bunnies, to ducks, to basset hounds.
We especially loved to hear all the stories about your funny pets and their quirks and talents, like the cat who snores louder than humans, or the dog who knows 20 commands in sign language!
After much careful deliberation, our panel of judges somehow managed to narrow down this incredibly talented and funny bunch to our selection of the top three LOL-inducing winners.
And now, without further ado…. Third Place goes to…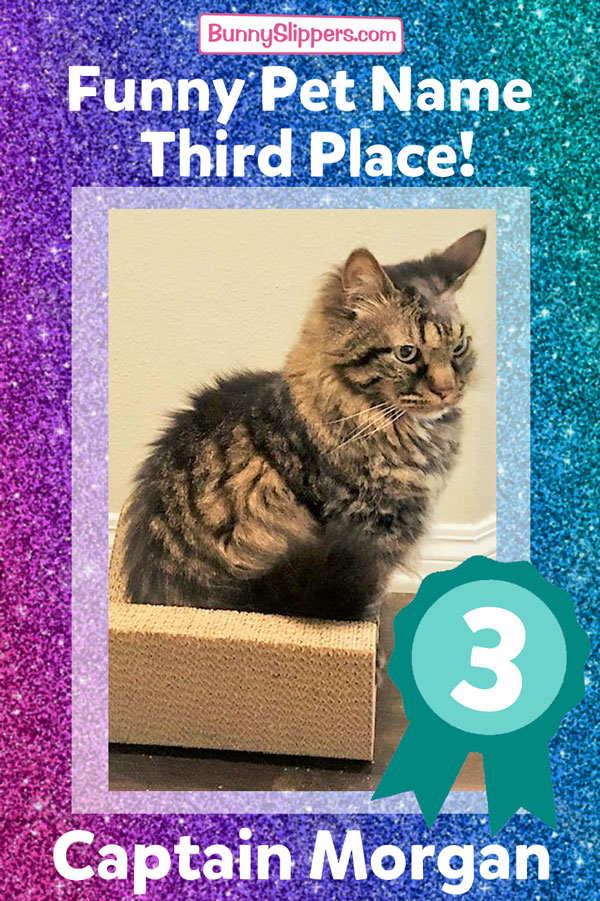 Captain Morgan the cat! We couldn't get enough of this proud pose…he surely has the confidence and authority of a captain… with beautiful black and rum-colored extra fuzzy fur!
According to his person, Karen B., "Captain Morgan thinks he is a dog, he likes to go for walks on a leash and chase lizards. He also likes pulling blankets down and making a burrito out of himself. He does not meow, he makes a very funny grumpy pirate sounding "hmmm?" squeak."
Karen B. has won a $25 gift certificate to BunnySlippers.com. Congrats, Karen!
For some reason, we're craving a piña colada… but there's no time to get out the blender, we must press on to our Second Place Winner!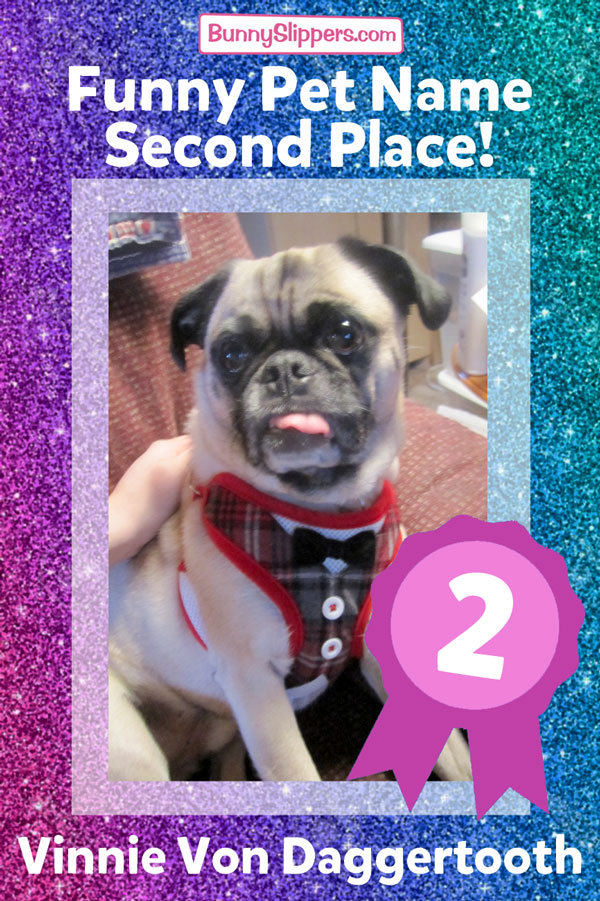 Vinnie Von Daggertooth the Pug! According to Vinnie's person, Heather B., "Vinnie has unique teeth, they stick out all directions." Must be a trait that runs in the Von Daggertooth family. We love that he dressed in formal attire for the awards ceremony…very dashing, Vinnie!
Heather B. has won a $50 gift certificate to BunnySlippers.com. Congrats, Heather!
Ahhh the suspense must be killing you! Who will take home the grand prize? Will it be a lizard, a parrot, or a hamster? A horse? A poodle? Scroll a little further to find out… The envelope please…..
Let's get a drum roll going…
You know, for a little extra pizzazz…
It really does add a nice sense of occasion…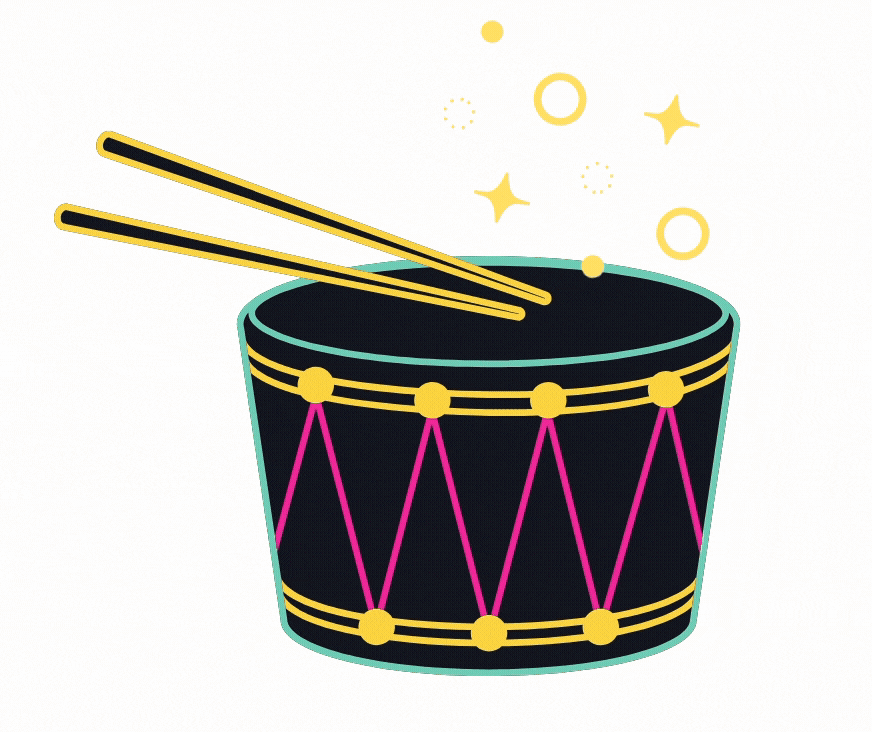 That sounds great! Very festive!
Now ladies and gentlemen, dogs and cats, without any further, further ado… Our Grand Prize Winner is….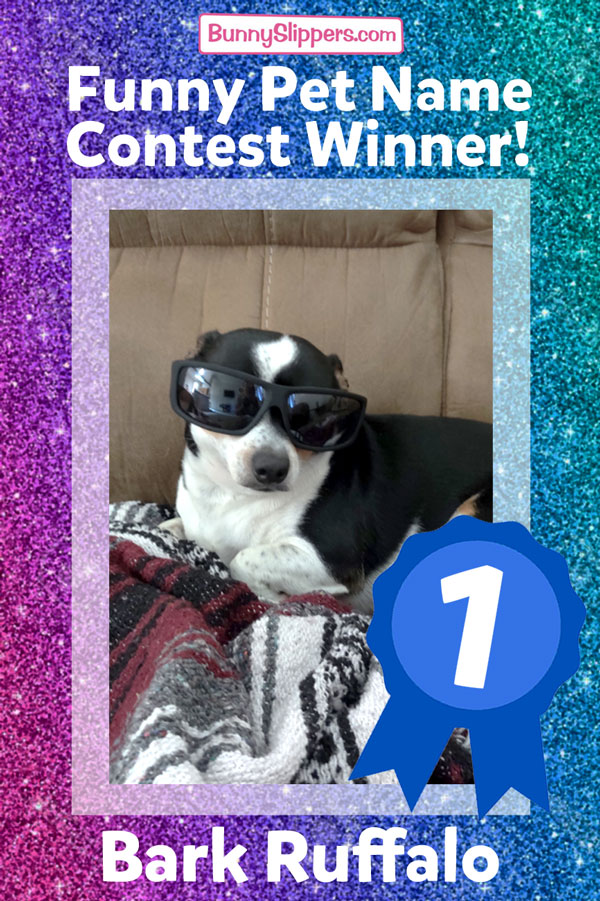 Bark Ruffalo the Chihuahua! Perhaps you have seen him in hit films such as Woofengers: Endgame, or 13 Going on 73 in Dog Years. (OK, we are really cracking ourselves up here…sorry/not sorry!) Many thanks to Bark's person, Chloe S., for letting us know about this cool character. He really made us LOL! Maybe even ROFL!
Chloe S. has won a $100 gift certificate to BunnySlippers.com. Congrats, Chloe!
We believe that all your fuzzy, feathery, and scaly friends are winners… thanks so much everyone who entered!