We're in the last week of our Father's Day Sale! If you're looking for a gift that will make Dad's feet happy, you're going to want to take a look.
Bulldog Slippers
Even the gruffest of dads won't be able to resist these awesome Bulldog Slippers. These pups are comfy, warm, and the perfect gift for the dad whose best friend has four paws, a wet nose, and a tail.
Hippo Slippers
Dad will be swimming in comfort in our Hippo Slippers! These hippos will keep his feet nice and cozy when he wants some time to unwind from a long day on the river (or wherever else he might have been).
Shark Slippers
Fans of Shark Week will definitely want to have these Shark Slippers handy when this year's event comes around. Let Dad settle in for a Sharknado marathon this summer with a pair of sharks on his feet!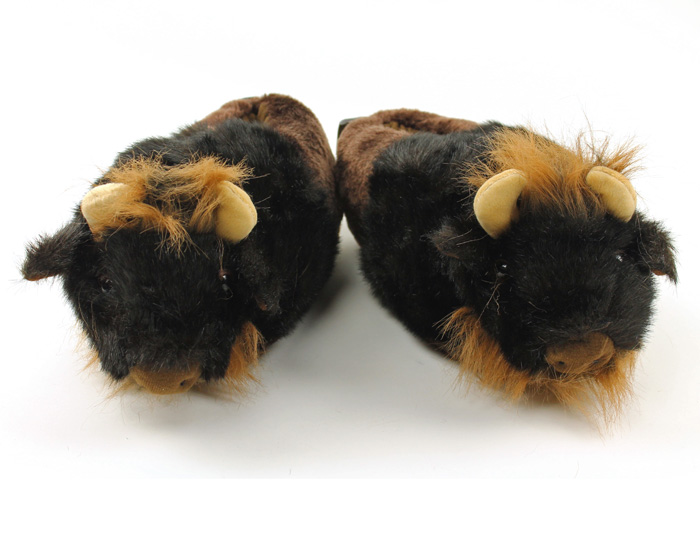 Buffalo Slippers
He'll feel like he can wander the prairie in these plush Buffalo Slippers. Whether he's home on the range or somewhere else, he'll enjoy these fun slippers!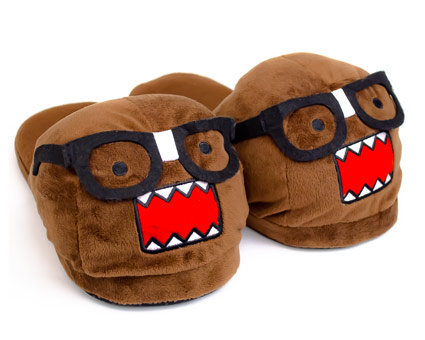 Domo Glasses Slippers
Let Dad get in touch with his hipster side with our Domo Glasses Slippers. The Japan Broadcasting Corporation mascot now has a second job: keeping Dad's feet comfy and cozy.
Godzilla Slippers
These Godzilla Slippers are the perfect Father's Day gift for the dad who likes to laugh. Let him stomp around the house knocking over toy buildings while wearing these slippers, and reconnect him with his childhood.
Moose Slippers
If he's the type who favors a cooler climate, he'll love our Moose Slippers. With awesome details like antlers and dewlaps, these slippers will keep Dad's feet nice and cozy.
Grizzly Bear Paw Slippers
He might just go back into hibernation if you give him these super comfy Grizzly Bear Paw Slippers. These awesome bear paw slippers ensure that his feet will always be cozy, even if he can't be napping.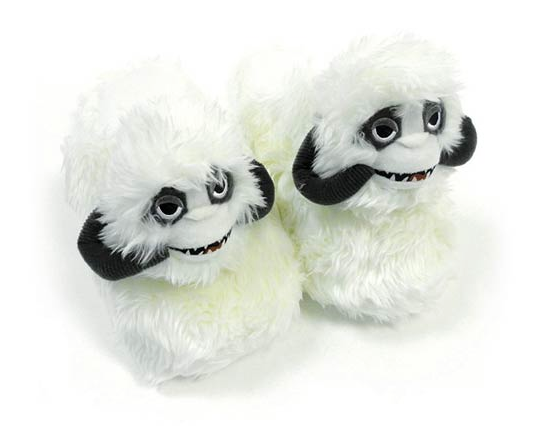 Star Wars Wampa Slippers
If he's a fan of Star Wars, he'll be a fan of our Star Wars Wampa Slippers. These fuzzy slippers are sure to keep his toes toasty during a marathon of his favorite Star Wars sagas.