In celebration of Leap Day, we've gathered an award-winning collection of Leaping Cat GIFs! Some of these are #catfails, some of these are #catwins, but all of them are pure GIF gold… (Caution: do not try this at home!)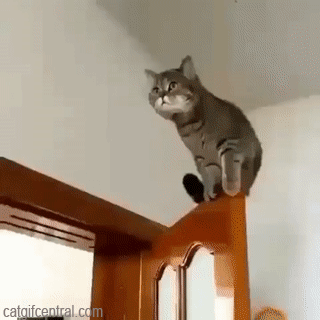 Can this cat complete the elusive French Door Leap, the triple axel of cat leaps? Yes it can! Gold medal!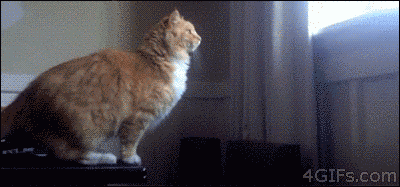 This lackluster leap could be considered a #catfail, but this orange tabby is so cute, we'll give it an honorable mention.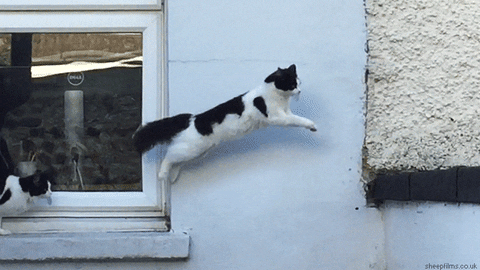 Are these cats identical quintuplets running around in circles? Or is this some sort of clever special effect? It's a mystery…. we'll never know… but we are feeling a bit hypnotized. We're giving this GIF infinity blue ribbons!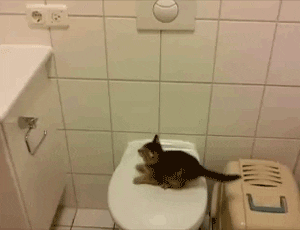 Oh my goodness, you've gotta be kitten me. This sweet baby followed its heart, and believed in its dreams, and it is getting a teeny tiny trophy for its adorable efforts. You'll get up on that counter someday, and when you do, we'll be cheering you on!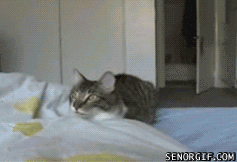 Back hand spring! Layout! Full Twist! Pike! Tuck! Half Twist! Triple Lutz! Triple Salchow! And a perfect landing! Tens across the board!!!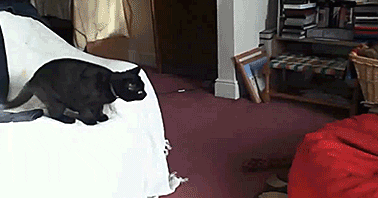 We're giving this GIF a Daytime Emmy, since this has inspired us to spend more time in a beanbag.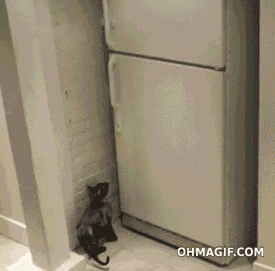 This GIF receives Three Michelin Stars for innovation in cooking techniques!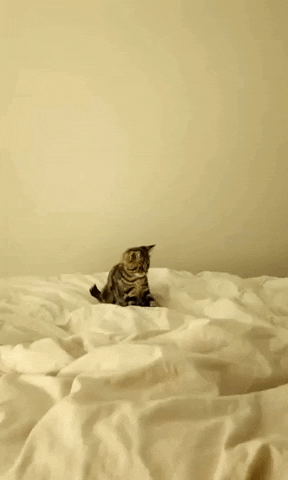 Oh the suspense… will she leap? Won't she? And what is happening under that blanket? This GIF is basically an art house horror suspense thriller, and it has won an Oscar! The cat would like to thank her manager, her 14 brothers and sisters, and the film studio for taking a chance on an unknown kitten.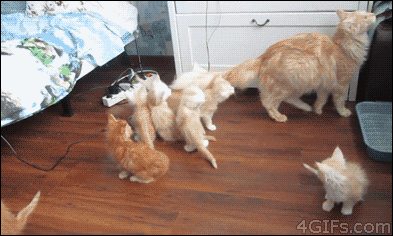 UGH, MOM, you're embarrassing me in front of my friends!!! This GIF does NOT win the Teen Choice Award.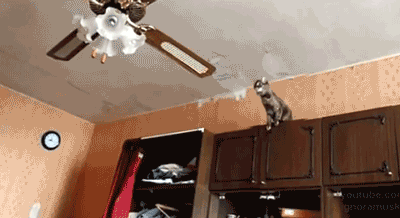 Oh, the twists, the turns, the drama! This started as a #catwin, and ended as a #catfail. We laughed, we cried, we learned something new, and all things considered, we'll never forget this journey. Can you believe this GIF has won the Nobel Prize for Literature?