When it comes to their pets, celebrities are just as guilty of spoiling their pets as we are— maybe even more! The lucky animal companions of the rich and the famous are treated to a life of luxury, with much pampering and love from their devoted owners.
Take a peek into the luxe lives of some of the most famous celebrity pets!
Asia Gaga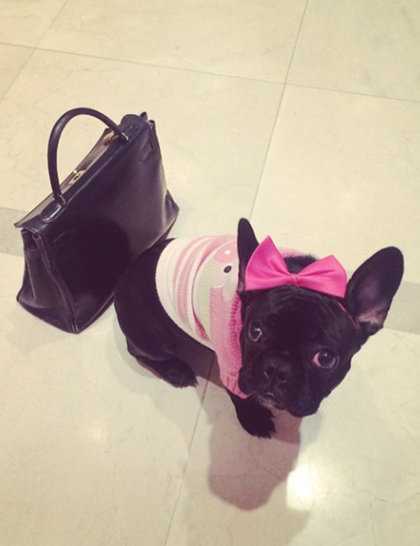 (via Elle)
Lady Gaga's French bulldog Asia is never far behind when Gaga's around! Though she was not allowed to visit Asia and the Middle East during Lady Gaga's tour, she met up with her famous mom in Europe to see the sights. Asia travels in style on a private jet, and is often seen wearing matching outfits with Gaga.
Prince Hilton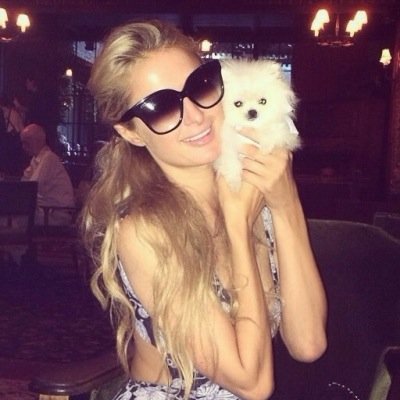 (via @PrinceHilton1)
Paris Hilton's newest puppy cost her a pretty penny. She purchased Prince for $13,000 from a breeder in Canada, and the two have been spotted out and about on multiple occasions. Prince enjoys rides in luxury cars and shopping sprees in Beverly Hills!

Meredith and Olivia Benson Swift
http://instagram.com/p/uGYQ9LDvI6/
(via @taylorswift)
Meredith and Olivia Benson are certainly among the Internet's most famous cats: it's hard not to be when you hang out with Taylor Swift every day. The two Scottish fold cats enjoy a comfortable life with Taylor and frequently accompany her on her travels when they're not posing for her Instagram. Meredith joined Taylor for her "Red" tour in 2013, and Olivia Benson sometimes tags along for errands in New York City. Olivia also appeared with Taylor in a Diet Coke ad.
Finn Seyfried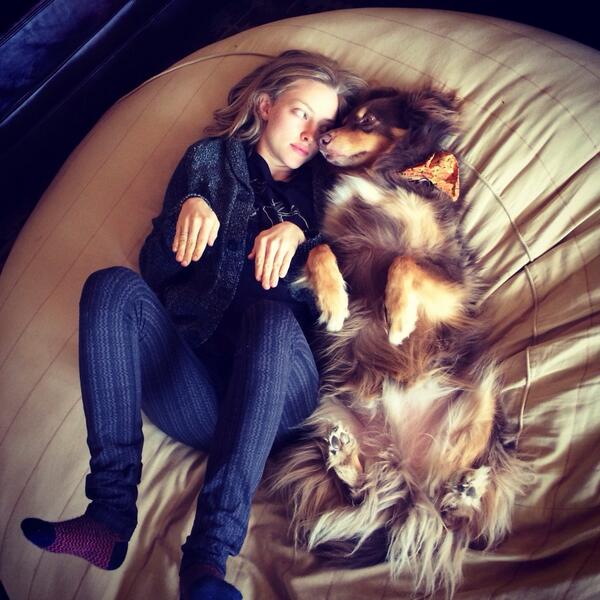 (via @AmandaSeyfried)
Amanda Seyfried's Australian shepherd Finn is her best friend. He travels to New York City with her and even accompanies her for talk show appearances. Finn also has an impressive talent that he showed off on the Late Show With David Letterman: he can balance objects on his head!
Giggy Vanderpump
http://instagram.com/p/XNeVkdLikx/
(via @giggythepomeranian)
Fans of the Real Housewives of Beverly Hills on Bravo will recognize Lisa Vanderpump's pet pomeranian Giggy anywhere! Giggy prefers to be carried than to walk on the ground, and boasts an impressive designer wardrobe. This pup has a medical reason for his fancy threads, though: Giggy suffers from alopecia, a condition that causes hair or fur loss. Giggy also made an appearance on Dancing With The Stars in a fancy tuxedo to support Lisa!
Lupo Cambridge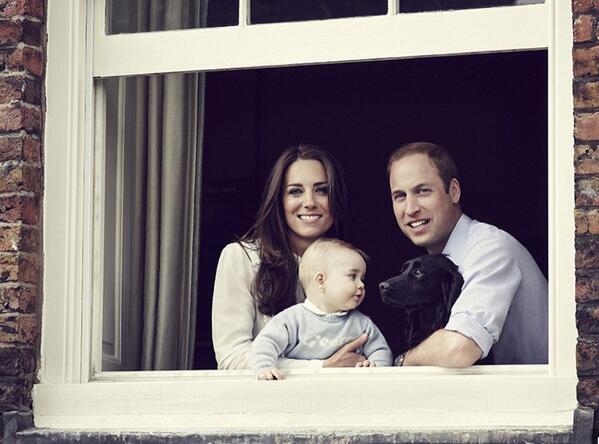 (via @HRH_Lupo)
While Lupo of Cambridge isn't doing any globetrotting with his royal family, he doesn't exactly live a typical life, either. The cocker spaniel of the Duke and Duchess of Cambridge (aka Prince William and Duchess Kate) gets to live in Kensington Palace and Anglesey, and is also the star of a children's book series!
Choupette Lagerfeld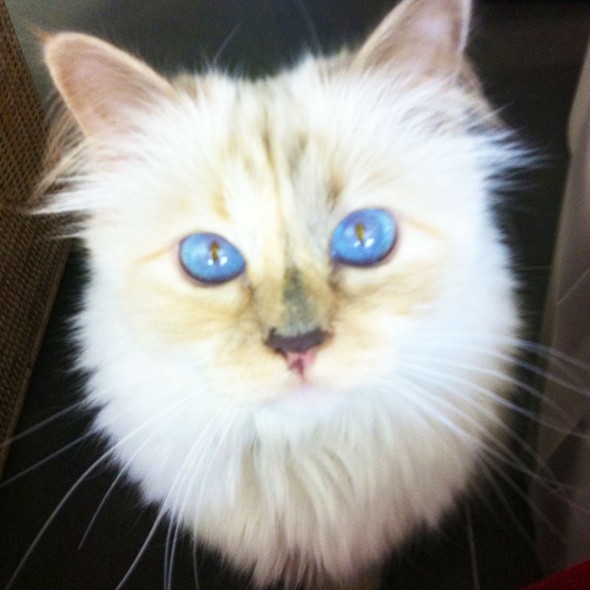 (via Harper's Bazaar)
Perhaps the most pampered pet of all is Choupette, the Birman cat of Chanel head designer and fashion director Karl Lagerfeld. Choupette has a bodyguard, a personal chef, a vet on-call, and two maids, and travels with Karl in his private jet. She has provided inspiration for a makeup line by Shu Uemura, called Shupette, as well as a collection by Chanel. Of course, as the muse for one of the biggest fashion houses in the world, Choupette has done her fair share of modeling too, appearing on covers of Vogue and Harper's Bazaar!