Remember that pair of adult unicorn slippers on our website? Well, Miley Cyrus is officially rocking her very own pair!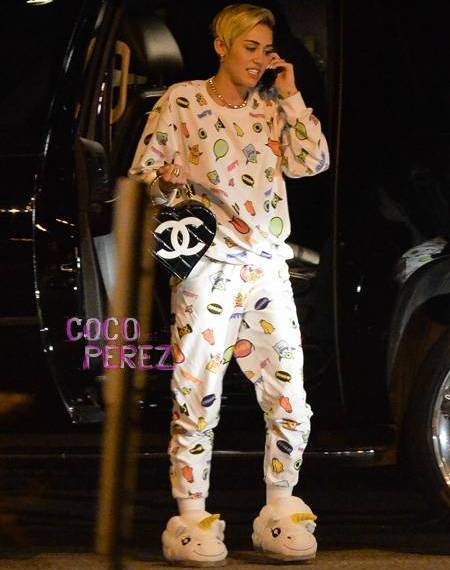 The trend-setting pop star was recently spotted in Teterboro, New Jersey, boarding a private jet. She was wearing alien print pajamas and you've guessed it – a pair of her favorite unicorn bunny slippers.
As you can see in the image (courtesy of Splash News), Miley decided to wrap up her fashion combo with a heart-shaped Chanel purse and several pieces of jewelry. The overall styling comes as quite a contrast from her recent VMAs image, but believe us when we say it that the unicorn slippers sale numbers are now on the rise.
You can check out the fantasy flip flops below for a better look and get your own pair here.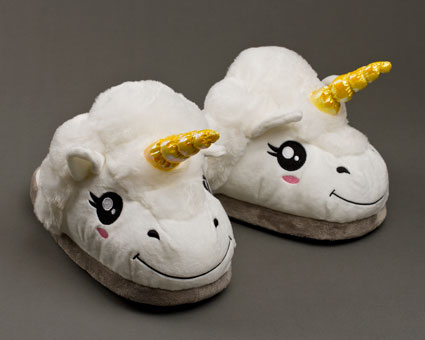 Contact us: travis [at] BunnySlippers.com