Are your big fuzzy winter slippers feeling a little too hot for the warmer summer weather? Never fear, summer slippers are here! Now your feet can be both comfy and cool at the same time, thanks to our advanced open-toed slipper technology. Their slim silhouettes also make them ideal for throwing into a suitcase while traveling to your favorite destinations! Read on for some of our easy breezy summer slippers: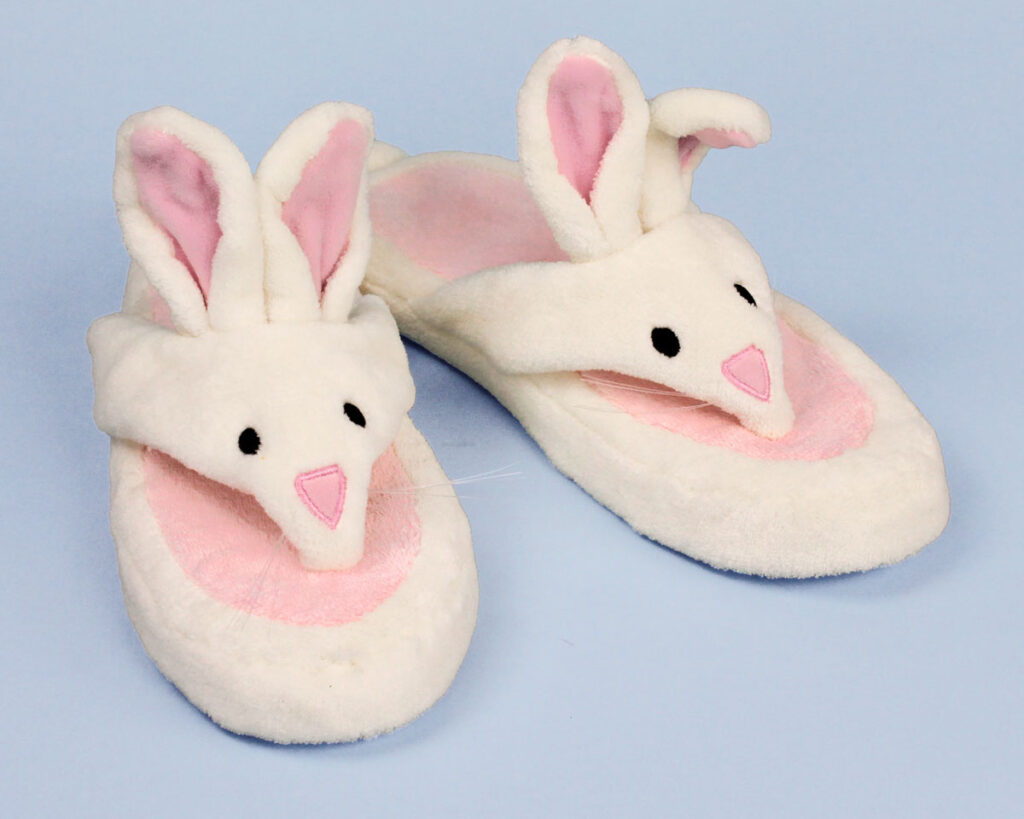 Bunny Spa Sandals: If you love Bunny Slippers, you need a pair just for summer! These adorable Bunny Spa Sandals are made in a flip-flop style, with embroidered features, whiskers, and posable ears.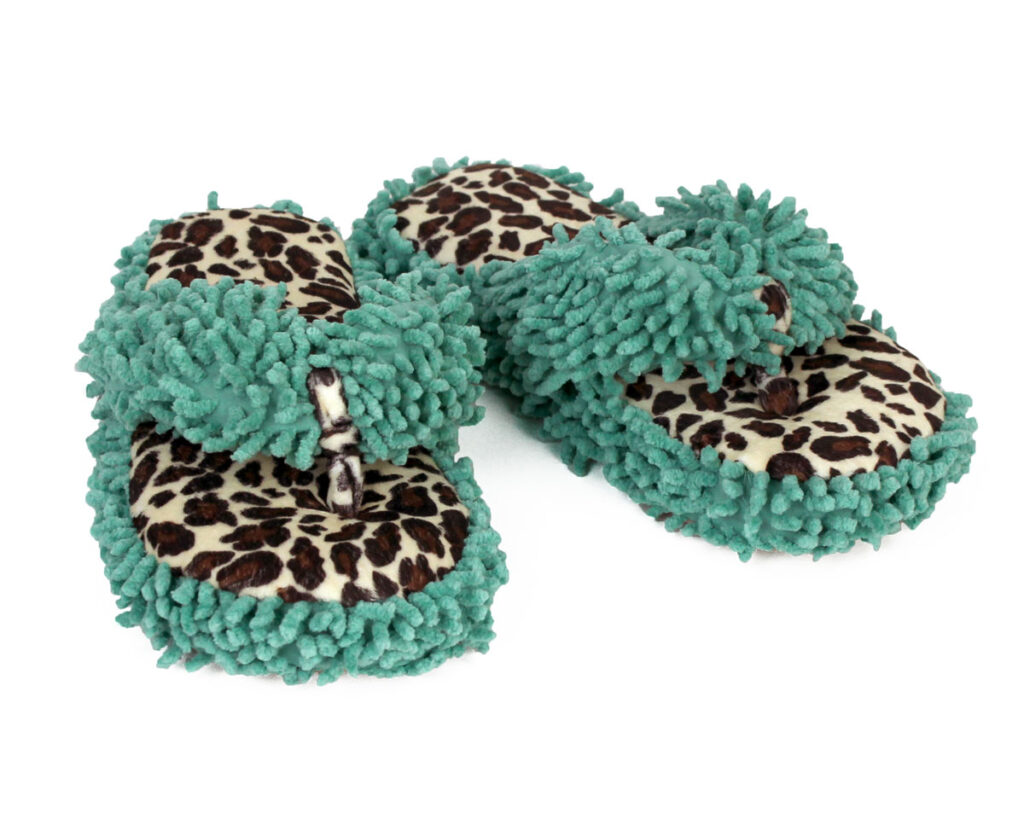 Leopard Spa Slippers: Pamper your paws with these sassy slippers! Made with fabulously fuzzy teal uppers and leopard print foodbeds, their thick foam footbeds offer ultimate comfort.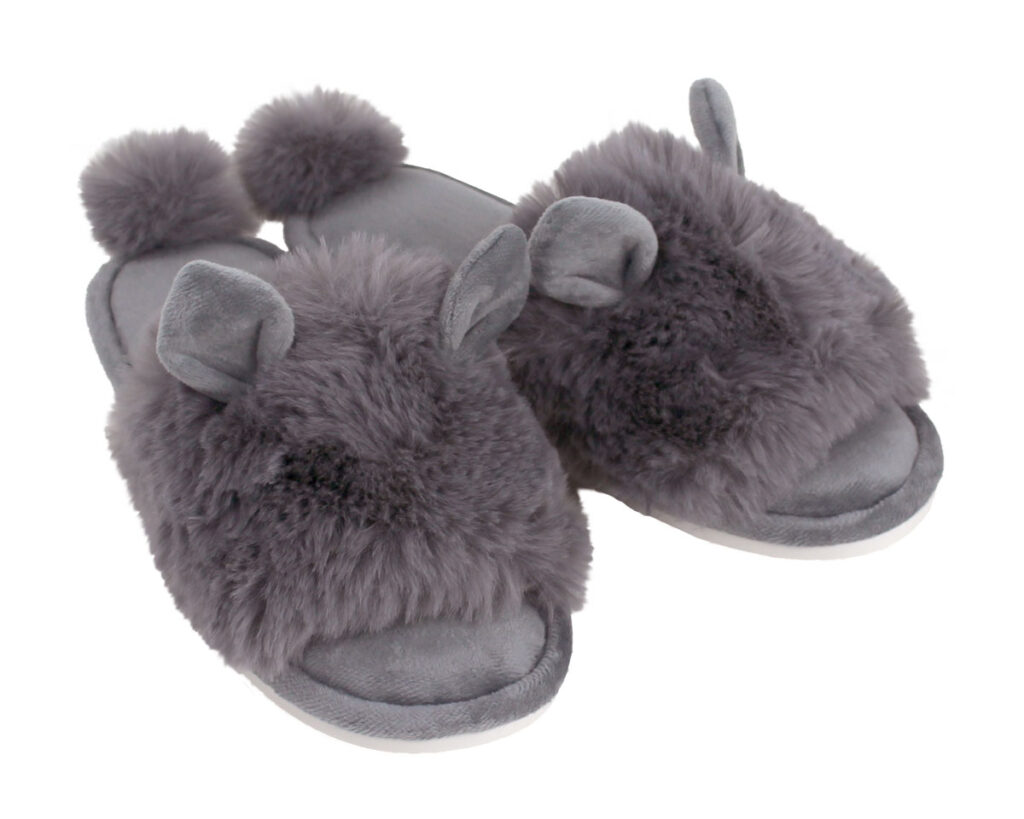 Gray Bunny Hop Slippers: These chic and minimalist Gray Bunnies will make you feel extra glam! With velvety soft footbeds, bunny ears and tails, and a slide-on style, they're perfect for feeling fancy all summer long. These also come in Pink!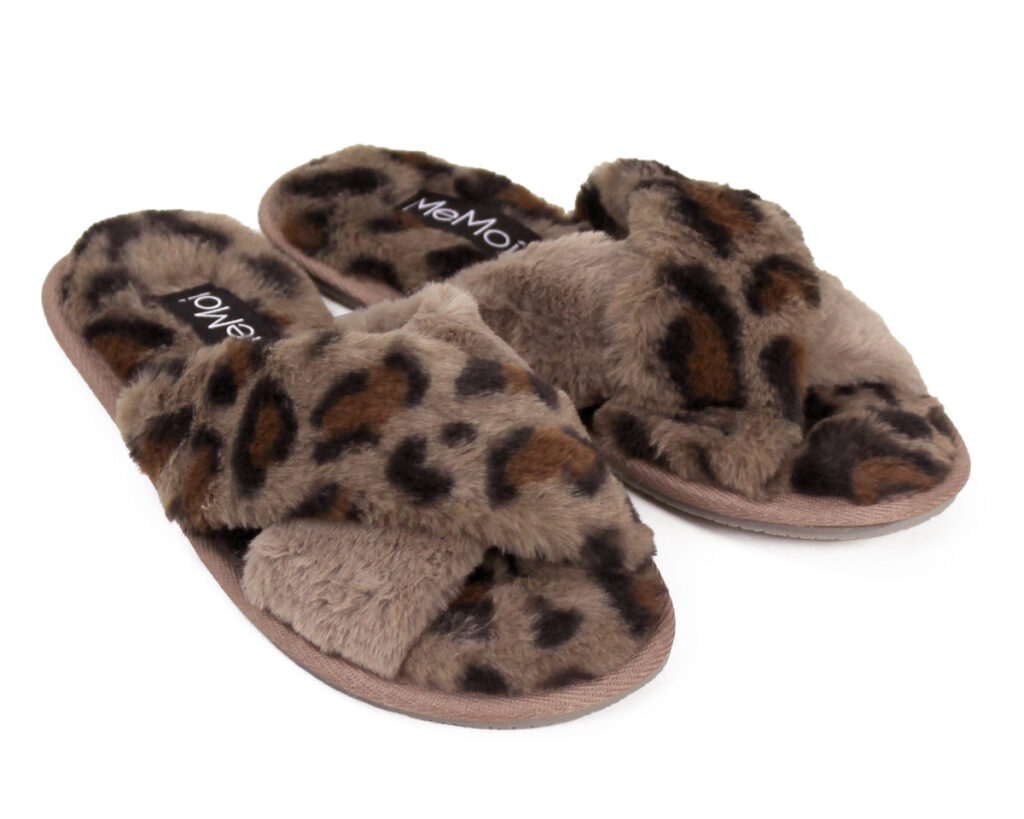 Cheetah Slide Slippers: Meow! These lovely Cheetah slippers are made in an open-toed, criss-cross design, with cheetah (or is it leopard?) print plush.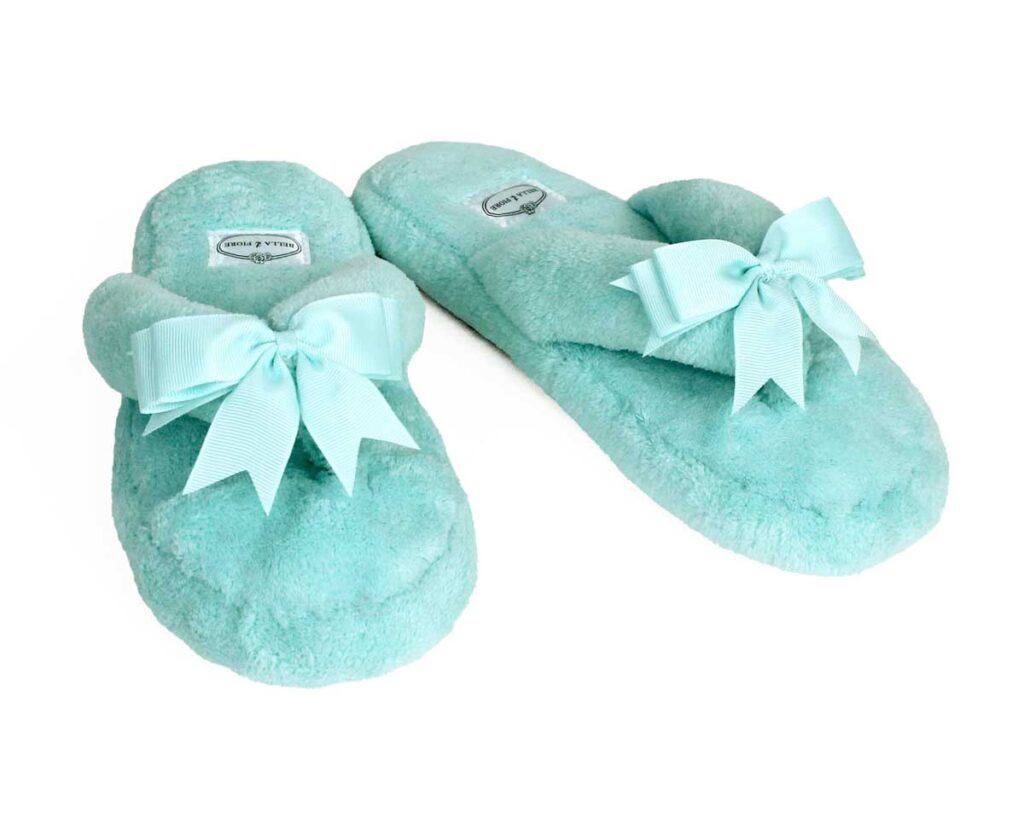 Aqua Spa Slippers: These flip-flop style slippers bring the comfort and elegance of the spa directly to you! Made with soft aqua colored plush, memory foam footbeds, and bows on the toes.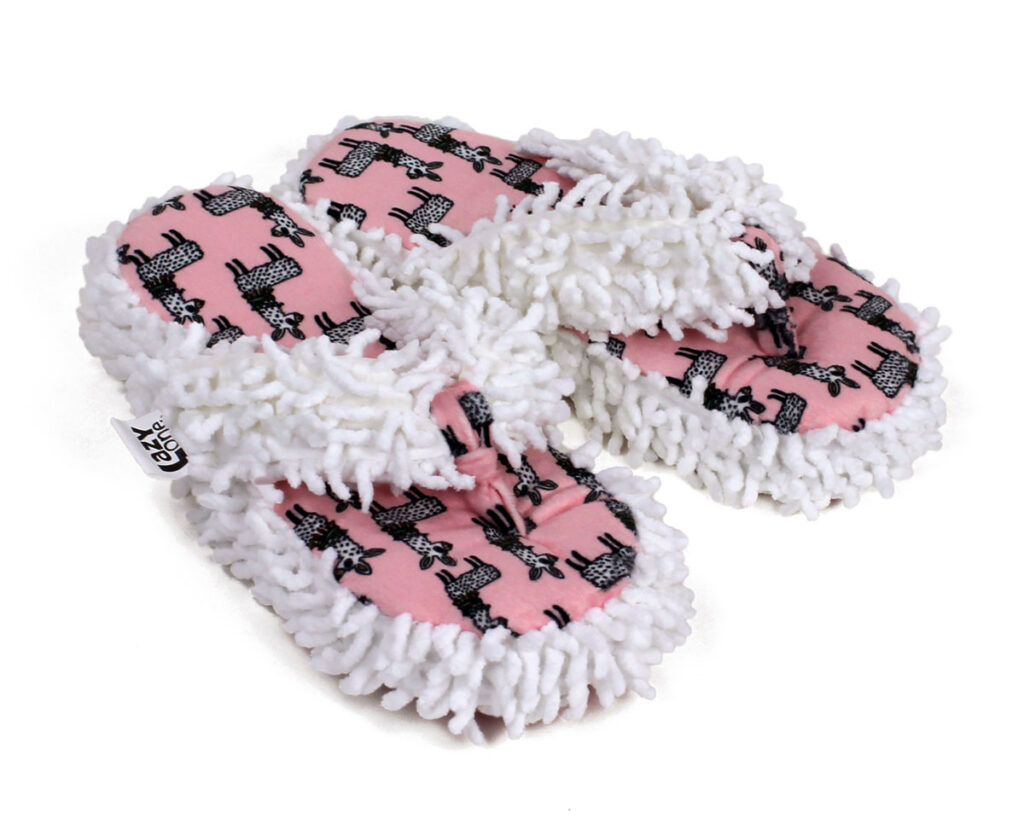 Llama Spa Slippers: Who doesn't love a llama!? These cheerful spa slippers feature llamas, wearing necklaces, gathered on a field of pink. Fabulously fuzzy white plush completes the look! Let's zoom and enhance those llamas: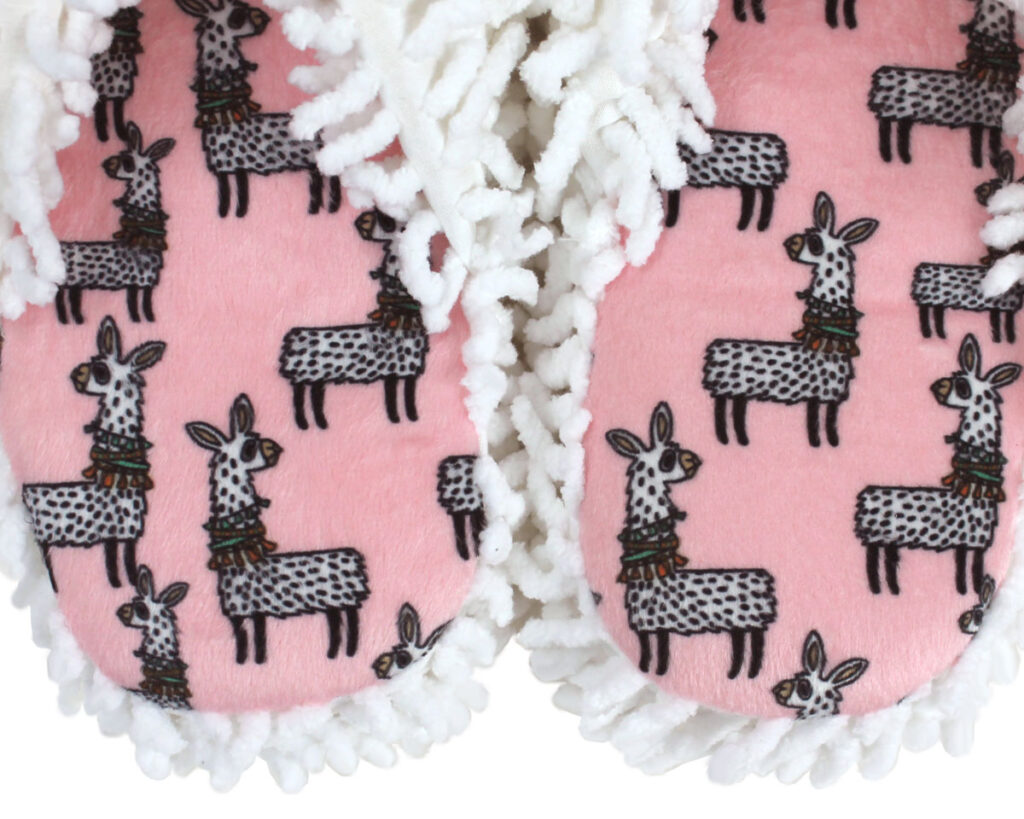 For more open-toed slipper styles, check out our entire collection of Spa Slippers!